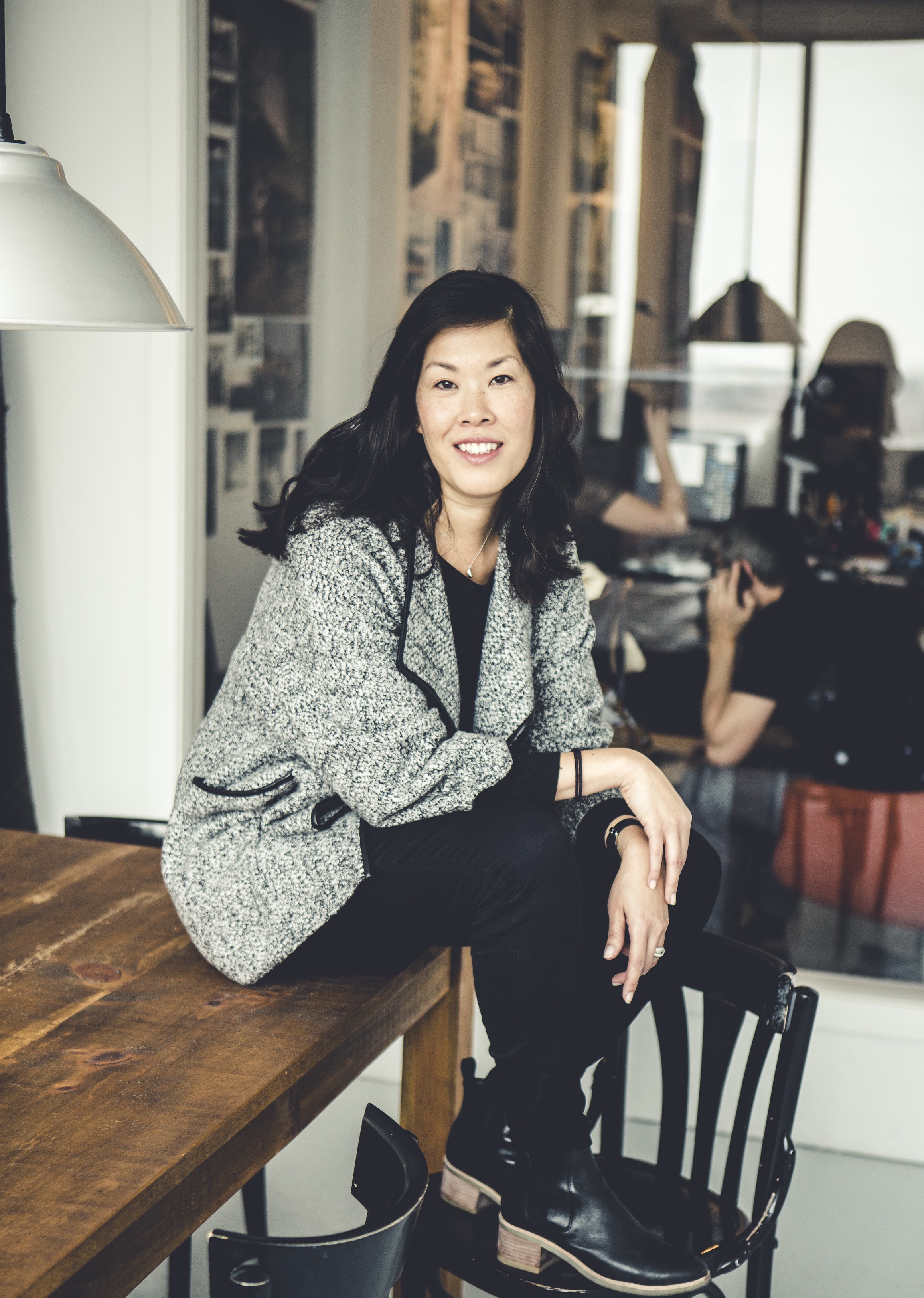 Business succession: A close-up
Kim Giroux's story
Tuesday, January 19, 2016
The story of Madore Production, a talent agency and multimedia production house, all started when Lise Madore, the founder, met Kim Giroux. Ms. Giroux lets us in on her less-than-typical path and some of the challenges involved in taking over a business.
After a successful career as an art buyer for Marketel, a well-known advertising agency, Kim Giroux met Lise Madore during a studio shoot. At the time, Lise Madore's photo and illustration studio was one of the most well known in Quebec. After a few more meetings, Ms. Madore noticed the entrepreneurial qualities in Ms. Giroux and proposed that she take over her business. The destiny of these two women would forever be interwoven.
Entrepreneurial succession: Appreciate the past to effectively build the future
In 2009, after buying out Ms. Madore's stake in her business, Kim Giroux's first reflex was to imitate the way the business had been run for the past 20 years. "This was a mistake," Ms. Giroux admits. "I respected Lise's talent, so I wanted to do things her way. But this wasn't being myself. Eventually, I realized that I had to give my company an identity that was true to myself, while also respecting the heritage Lise had built."
So in 2013, the new entrepreneur decided to switch up the business model and initiated a shift towards a digital approach while letting go of illustration. This move was profitable for the company. After opening an office in Toronto in 2014, Ms. Giroux made another big decision in November of 2015, changing the name of the company from Lise Madore to Madore Production. 
Discover also : Buying an existing business: A smart idea for entrepreneurs?
"It's not about forgetting the past; it's about letting it inspire you so you can build the future."
Kim Giroux
 
A support network
Ms. Giroux was not alone when she went into business. Apart from receiving help from Lise as she was taking over her responsibilities, Kim benefited from four years of counselling from SAJE, a company offering entrepreneurial support, through its Accelerator team. "I couldn't afford to hire an external consultant," states Ms. Giroux. "At SAJE, André Ménand and his team gave me valuable advice. I received a Young Promoter scholarship, which helped me finance my entrepreneurial endeavours."
An agency unlike the others
What sets Madore Production apart from its competitors is the agency's proximity to the artists it represents, serving as a mentor to its photographers and videographers. "We are highly involved in the creative process," Ms. Giroux explains. "Completely open communication takes place between the agency, the client and the artist entrusted with the project."
By making the switch to digital, the agency has become an integrated production company with ready-to-use material. In five years, Kim hopes to expand her business with offices in New York. Madore Production is aiming to shake things up in the production and photo studio world.
Madore Production in numbers
11: Number of artists represented by the agency
40 %: Company's annual growth rate
Want to learn more?