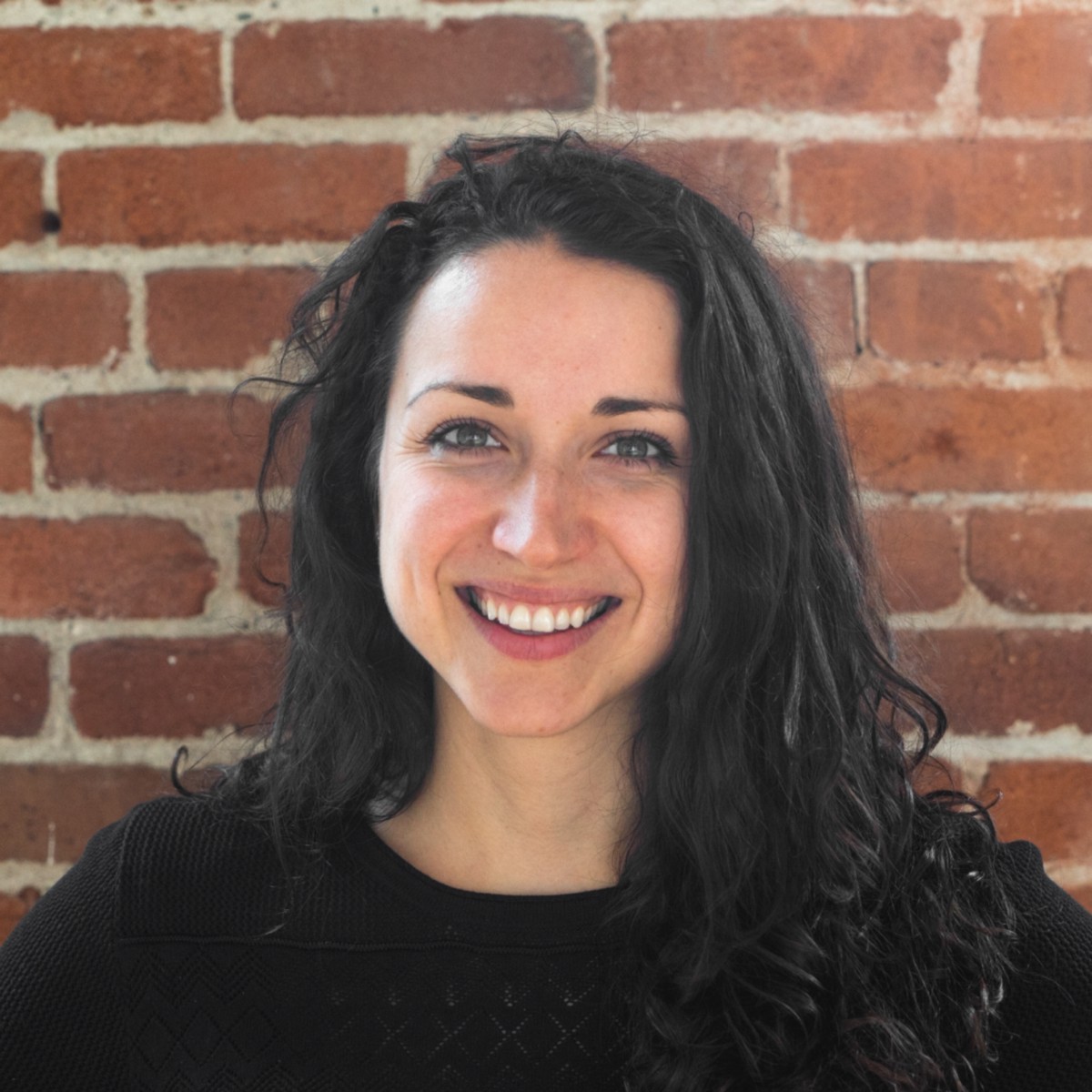 Dialogue: A doctor one click away
Anna Chif's Story
Did you know you can access a doctor through your smartphone? Yes! This is the service offered by Dialogue, a Montreal virtual health services company offering a range of health professionals at the tip of your fingers thanks to an app.
Over 300 organizations, including law firm BCF and holding company Power Corporation of Canada, offer Dialogue as part of their employee benefits packages. This has provided over 120,000 people with access to the Dialogue application through their smartphones. If one of those people wakes up with a nasty cough or a rash on their arm, they need only launch Dialogue in order to communicate by text message with a nurse who can answer all their questions, and who can, if necessary, put them in touch with a doctor through videoconferencing. "We're able make a diagnosis in 60 percent of cases," confirms co-founder Anna Chif. If an in-person consultation is necessary, Dialogue directs the patient to the right specialist.
Discover also : Feldan Therapeutics: Exploiting a growing niche
Anna is familiar with the experience of trying to talk directly to a doctor. At the end of 2015, the 30-year-old entrepreneur was taking care of her grandmother, who was in the terminal phase of cancer. "She stayed as long as she could at home and it wasn't easy. I often had questions for the doctors, but they would tell me to go to the emergency room with her in order to get an answer!" Too often all it would have taken is a few minutes with a health professional to obtain the prescription or the information she needed.
So Anna did not hesitate when Cherif Habib, a Montreal entrepreneur she knew, approached her at the start of 2016 with the idea of starting a virtual health services business. Alexis Smirnov, who has more than 25 years of experience in technology, joined them to help brainstorm, and a few weeks later the three co-founded Dialogue.
"It's hard to believe it's been barely three years," says Chif as she reflects on her company's trajectory. "Today we have 200 full-time employees and offer services throughout Canada, 24 hours a day, seven days a week."
This fast-paced growth was made possible thanks to Diagram, a launch platform for ventures in health, finance and insurance. It not only provided the capital needed to start Dialogue, but also led a round of financing for the start-up, in which Whitestar Capital, Portag3 and Holzbrinck Ventures also later participated, enabling the company to raise over $20 million in funding.
Inventing the rules
Because the three entrepreneurs started their business in the healthcare domain without any prior experience, convincing professionals to join their project was not always easy.
"If I had known how complex it would be, I'm not sure I would have done it," says the entrepreneur, laughing. "But we still went for it and recruited some of the best doctors in the country."
Anna Chif
These doctors were especially attracted by the potential of virtual health services, which is largely underexploited. "For a dermatologist or a psychiatrist, a consultation by videoconferencing is often just as effective as a consultation in person." Even surgeons could find it useful, since a large part of their schedule is filled with patient follow-ups.
A technology startup in the health sector, no matter how innovative it may be, still needs to play by the rules. The Dialogue team is careful about following procedures to the letter, which is a significant challenge since these vary from one province to another. And because this is a new technology, sometimes there are no procedures to refer to! "In these cases, we apply very rigorous standards to our practices," explains Anna. "We want to be the thought leader in virtual health services in Canada. Our objective is to support the existing health system, not to cause problems."
Dialogue in numbers
12: Number of provinces and territories where Dialogue's service is offered
200: Number of employees
20+: Amount raised, in millions of dollars, by the financing operation
100+: Number of health professionals available through Dialogue
Want to learn more?
Visit the Dialogue website