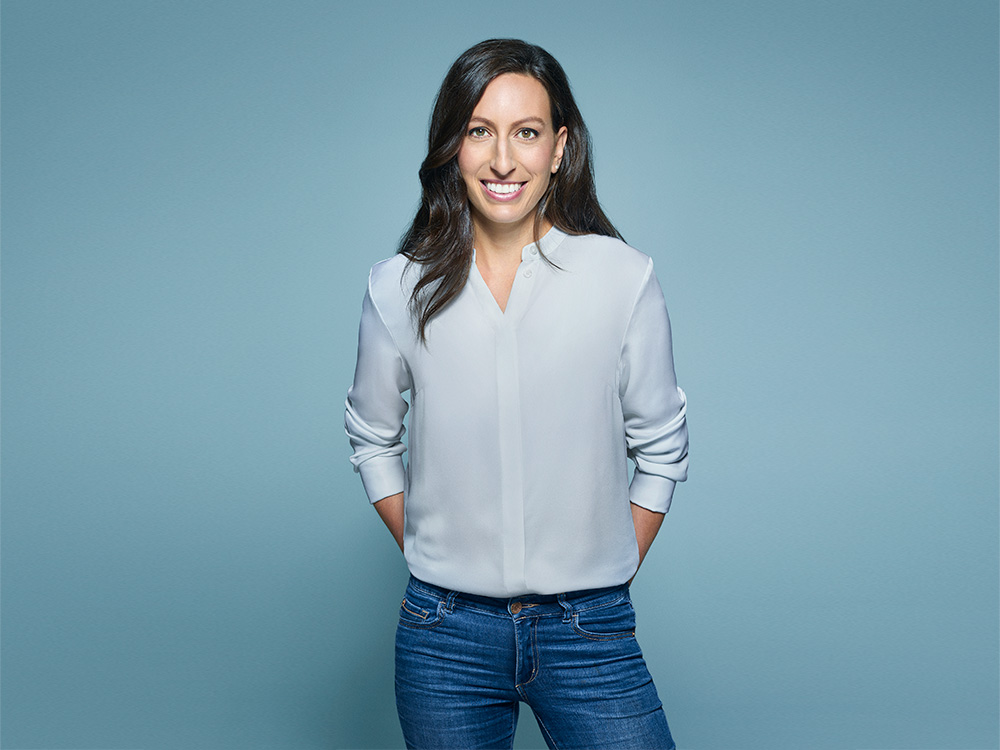 Environment and Health on Prana's Menu
Marie-Josée Richer's Story
Friday, September 30, 2016
After returning from a long trip to Asia, Marie-Josée Richer co-founded Prana at the young age of 24.  She is an entrepreneur with the ambition to change the world one snack at a time. After wowing people at home, the Montreal-based company, specializing in organic and vegan GMO products, is now conquering the United States.
When Marie-Josée Richer and her boyfriend, Alon Farber, returned from India in 2005, they decided to prepare healthy food that they distributed to grocery stores themselves. They wanted to create a career for themselves that reflected their values and make a positive impact on future generations. "We had nothing to lose. We did not think too much before starting. We just did," recalls Marie-Josée Richer.
Their choice of the food industry came to them naturally. "Everything is digital these days, but even in 100 years, we will not be eating computers. We must awaken the collective consciousness and value the hands that feed us. Food is the source of life, it is our essence," says the entrepreneur, who quickly tapped into this appetite for healthy food.
Working seven days a week, going from door to door at every shop in town, Marie-Josée Richer worked exceptionally hard to publicize the brand and its philosophy. Today, their products line the shelves of more than 4,000 points of sale in Canada and generates $35 million in revenue. "We're selling more than just nuts and snacks; we're selling a lifestyle."
" We are very involved in changing the landscape of the food supply chain. Who would have thought that Prana would be sold at Costo? I like to encourage independent shops, but it's with larger volumes that we can really begin to affect change. "
Discover also : Company Culture that is all about being green
Social and environmental responsibility is at Prana's core
From coconut chips to chia seeds through to dried bananas, Marie-Josée Richer chooses the products she wants to market based on three criteria: profitability, its impact on the environment and social responsibility. Prana is also certified as a B-Corp company, which is awarded to socially sustainable organizations.
Initially, the food selection process was more intuitive, but as the company grew, so did the stakes. "Now we try to be rigorous, we consult our databases and track industry trends while remaining honest with respect to our values," says the entrepreneur, who admits to learning the trade on the job.
In order to improve from a sustainability standpoint, Prana recently commissioned an organizational life cycle study that evaluates the environmental impact of all spheres of the company (production, transport, energy consumption, packaging, etc.). An action plan based on the findings will be developed to fill gaps. "We can always improve," says Marie-Josée Richer.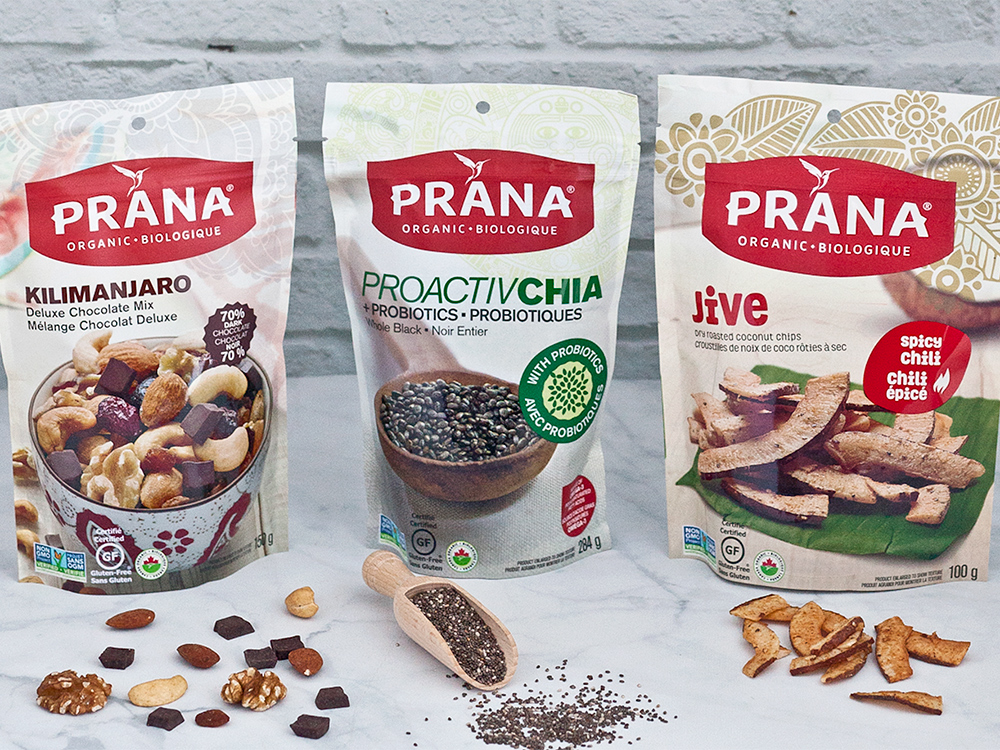 Conquering the US
On its tenth anniversary in 2015, Prana crossed the border with the ambition to break into the US market. They arranged an agreement with a broker on the ground to gain a better understanding of American consumers. "The competition is strong, and there are many players. We are making our way, but it is more of a marathon than a sprint," explains Marie-Josée Richer.
With 2,500 outlets, only 5% of the company's sales are made in the United States. Seeing bright business opportunities ahead, Marie-Josée believes that the Prana label will be popping up in more and more supermarket aisles in the coming year.
Between being a mom and a growing head of company, Marie-Josée Richer says she feels both overwhelmed and excited. Nevertheless, she is convinced that being an entrepreneur allows her to change the world in her own way. "I want to be able to say that I left a positive legacy for my children. "
Prana in Numbers (2016)
65: number of employees
4,000: number of outlets in Canada
2,500: number of outlets in the US
35 million: Revenue in Canadian dollars
25: the percentage of increased sales in the last year
Want to learn more?
Visit Prana's website