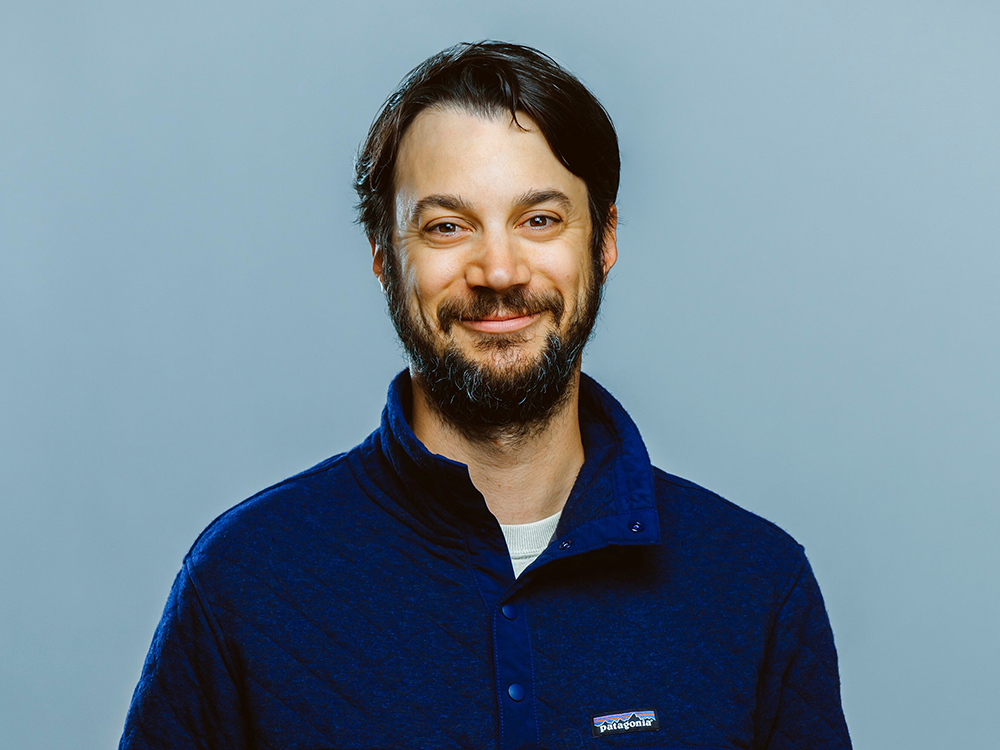 Lepointdevente.com: A Ticket to Transforming the Event Industry
Yannick Cimon-Mattar's Story
Wednesday, September 21, 2022
Yannick Cimon-Mattar says it himself: he was never a model student. He didn't build his company thanks to his book smarts, but rather by acquiring hands-on experience. The entrepreneur's street smarts helped Lepointdevente.com become one of the most active integrated ticketing companies in the province.
Yannick Cimon-Mattar is well known in the culture industry. Before co-founding Lepointdevente.com with Simon Gaudry and Martin Coutu, Yannick organized dozens and dozens of events throughout the province, starting with Quebec City. This experience led him to shine a light on a kink in the system that he quickly turned into a business opportunity.
SAFER EVENT PROMOTION THANKS TO ONLINE TICKET SALES
When organizing events for different promoters in the past, Yannick worked with external ticketing companies, a process he found quite complex. For consumers, there were four ways to get their hands on tickets: online from an indecipherable link, by phone, by going to the box office … or by showing up at the venue on the day of the event. That's without mentioning the exorbitant cost of service fees at the time, which were close to 5 dollars. For Yannick, keeping track of ticket sales was a real headache.
"The only way I could find out how many tickets were sold was to call the box office directly, which took a lot of time and energy," he says.
For all these reasons, Yannick, Simon and Martin came up with the idea of creating an integrated ticketing service to simplify the process and allow various promoters to have full control over their ticket sales. In 2010, Lepointdevente.com launched its first event, making the company one of the first to offer a turnkey solution for ticket sales. Within a short period of time, dozens of event organizers turned their events to Lepointdevente.com. Montebello Rockfest was one of them.
PARADIGM SHIFT AND A RISE TO THE SUMMIT
While the vast majority of tickets for events of all kinds are sold online today, it's important to remember that this was far from being the reality back in 2010. Yannick estimates that between 20% and 40% of tickets used to be sold online, while the rest were purchased onsite. Since the arrival of integrated ticketing systems, including Lepointdevente.com, about 80% of tickets were purchased online while only 20% at onsite. The latter percentage has steadily declined since then.
"Lepointdevente.com is part of a movement that has completely changed how we market events."
Today, Lepointdevente.com creates, promotes and markets events of all types. The company works with venues and festivals such as the Festif! in Baie-Saint-Paul, the Carnaval de Québec and the Festirame in Alma. Prior to the pandemic, the Quebec City-based organization operated the sales of approximately 35,000 events per year, a number that inevitably dropped with the pandemic, but that has been steadily increasing since the return of cultural events. Indeed, 2022 is shaping up to be a record year.
HUMILITY AT THE HEART OF THEIR BUSINESS MANAGEMENT
Yannick and his teammates don't know everything and have never pretended they did. To help them manage their growth, the entrepreneurial trio has surrounded themselves with various people who specialize in fields related to their own, notably in human resources and business strategy. This explains, among other things, why they put their first business plan on paper in 2019, nine years after the establishment of their organization, or why they took advantage of the pandemic and the context of widespread labour shortages to set up a clear salary policy.
"I've learned over time that you can't do everything, but there's always someone who can do it."
Yannick explains that a corporate culture that embraces mistakes and the lessons that can be learned from them is what enabled his company to build a caring team of individuals who look out for each other. He considers himself very lucky to be surrounded by such a dedicated community.
ON THE ROAD TOWARD NEW MARKETS
Since 2020, Lepointdevente.com has been able to adapt its service offering so that it can continue to evolve in a rapidly changing environment.
Today, after overcoming whatever challenges the pandemic had thrown his way, Yannick explains that their next big challenge is to conquer the English-speaking market in order to become the largest and most agile ticketing service to promote and market local events.
In Quebec, Lepointdevente.com has left an indelible mark on the event industry. Soon, English Canada will certainly experience its game-changing effects.
A FEW FIGURES
100% increase in sales when comparing 2022 to the company's best financial year before the pandemic
40,000,000 transactions in 2022
8,000 organizers have used the platform since 2010
2,000,000 tickets sold in 2022
LEARN MORE
Visit Lepointdevente.com's website to learn more about its integrated ticketing offer.