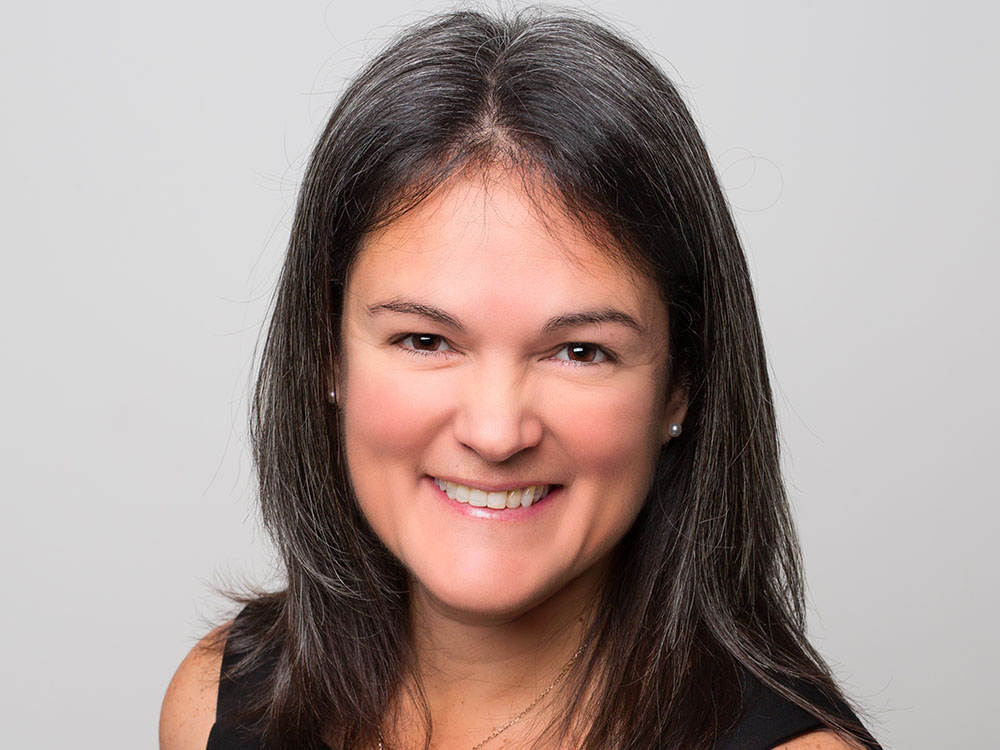 Voyages à Rabais: Growth in travel
Sylvie Myre's Story
As a result of her entrepreneurial journey, Sylvie Myre discovered that she had a passion and unusual aptitude for developing business projects. Today she can take pride in having headed an industry-leading travel business in addition to two offshoots, companies that were created to respond to customers' needs.
Myre was operating a nuclear facility when she and her husband at the time decided to start a business so they could work together. After researching several sectors they landed on the travel industry, more out of interest than from having any deep understanding of the business. But the project that should have needed only a few hours each week became much more time-consuming. So they adopted the name Vasco and the two entrepreneurs started a company, in 2000, out of a small office with just three people and three computers.
The spirit of adventure
With Myre's background in the energy sector and her husband's experience in finance, the founders weren't restrained by any preconceived ideas on how to operate a travel agency. "It allowed us to think outside the box and introduce innovative ideas," says Myre. At that time, the Internet was developing, but travel agencies were still far from being ready to offer their services online.

Taking inspiration from the fact that many companies had started leaving Yellow Pages in order to create websites that were indexed instead by search engines, Myre spearheaded the development in 2001 of the first website for Vogages à Rabais—an independent banner that offered to fulfill online demand for bids on web users' own choice of itinerary. It was a novel idea at the time, since the entrepreneur had heard repeatedly that travel agents' expertise was irreplaceable. But the idea took off. "Because it was something completely new, it attracted attention," explains Myre. "We lowered prices considerably because users were doing all the work of entering their data themselves." After the success of this initiative, a transactional site, one of the first to offer travel bookings online, was set up in 2003 and remains the foundation of Voyages à Rabais's success to this day.      
A successful take-off
Based on her experience in the nuclear industry, Myre established rigorous work processes within the company. Trust was quickly established amongst her clients, which led to growth that required the business to set up its own telephone exchange. In 2002, the entrepreneur created a North American division in order to offer coach tours in Canada and the United States. Then, in 2015, a third company was created, Objectif Monde, in order to respond to customer demand for guided tours that were tailored to customers' preferences.

Myre attributes their success in good part to her team's ability to innovate. For example, at a time when wholesalers had abandoned discounts, Voyage à Rabais developed a gift card system in order to retain their appeal. They then developed a number of travel guarantees, such as a lowest price guarantee and even a sunshine guarantee, which allowed travellers who endured rainy weather to take advantage of a trip credit in the form of a refund, the size of which depended on the amount of rain experienced. 
The next port of call
Since establishing her third company, Myre now considers her offering to be complete. But that doesn't mean she's resting on her laurels—far from it! In order to continue to stand out in the sector, the company is working on several app projects that, according to the president, "exist on no other website." These projects are very important in the eyes of the founder, since she believes that user experience is key to maintaining customer loyalty. But to respond to customer needs, you need to understand them first. To accomplish this, Myre finds inspiration in the comments left by users of the site's message board. "By reading people's complaints we arrive at an understanding of what needs we have to fulfill," she explains. "We get to hear about all the things we don't understand yet." For example, by noting there was a revival of customer interest in face-to-face service, the entrepreneur added an office in Brossard in 2012 as well as a head office in Trois-Rivières.

Growth is a matter of listening and creativity, as well as passion, which Myre has been culturing for almost 20 years. "I like being able to make dreams come true and create things that don't exist anywhere else," Myre states. "You always have to believe in yourself and in your dreams and not give up. But you also need to remember that the only place 'success' comes before 'work' is in the dictionary…" 
 
The company in numbers
2: Bricks-and-mortar points of sale (Trois-Rivières and Quartier DIX30)
3: Business entities headed by Sylvie Myre (Voyages à Rabais, Tours Amérique and Objectif Monde)
120: Total number of employees (100 of which work for Voyages à Rabais)
120,000: People who travel every year with Voyages à Rabais
WANT TO LEARN MORE?