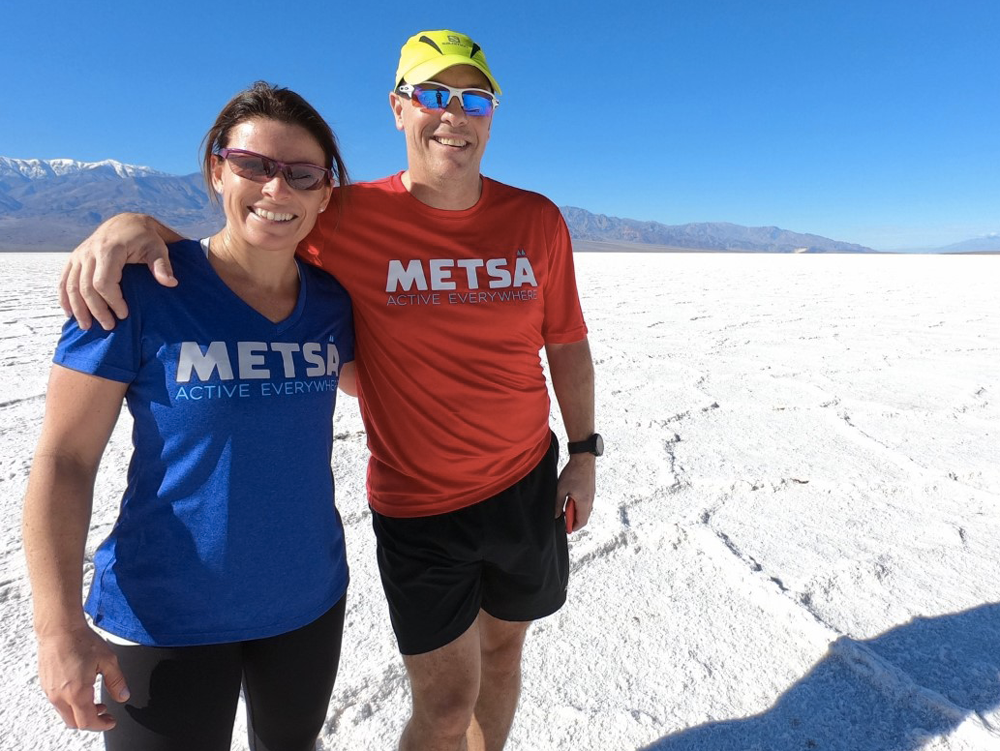 W Communication: Designing happiness
L'histoire de Michel Leblanc
Friday, September 11, 2020
When Humeur Design ceased activities in 2001, its Creative Director, Michel Leblanc, didn't hesitate even a moment before launching a new business, W Communication. Today that company is giving a second life to a number of emblematic designs from the old shuttered business.
Leblanc admits that, 20 years ago, he jumped into entrepreneurship practically without thinking. "Humeur Design ceased activities at 8:30 in the morning," he says. "I launched W Communication at 10 a.m." That was in 2001. At the time, the company co-founded by Michel Leblanc and a partner had been named W Communication to emphasize their aim to offer services in development for the web. But the company's modest beginnings led the entrepreneurs to search for contracts within their capabilities, which is how Leblanc heard about an Ontario credit card company looking for bidders to produce 100,000 T-shirts. Without a second thought, Leblanc drove to Ottawa to promote his expertise in printing, only to discover that the company wanted to produce the merchandise for the lowest possible cost. After leaving the meeting, Leblanc knew the contract wouldn't work for them so he decided to call Cirque du Soleil right away—from the parking lot, in fact. The impromptu call ended in a fruitful business relationship that extended over several years, enabling the company to grow while developing their skills. "We quickly discovered it was possible to have a more creative, more strategic vision for producing items," explains Leblanc. Contracts with organizations such as Club des petits déjeuners, Leucan, Loto-Québec, Sépaq and many others followed.
"At the start, we said we didn't want to make T-shirts. For Le Cirque we made T-shirts by the ton. Then we didn't want to make merchandise. And then we made tons of it. I often say that we've always done what we didn't want to do. But now our skills have caught up with us, so to speak, so we're comfortable," the president summarizes candidly.
Led today by Leblanc and his spouse, Marie-Claude Poulin, W Communication can draw on a solid network of manufacturers and suppliers and an internal team of designers. The team can therefore produce practically any idea and is thriving within a business model that combines design with merchandise production. "The most banal item can become a communication success if it's handled creatively," says the president.
The big comeback
Though Humeur Design has long since disappeared, Leblanc stayed in touch with its former illustrators and stakeholders. "Around two years ago, we [Leblanc and the two co-founders of Humeur Design] flirted with the idea of bringing back Humeur Design jerseys to allow new people to discover that crazy universe and anyone feeling nostalgic to show their colours." Since everyone was too busy with their own projects, they didn't pursue the idea. But requests never stopped coming in.
At the end of 2019, Leblanc reached an agreement giving him the right to use Humeur Design images. Six models, all big hits back in the day, were casually taken out of the archives and printed in order to test the market. One week before the launch, the pandemic hit and the project was once again postponed. Then after a few weeks, despite the fact that a launch during the lockdown shouldn't have been a good way of stimulating sales, the Humeur Design T-shirts made their reappearance. The media immediately jumped on the story and customers appeared. "To start a trend, normally people have to see it around. But despite the situation, we experienced a tidal wave of interest," states Leblanc.
Overnight, the two partners found themselves managing orders by transforming their home into a fulfillment centre. While the W Communication team had all the expertise needed to produce clothing, shipping was a whole other challenge. At its peak, Leblanc was receiving an order a minute. "In one year I learned what would take you three years to learn in university. Today I've found a subcontractor to handle shipping." The jerseys are also sold through a few Quebec retailers, particularly Sport Experts, which had also sold many of these items when they first came out and Simons.
Living the life
Despite their success, Leblanc is categorical about the fact that Humeur Design will not be coming back. The reprinting of Humeur's old designs was simply a nod to the past and will remain a niche to be explored only for fun. That said, he's not excluding any possibilities either, such as the reappearance of other iconic products or new designs. Leblanc and Poulin won't stop developing their new company, which is doing so well that its owners been able to live out their dreams. Last year, with six employees, W Communication achieved revenues of $4 million, while its leaders had the freedom to pursue their own interests. They travelled, participated in athletic competitions and continued to attract interest without needing to advertise their services. Leblanc attributes this success to their balanced lifestyle. "Our good quality of life translates into a good company philosophy." Thus, while the pandemic has slowed the company's business, the co-founder isn't worried and feels confident about the future. "Thanks to the entrepreneurial reflexes we've developed, I'm not worried because I know that we'll always be able to adapt."
 
W Communication in Numbers
9: Number of employees at W Communication
6: Number of Humeur Design T-shirt models currently offered
 
Cover: Marie-Claude Poulin and Michel Leblanc