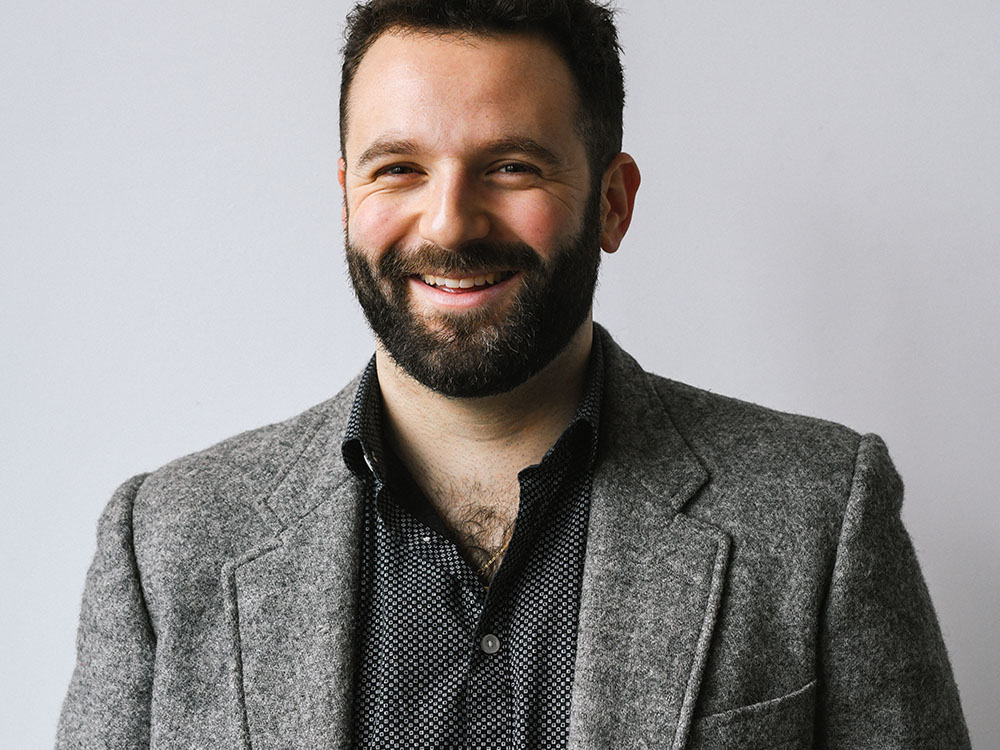 Wise care
Abraham Gusman's Words of Wisdom
It took three years of work before Abraham Gusman and his associates launched their first line of hair care products based on natural ingredients that were gluten- and animal cruelty–free. Betting on ecological responsibility as a selling point—products come in thick glass containers with wooden lids that are washable and reusable, and economical refills have minimalist packaging and are easy to carry—Wise's mission is to satisfy the needs of a new generation of conscious consumer. Enjoy this conversation with president and co-founder Abraham Gusman.
"Why?" has always been the source of my motivation and the common thread running through my entrepreneurial journey. The significance of "why" is clear: If you want to see change in the world, to create a better world, the solution is necessarily to be found in action. When you have a particular vision and you can depend on amazing partners who share that vision and with whom you can develop tools to achieve it, any kind of innovation is possible.


The initial idea

Wise was born between two haircuts while in the chair of Simon C., barber and founder of Barbershops Monthly. His sense of entrepreneurship has always inspired me! So along with him and André B., a childhood friend who is a business consultant and yoga teacher, we decided we would do nothing less than revolutionize the cosmetics industry!

The element that unified our team was our deep desire to offer high-quality men's care products—products that would be used in the best salons in the world, made with natural ingredients and distributed in ecologically friendly packaging.
At that time, I was just finishing a four-year stint as vice-president at RISE Kombucha, a world leader in organic beverages. It was a rich experience that had opened my eyes to the health and natural products universe and showed me that I could create the world I wanted to live in—one that was healthier, more transparent and more genuine!
Team-building
In business, you have to have solid partners that you can trust, because loyalty and honesty are cornerstones. Just a few months before the launch of our first range of products, Simon C., André B. and I had the chance to welcome our fourth partner aboard Wise: Alex H., a veteran of the pharmaceutical industry (and also my partner in boxing, my favourite pastime—there's no better way to unwind and ease tension within a team, if there is any!). Simon B., former president at RISE Kombucha and my business partner in LEEEP Cold Brew, a fair trade and organic cold brew coffee company we recently launched together, also joined the adventure.
I'm lucky to have such talented, devoted and tenacious partners. But what I appreciate most about them is their honesty and generosity. I'm convinced that by working together, small groups can accomplish big things. And that's exactly what we're doing!
Wise evolution
Since our launch in August of 2017, Wise has become available in close to 200 stores in Canada, the U.S. and Asia. Our vision for our brand is to advocate for simplicity, natural ingredients, transparency and honesty. This seems to have gone over well with a community of people spread across the world! The values we share create very close ties and we work to strengthen those bonds every day.
The challenges we face are still big, but that's what I love about entrepreneurship. I feel stimulated by what goes on every day, whether it's major strategic issues or minor tactical decisions. It doesn't matter if it's creating a marketing campaign for Father's Day, negotiating production agreements with specialized laboratories, developing innovative new products, trial-and-error testing of various theories—it's all exciting! Plus, it all allows me to deepen my understanding of the role of business in our society.
I'm convinced that brands, entrepreneurs and companies can be sources of positive energy in our world. Access to information and technology is revolutionizing how we find solutions to modern problems. I'm proud to be a part of this passionate and innovative community of entrepreneurs who are looking to improve our society, one consumption choice at a time.
"Why" is simple: If you want a different world, a better world, you have to do something. We all have the ability to bring change—you just have to try, and keep trying...
WANT TO LEARN MORE?
Discover the vision and corporate culture of Wise