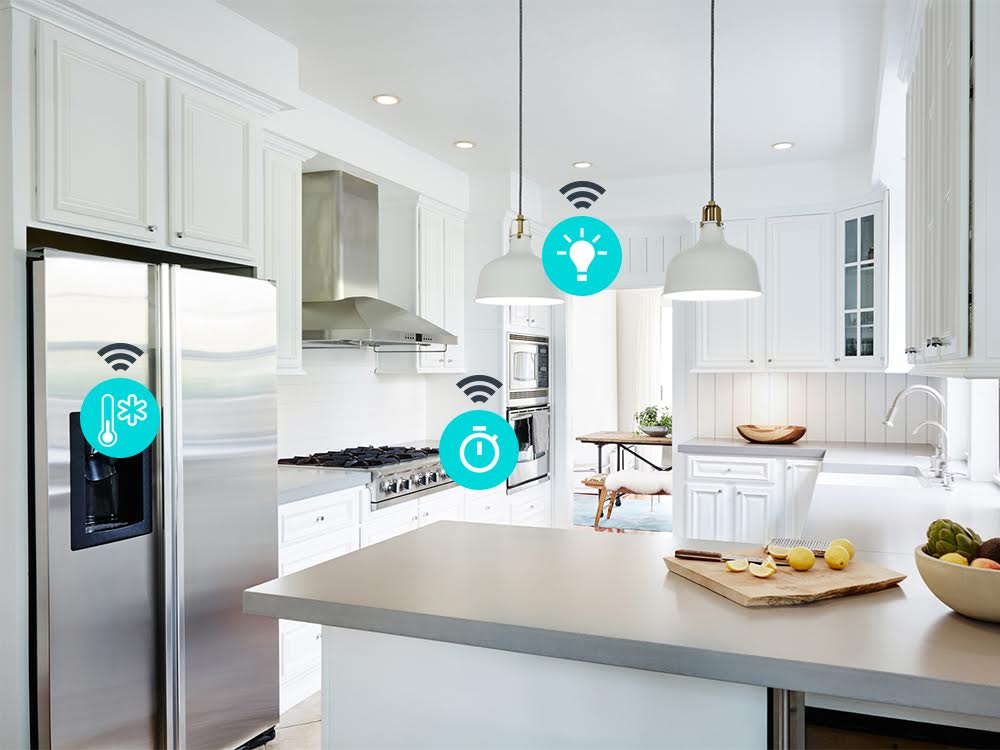 The Internet of things: connected in Quebec
Horizons
Thursday, October 8, 2015
Making physical objects independent online entities through a network of networks: It's everything surrounding the Internet of things that makes things intelligent. Is this just another technological flash in the pan or a striking phenomenon? What are the issues involved and the applications for this major new technological development? How does Quebec position itself on the issue? 
Establishing connections between things to make them proactive and make our daily lives easier is one of the most important research and development issues today. The Internet of Things (IoT) is already at our doorstep. Today many Quebec firms are positioning themselves on the market as supporters of the Web 3.0. For some, their goal is to humanize the Internet of Things – to not just make devices more intelligent, but make them more human.
IBM starts the shift 
Last March 31, IBM announced it would put in place a four-year plan and invest three billion U.S. dollars to create a new division dedicated to the IoT. This project aims to construct an open, cloud-based platform that will enable clients to make use of real-time data from various sources. IBM is also intent on helping its clients and partners to use data from connected devices – an oft-neglected source of information – directly from within their operating divisions.
Nowadays, technology is no longer limited to meeting needs, but it can cultivate and anticipate them as well. Moreover, Gartner Research estimates that by 2020, more than 25 billion objects will be connected to the Internet worldwide.
Quebec businesses humanize Web 3.0
Interconnecting people and responsive objects is the focus of Jonathan Belisle and Vincent Routhier, the duo responsible for the interactive tour LUMA, presented during this past Festival des lumières de Québec from November 28 to December 13. SAGA, the company founded by the two entrepreneurs, creates interactive experiences without isolating the user.
The company is also responsible for ioTHEATRE, a platform that allows many physical sensors and broadcast methods to work together. SAGA shows present the public with a wide variety of points of view. The goal is to offer entities such as museums, municipalities and retailers interactive storytelling experiences that adapt based on the preferences and interests of the public or the client. The IoT will allow us to consume, communicate and experiment like we have never done before.
Quebec businesses also have a strong presence in the creation of intelligent clothing, which is able to react and adapt on its own to light, heat or bad weather conditions. OMSignal and Hexoskin are the Quebec ambassadors of these new textiles featuring integrated components, which capture and analyze vital signs in order to measure fatigue or stress levels. With an eye to communicate more intelligently, wearable technology is transforming our clothing into medical and athletic tools.
Communicate is also the watchword of NPO ConnecteoCamp, which aims to combine all of Quebec's driving forces in this new industry. Key players, the academic environment, manufacturers, public authorities, entrepreneurs and the public at large come together to address a challenge. The challenge of ConnecteoCamp is to promote the growth of the Internet of Things in Quebec, with their stated goal being to make Montreal the North American capital of connected objects. Starting in June 2015, an international showcase of connected objects will be created in Old Montreal at Place Jacques-Cartier.
WANT TO LEARN MORE? 
Read the research of Professor Younès Messaddep, Chair of Photonic Innovations at the University of Laval
See the activities and the events involving SAGA and ConnecteoCamp