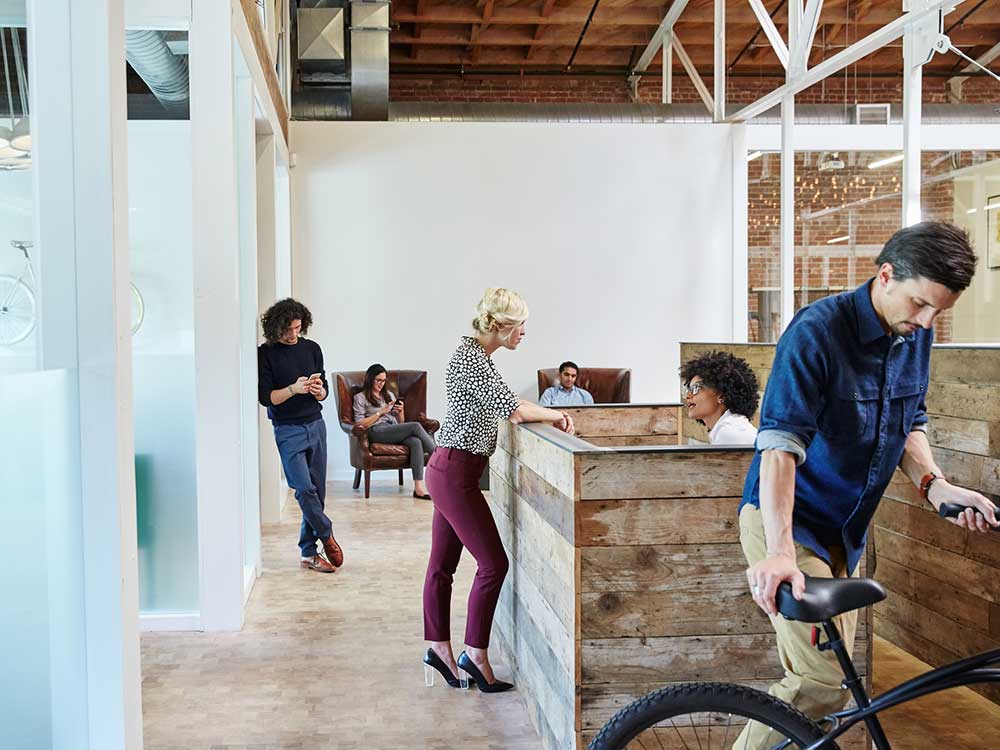 Quebec Accelerators: Support to enhance creation
Horizons
As protagonists of Quebec innovation, incubators play a key role in the development of an entrepreneurial project. By making many services available to start-up companies, it enables young companies to put in place the best possible conditions so they can get started. Incubators create an environment that is conducive to getting start-ups up and running.
Maison Notman 
Montreal incubator Notman House has supported 118 companies since its inception in 2011. This year, the incubator is hosting 29 residents. The picture above is Café Osmo, a community space opened by Notman House on February 1, 2016.  
Photo Credit: Maison Notman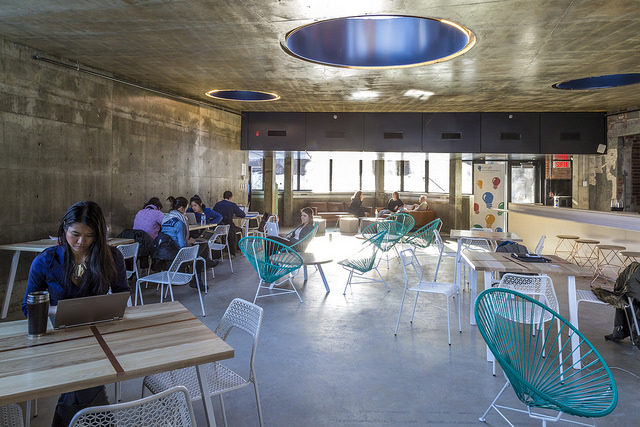 Growing together
An incubator creates a favourable environment for entrepreneurs, and it's a great first step to building your entrepreneurial project, allowing you to go from the idea phase to a phase of execution and realization. 
In Quebec, incubators offer young businesses office space, advice and resources. All under one roof, companies are surrounded by other start-ups, angel investors, venture capitalists, mentors, beta testers or IT experts. Most incubators also propose workspace, accounting services or legal support.
A focus on the human component
Am I ready to seek the assistance of an incubator? Is my pitch complete? Will they ask a lot of me? These are some of the questions that might slow down the process. The evaluation process is not a tough exam. But know one thing: you, the entrepreneur, are the first strength of your business.
"Our door is always open, says Emma Williams, director of the Montreal incubator Notman House. With our incubator, we want to encourage entrepreneurial culture. When we look at the applications, we primarily focus on the personality of the entrepreneur. It does not matter if the project is not too well defined because we are here to help with that."
Benefit from the vitality across Quebec
For the past few years in Quebec there has been a strong momentum in the incubator world. Commerce, artificial intelligence, the service industry, health, smart cities or Internet objects are only some of the sectors in which Quebec incubators are very active.
How an incubator acts is largely based on how it was established and its environment. For example, it can be founded as a private enterprise like Centre d'entrepreneuriat Alphonse-Desjardins Shawinigan, or in public administration like LE CAMP de Québec or l'incubateur de la Société de développement économique de Drummondville. The incubator can also be acting independently like Espace-inc.
Distinguishing between an incubator and an accelerator 
In Quebec, incubators also propose some of the same services that accelerators offer. If the incubator provides services for young companies, the accelerator is meant for more mature businesses. It offers specialized programs, including research funding. Incubation aims to build and accelerate, and to strengthen.
Quebec incubation programs can last almost three years compared to only a few months for acceleration services. Sebastien Tanguay, Director of Technology Entrepreneurship Incubator-Accelerator LE CAMP in Quebec City, adds: "the incubator is the basis for a business and entrepreneurial community. The accelerator is a component that takes more support to propel companies by facilitating their access to financing."
Take advantage of new trends
Increasingly, incubators offer customized services to support and incubate responsible business succession that ensures the health of business projects.
Another trend is collaborative workspaces, which are very accessible and often hosted by incubators. The goal is to create synergies between companies and nurture a positive atmosphere that prevents people from working in isolation, while promoting collaboration.
Did you know?
Joseph Mancuso (No glasses on the picture) created the first business incubator in the world in 1959 in Batavia in New York State.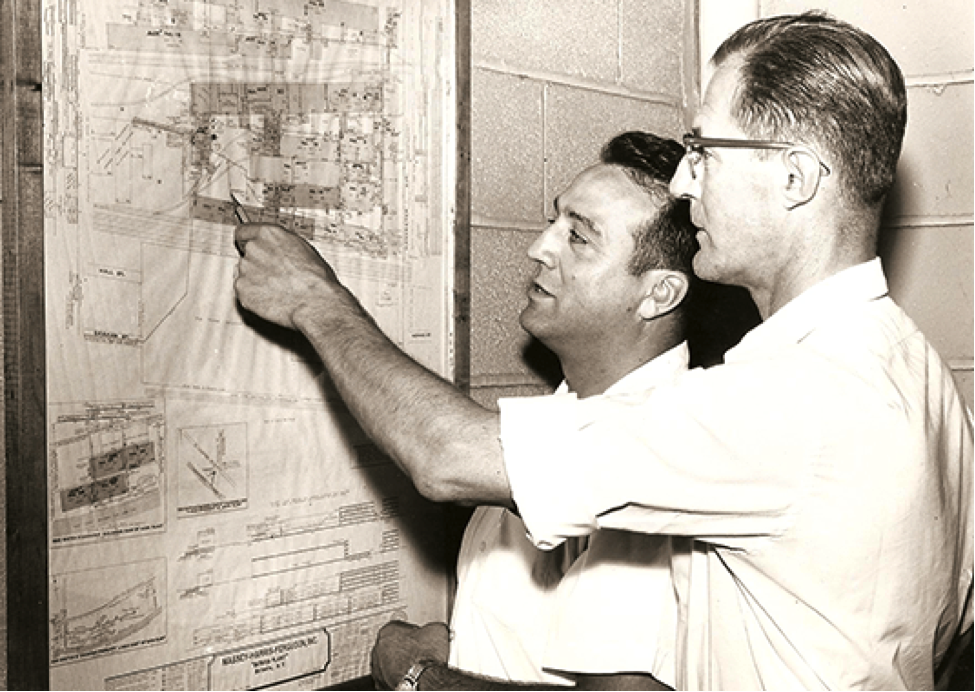 Photo Credit: Coutesy of the Macuso Business Development Group
Want to learn more?
Visit the Info entrepreneurs website which identifies all Quebec incubators and coworking spaces.