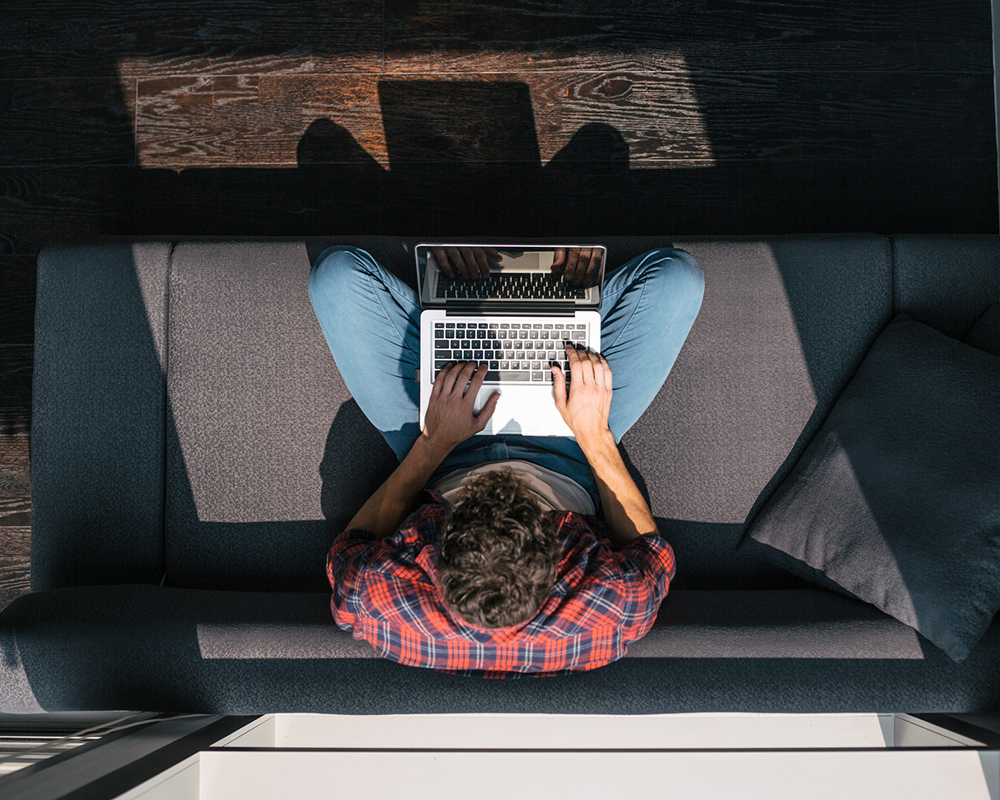 E-mentoring in technology
How-to
Monday, September 12, 2016
With the advent of information technology, more and more Quebecers are choosing e-mentoring programs to receive advice and support in making the right career choices in line with their goals. As the founder of Academos, Catherine Légaré brings us a new trend in education and career councelling, areas in which Quebec is a North American leader.
What is e-mentoring?
Whether through tutoring, coaching or mentoring, there are many ways to help beginners and encourage neophytes. In the realm of technology, altruism and reciprocity are the core values of e-mentoring. More than just focusing on acquiring know-how, e-mentoring focuses on how to remain open to change in order to develop new competencies. "With Academos, we wanted to bring these values to the Internet," says Catherine Légaré. "So we have showcased online the virtues of academic perseverance, an outward attitude and social support." Better suited to the social reality of Quebec 3.0, e-mentoring is driven by the desire to free the student and his or her mentor from the traditional boundaries between them. Ms. Légaré adds, "We have forgotten how efficient and direct email can be. There is no need to arrange an appointment or meet in person. E-mentoring has never brought so many people closer together. In virtual mentoring, pairing, follow-ups and reminders can take place with more ease and flexibility. "
Quebec and e-mentoring
Quebec-based company Academos is the first of its kind in Canada. This social network is free and accessible everywhere in Quebec. "Over the past school year, from September 2014 to June 2015, we worked with 300 schools," explains Ms. Légaré. "We have over 2,000 mentors whose average age is 40 years old and who provide guidance to nearly 23,000 members. With our new platform, we enjoy monthly growth of 20%. Thanks to the enthusiasm in the province, Quebec is considerably ahead of the rest of Canada," says the founder Academos.
Do you have what it takes to be an e-mentor?
One of the major preconceptions about e-mentoring is that it takes a lot of time. Yet thanks to technology, e-mentors can actually optimize their time and energy and get straight to the point. Diligence, like other human values, is important. According to Ms. Légaré, "The e-mentor is  generous, patient, genuine, honest and humble. E-mentors are concerned about their legacy, they want to improve the lives of future generations. They are humanists who must be able to read between the lines, because writing is a key medium of communication. Lastly, e-mentors are responsive and highly in touch with their environment and new technologies."
Ready to be a mentee?
Who hasn't dreamed of receiving better guidance as a student so they can avoid obvious pitfalls? Yet we always hesitate before undertaking a mentoring or e-mentoring initiative. For those who seek lasting but flexible links, and constructive as well as human values, online mentoring is an atypical education process that has proven its value. The virtual aspect of this form of tutoring has an advantage over traditional mentoring. Ms. Légaré notes, "Technologies have enabled us to develop algorithms from personal or professional interests displayed by the mentors and mentees. We leverage targeted twinning suggestions with a degree of precision that is unparalleled. This factor is reassuring and important because we want to promote deep and meaningful interactions. In 2015, no one has time to waste." 
The challenges of tomorrow's e-mentoring
Currently e-mentoring is still modelled on traditional mentoring, but it must differentiate itself as it develops. Technology and social media will help to highlight this difference. In this way, e-mentoring will evolve through platforms that are more conducive to mobility and video functions in order to facilitate dialogue and communication. In addition, all the data  collected should ideally be used to better support the participants.
Finally, at Academos, Catherine Légaré and her team have already added a playful element to the platform to combine business and pleasure. "Our participants win badges when they fulfill missions and make progress in their mentoring experience," she explains. "This concept allows them to explore the platform and tools. Almost 61% of registered users on our site perform at least one action. Career exploration must remain fun and engaging."
want to know more? 
Watch Academos' site demo (French only) 
Future mentees, mentors and school staff can register themselves or their organization right away (French only)