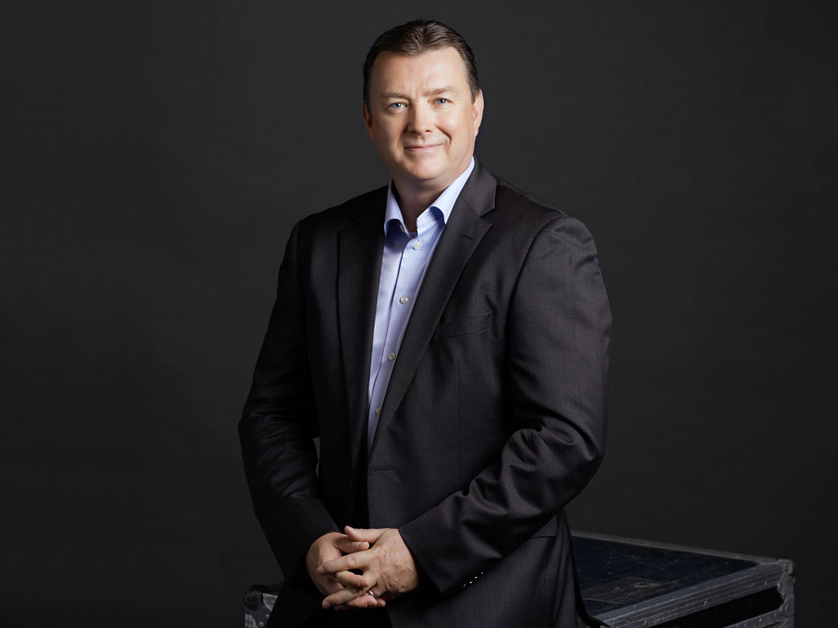 Made in Quebec: Reinventing the world's stage
Pratico-pratique
Monday, February 18, 2019
After 41 years in business, Quebec-based Solotech has carved out an enviable place on the world stage. Working behind the scenes for the biggest names in entertainment like Elton John and Pink, Solotech has become a global leader in audio-visual technology. But what's the secret to taking a successful local business, expanding into the United States, and gaining a foothold in Europe? The answer: the confidence to be different, unparalleled expertise, and a healthy dose of patience.
Content presented by

From backstage to front and centre
Solotech was founded in Montreal in 1977. Today the company boasts a star-studded international client roster that includes The Rolling Stones, Paul McCartney, Justin Timberlake, Taylor Swift and Lady Gaga. As President and CEO Martin Tremblay tells it, "it took patience to get where we are today and reach this level of success. When we started off we had no idea how big the company would become."  
Solotech owes much of its success to the flexibility of its partners and a couple of big breaks with long-term benefits. "Pretty much since Day 1, we've been working with Cirque du Soleil and Céline Dion. As they became more famous, they brought us with them into international markets. This opened up a lot of doors for us," says Tremblay. After firmly establishing itself in the entertainment industry, the company expanded into sports, corporate events and beyond. 
 
Offering everything to everyone
If you want to do business in international markets, you're have to be ready to compete with major U.S. players--and that means you need to find a way to differentiate your company. Solotech understood this fact very early on. Where other companies might have thrown in the towel, Solotech doubled down. "In our industry, everything is offered separately. When we appeared, we were totally different. We're a one-stop shop for everything our clients need," says Tremblay. Refusing to be limited to certain specialties, the company provides the services of a whole range of professionals and skills: video, sound, lighting, rigging, stage curtains, control systems and collaborative solutions like video conferencing systems.
Photo: Martin Tremblay, President and CEO at Solotech