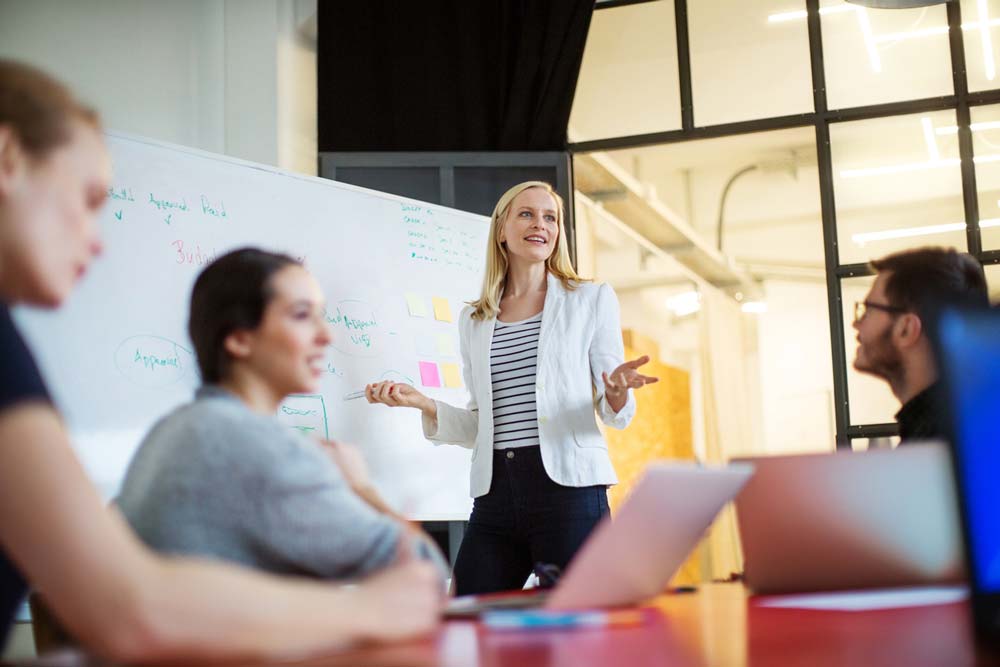 Women entrepreneurs: Tips for confronting a fear of risk
How-to
Wednesday, November 1, 2017
Despite statistics from the 2016 Entrepreneurial Index showing that men are more likely to want to be entrepreneurs than women, female entrepreneurship is growing! Learn about two women who have started their own businesses.
Presented by 

Clarisse Fournier left her native France and a job in marketing to move to Montréal to become an entrepreneur with her spouse and best friend. Anne-Sophie Riopel-Bouvier went into business with her parents while pursuing a career in the Canadian Armed Forces.
Fearless entrepreneurs
"The representation of the role of men and women show there is still a lot of prejudice. But I'm sure that 30 years ago, the rate of women entrepreneurs was even lower than it is today," states Clarisse, who, with her two partners, launched On Mange Quoi? (OMQ), a service that provides ready-to-eat and ready-to-cook meals via automated kiosks. Clarisse is not afraid of change: she went left the marketing profession to become a business woman in a very complex and regulated field.
Anne-Sophie Riopel-Bouvier boldly destroys clichés one by one. Pilot and instructor in the Canadian Forces, she works in public safety. Her company, EXO Tactik, specializes in public safety and uses drones to provide air support services. Even public safety can benefit from the latest trends in imaging.
Confront your fear of risk
Statistics from the Québec Entrepreneurial Index 2016 show that women are more risk averse.
"I don't believe that risk is tied to gender, but much more to the motivation behind the desire to create a company. If your primary motivation is to generate revenues immediately, you will probably be more afraid of risk. But if you started the company because you love what you do, and you want to become independent and have more freedom, the risk will be more thought out and calculated," explains Clarisse.
Want to know more? 
Read the full article on the National Bank website (In French only)