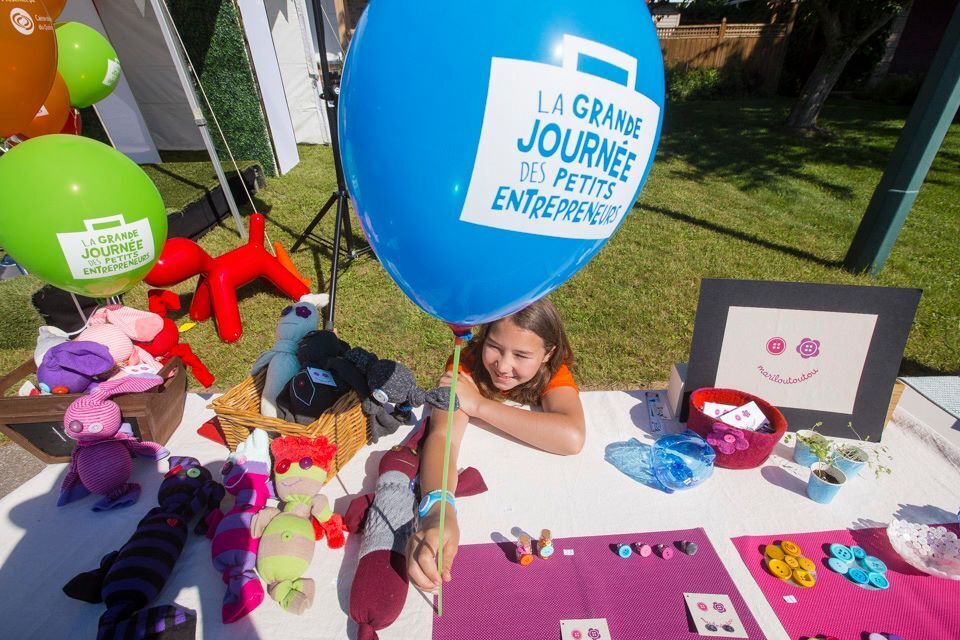 Be challenged and have fun!
La grande journée des petits entrepreneurs
During the Grande journée des petits entrepreneurs, taking place this June 15, 2019, thousands of children between 5 and 12 years of age will launch their own little business for one day, either in front of their home or as part of a group at an appointed location, so they can experience (in some cases for the first time) what it's like to be an entrepreneur.
For the past six years, the event has continued to attract a growing number of young participants. Starting with 300 young participants for the 2014 edition, the event recently welcomed 5,555 kids from across Quebec during the 2018 edition.
This video is only available in French.
This day of celebration was created by entrepreneurs and is made possible thanks to the support of many partners, all of whom share the same goal: to show children how enjoyable it is to create their own company and get into business while simultaneously allowing them to learn new skills and have fun.
Whether they're creating a bike-washing company or making a wide range of delicious treats, this educational project enables thousands of children to become familiar with the main principles behind entrepreneurship.
Additional information
Enroll your child nowand develop their sense of responsibility, creativity, independence and self-confidence!
Want to learn more?
Visit the Grande journée des petits entrepreneurs website