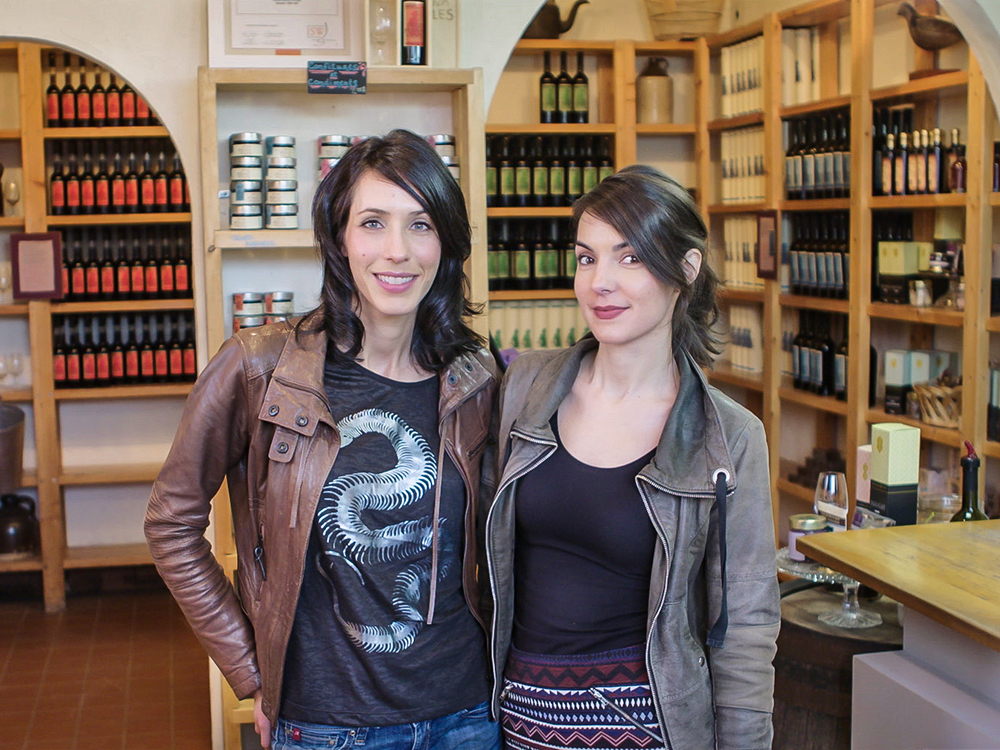 Cultivating blackcurrants and good ideas
Anne and Catherine Monna's Defining Moment
The video is only available in French.
« The fun part of being an entrepreneur is being able to wear many different hats. »
Catherine Monna
« Working as a family is our greatest strength and our greatest challenge. »
Anne Monna
Originally from Île d'Orléans, Anne and Catherine Monna are both heirs to a long-standing family tradition in the liquor business. Their father, Bernard, was the first producer of blackcurrant wines and crème de cassis in Quebec.
At the beginning of 2000, the family business started to grow. They started Cassis Monna & Filles. From there the two sisters decided to take over their father's business and bring it to the next level.
They increased production and launched many new products made from blackcurrants. They also opened a restaurant. The two sisters are very involved in many levels of the business, from farming to production to product creation.
The Monna sisters grew up with parents who were entrepreneurs. While their parents inspired them, the sisters also had their own views of the choices their parents made. For Anne Monna, "To create is to choose."
Although at the very beginning they admit having had to overcome imposter syndrome, however they quickly demonstrated they had the knowledge and vision to be entrepreneurs in their own right. "Over the years, we've been told that our company is really us," recalls Catherine Monna, who always knew she wanted to be an entrepreneur.
Want to learn more?
Visit the Cassis Monna & Filles website