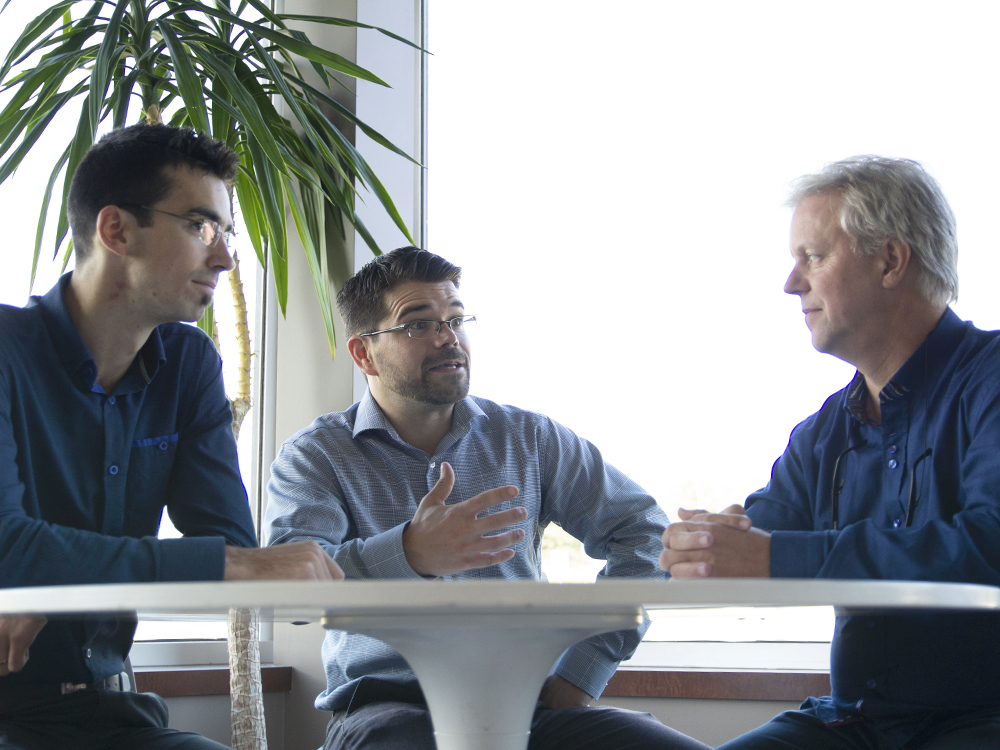 International expansion
Advice from three Sherbrooke entrepreneurs
In order to grow, many companies develop an international strategy. Three entrepreneurs taking aim at international markets share their experience.
The video is only available in French.
All episodes of the series Objective: Growth are available here. 
"In Canada, I can potentially reach 10,000 customers. In the U.S., you're talking more than 100,000, and in Europe it's 350,000. So for us, in order to grow from a small business to a big company, we're definitely going international." 
Étienne Lemieux, SPI Bio
But this idea might seem easier to say than do. When should you start? Why target other markets? How do you manage distribution? How do you adapt? This conversation brings together a lot of answers and some advice to future entrepreneurs from Dragan Tutic (Oneka Technologies), André Gauthier (Agendrix) and Étienne Lemieux (SPI Bio).
According to Tutic, an international goal is important, but so is testing your product locally and learning from that experience. Furthermore, for companies in the cloud computing domain or in the digital space more generally, such as Gauthier's company, Agendrix, international expansion is easier when you don't have to deal with finding capital for equipment or other costs generated by selling goods and services. But adaptation will still be necessary in order to adjust to new languages and the realities of new markets.
This episode of Objective: Growth was created in collaboration with ACET.