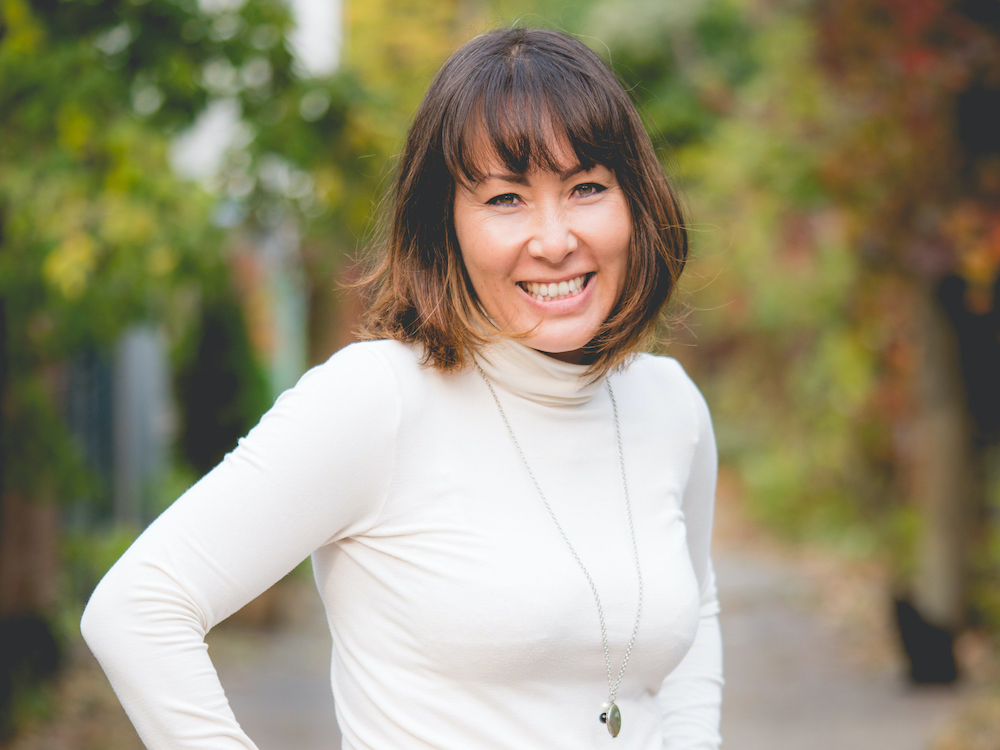 Les aliments Kim Lam: Popularizing Frozen Imperial Rolls
Kim Lam's Story
Proudly made in Quebec and inspired by family recipes, Kim Lam's frozen Asian dishes have gained popularity in grocery stores across the province. Kim's unwavering determination and resourcefulness certainly played a key role in making her the successful business woman she is today.
The seasoned entrepreneur behind the eponymous brand drew on her father's Sino-Vietnamese heritage to offer high-quality egg rolls, dumplings and wontons, all prepared with the same love and care.
STARTING FROM SCRATCH
Kim's entrepreneurial journey toward the success she knows today was not an easy one. For four years, she built up a loyal clientele that she regularly contacted by phone. Once orders were written down, she would prepare the egg rolls at home in a small fryer.
"I installed shoe racks in my freezer to hold my baking sheets and freeze my rolls. I would then put them in Ziploc bags and deliver them myself!"
Kim then moved to Vancouver, which put her imperial roll business on hold. Six years later, she returned to Quebec. Being a single mother, she started everything from scratch. "I moved back in with my mother at 30 years old because I had nothing left."
Despite all this, Kim resumed her entrepreneurial activities with new energy. She regained a good part of her clientele thanks to Facebook and made her debut at the Granby public market. As they say: the rest is history.
CATERING TO A LARGER VOLUME
Kim's kitchen is teeming with employees busy preparing rolls, dumplings and wontons. "We've always been a majority of women⁠—all detail-oriented⁠—because our products require meticulous work.
The atmosphere on site is family-like, with women ranging from their 20s to their 60s. "We're like a big family! They believe in the business and are proud to have a boss who is driven."
According to the business woman, we have to believe in our abilities to carve out a place for ourselves. "Entrepreneurship is always like a roller coaster." Especially since the future holds many challenges, both in terms of (wo)manpower and supply.
"I want to keep making quality products, but I'm going to have to change things up with the volume starting to pick up."
Kim quickly realized that growing her business required more working capital, more staff and more equipment. Funding is therefore crucial for entrepreneurs in any field. "The further you go, the more it becomes necessary."
PLANNING YOUR GROWTH
For that matter, Kim has surrounded herself with a business coach and an accounting consultant to better face the decisions regarding her business's growth. Eight or nine years ago, many of her decisions were made instinctively or based on demand.
With 200 points of sale and turnover growing by 50% each year, Kim needed to be well supported and well prepared for what's to come.
"The same priorities remain, but they are on a larger scale."
Among these changes is the development of a semi-automated factory in which a conveyorized fryer will help save time. The imperial rolls will still be made by hand, but only one person will be needed to operate new packaging machines.
Kim Lam's enthusiasm foretells a promising future for this Quebec company and its quality frozen Asian dishes.
A FEW FIGURES
95% : the percentage of women on the team
200 : the number of retailers that sell Kim Lam products
500,000 : the number of imperial rolls produced per year
50% : the percentage increase in sales per year
WANT TO LEARN MORE?
Browse Kim Lam's website to discover their products and retailers.