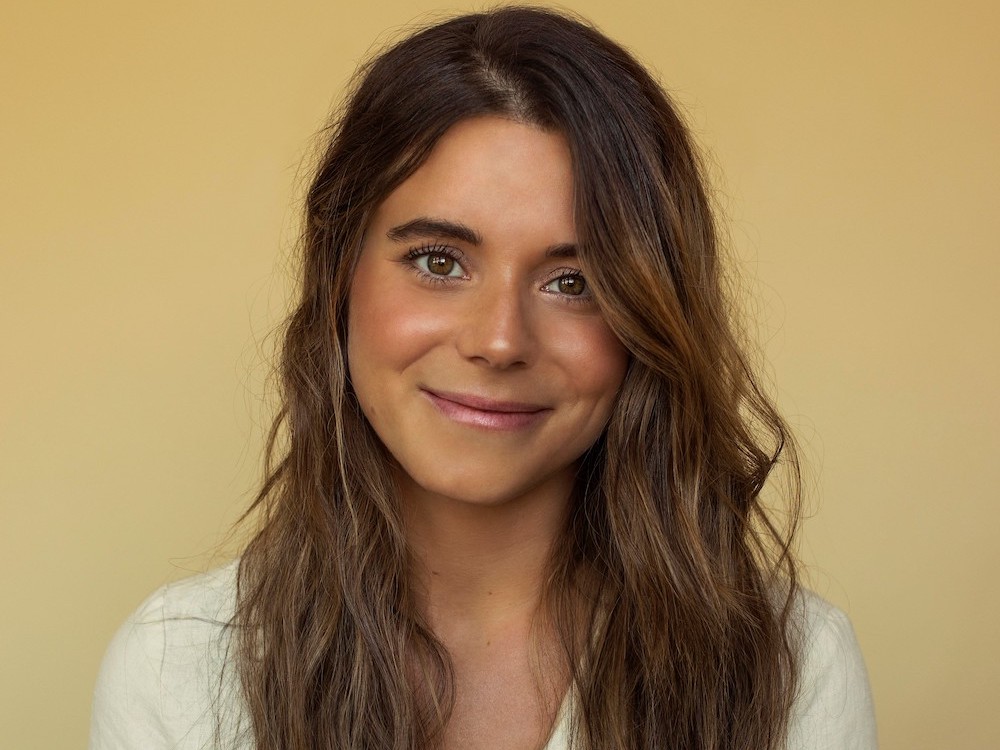 BKIND: Entrepreneur at Heart
Marilyne Bouchard's Story
Wednesday, November 30, 2022
Marilyne Bouchard wanted to design her own body products long before she made her first attempts. In 2014, she made her business endeavor official by founding BKIND. The Montreal-based company offers nail polishes and products for the face, body and hair.
All products are natural, vegan and cruelty-free. BKIND's offering allows Marilyne to put to good use the knowledge she acquired during her bachelor's degree in microbiology and her master's degree in bacteriology.
FROM HER PARENTS' BEDROOM TO 500 RETAILERS
Once she completed her master's, Marilyne worked in the pharmaceutical industry for a few years. She had to ensure that products were compliant with Health Canada standards, which proved to be very helpful when starting her business. She incorporated BKIND in 2014, but she kept a full-time job for the first two years.
The moment her apartment became too small for production, she turned her old bedroom in her childhood home into her tiny headquarters. The jars, the ingredients: everything was in there. Marilyne remembers that her parents gave her a hand to stick labels on countless jars in the beginning. She is very grateful for her family's support. At first, she did everything herself on evenings and weekends. In 2016, she quit her full-time job to focus on BKIND.
"It was stressful when I left everything. I had no salary, no stability, no insurance. But now we are a team of 18 people. It was the right choice."
Taking the leap into entrepreneurship has proven to be a success for Marilyne. In addition to being able to purchase BKIND products online, it is possible to do so in more than 500 points of sale across Canada and the United States.
KIND PRODUCTS FOR THE PLANET
Making sure that her products are environmentally friendly has been one of Marilyne's priorities since the early days of BKIND. This is why she uses many plant-based ingredients and has banned certain harmful substances once they are released into the environment. For example, plastic beads will never be found in her exfoliants, nor sulfate in her shampoos and soap bars, to prevent them from ending up in lakes and rivers.
But these efforts to take care of the planet go beyond the products themselves. Since 2020, the company has turned to Ocean Bound recycled plastic for many of its packages. Marilyne explains that this "plastic is harvested from high-risk areas, including India, South America and Asia, places where there is a lot of pollution on the beaches."
The following year, in 2021, BKIND introduced EcoCart to its online store. This new feature allows consumers to place a carbon neutral order in two ways. The first method is for people living on the island of Montreal. They can select a delivery service that is carbon neutral. The second method is for people who live further away. After completing their shopping and entering their postal code, they will be given the number of trees that will be planted to compensate for the distance covered by the delivery.
GROW AT YOUR OWN PACE
Marilyne is a proud ambassador of her products. When asked what her favorites are, she hesitates: there are too many! She admits that the shampoo bar is one of her go-tos. "Once you try it, you can't go back," she says. Its solid form makes it easy to carry and, because it's sold in bulk, it doesn't require unnecessary packaging. She also talks enthusiastically about the non-toxic nail polish and body lotion, which she uses on a daily basis.
This undeniable love for the products she creates is also reflected in Marilyne's desire for growth. She dreams of BKIND being in every hotel and of conquering new markets. However, the entrepreneur insists on the fact that she must "follow the growth as it comes." Don't rush things by trying to go too fast: this is the advice she wishes to share with people starting a business.
"To achieve organic growth, you have to focus on the goals you set for yourself, especially if you want to keep the people working for the company motivated," Marilyne added. You can't try to grow everywhere at once. Wise words from an entrepreneur whose convictions continue to amaze us.
THE COMPANY IN NUMBERS
18 employees
140 products available, including many different nail polish hues
30,000 online transactions made in 2021
17,000 square feet dedicated to the warehouse
$57,317 in donations to SOS Miss Do Little shelter in 2021
1,300 trees planted in 2021
LEARN MORE
Consultez le site Web de BKIND to learn more about its body, face and hair products made in Quebec with natural ingredients.