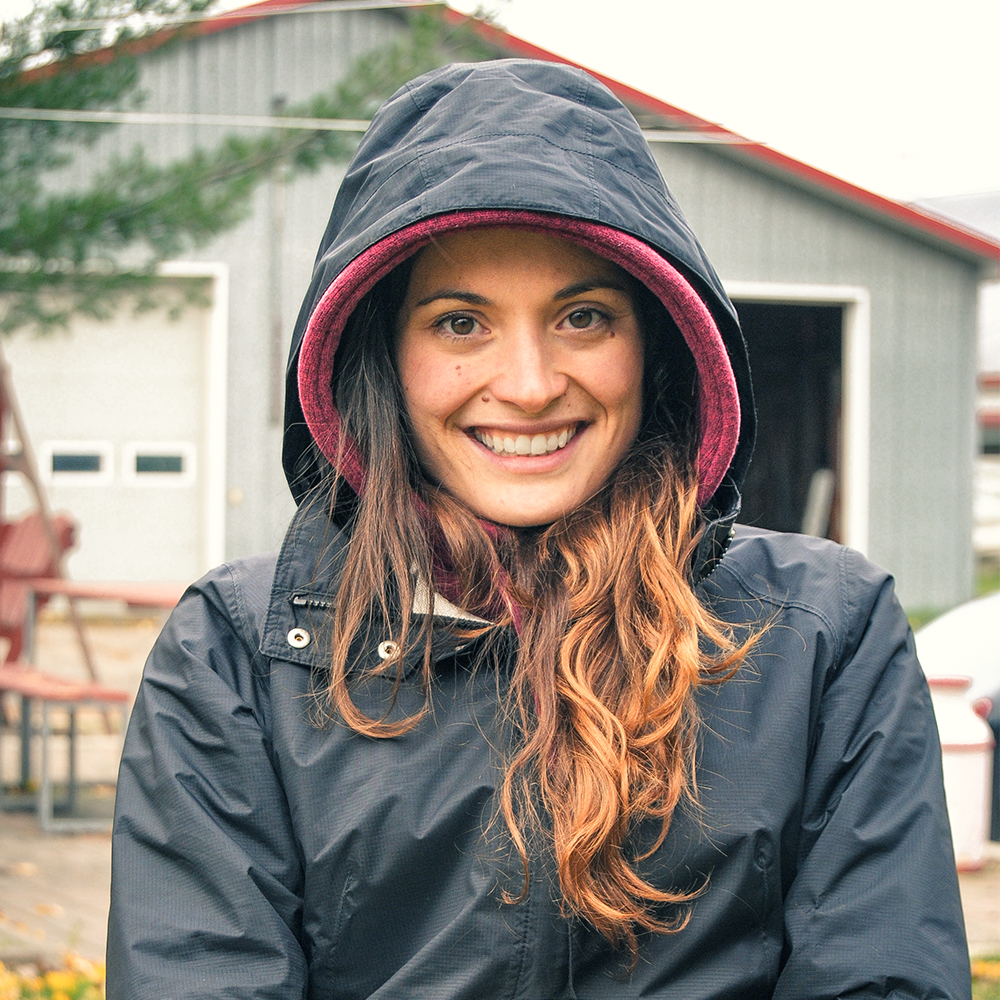 An entrepreneur committed to the territory
Marianne Mathis' Story
For Marianne Mathis, the entrepreneurial conviction is fundamentally driven by a conviction: the territory is a valuable resource. With Géo'Graph, the Trois-Rivières native decided to plan and develop a thoughtful and sustainable way for Quebec to encourage regional development.
Growing up on a dairy farm, the young girl hailing from central Quebec became acutely aware very early on of agricultural issues and the challenges involved with regional development and regional planning. You could say that it was a natural move for Marianne Mathis to found Géo'Graph, a consulting firm specializing in land use planning and geomatics, a discipline that brings together all the techniques of integration and analysis of geographic data.
An entrepreneur intent on changing the world...
Marianne Mathis thought of Géo'Graph when she was still a student. While she was studying geography as an undergraduate at Université Laval, she sought guidance from Entrepreneuriat Laval and took advantage of coaching and mentoring from SAJE.
When she founded the company with her partner in May 2012, Marianne Mathis decided to establish her company in Mauricie. The company supports and equips municipalities in their urban and rural development in order to generate regional development benefits. For Géo'Graph, there is no development without respecting or protecting the environment, without preserving the natural resources.
... facing life changes
After the first year of starting the company, Marianne Mathis became pregnant. This is what inspired her to develop measures to balance work and family in her business with the possibility of working from a satellite office.
" Becoming pregnant was not part of my business plan. So we had to reorganize ourselves to reconcile my new role as a mother with that of an entrepreneur. "
Marianne Mathis
Marianne Mathis overcame another step in her entrepreneurial endeavour, when, in 2014, her partner left the company. "It was a pivotal moment when my partner left, a huge challenge for me as a young entrepreneur, she remembers. Everything had to be reorganized, tasks had to be reviewed, and we had to surround ourselves with advisors and staff who were involved in the development of the company. It gave me the opportunity to think strategically, two years after starting the company."
The geographer then formed a multidisciplinary team and the company's reputation began to take off. "The MRCs started to know who we were, she says. We are well rooted in Mauricie-Centre-du-Quebec. By 2020, my hope is for Géo'Graph to be known throughout the province of Quebec and beyond."
Necessary mistakes
When she thinks back on her experience, Marianne Mathis recalls making a few mistakes. "As an entrepreneur, we are often on the move, stuck in the hectic day-to-day. There are times when it is better to step back from the excitement to better weigh in on decisions, including recruitment or defining business strategies. When you look to the future, you avoid wasting too much time."
Thinking about the future and all these territories to develop, Marianne smiles, knowing that it's her passion and involvement she's investing in the territory.
Géo'Graph in Numbers
5 :

Number of employees at Géo'Graph (3 full-time, 2 part-time)

3 :

Number of offices owned by the company (Trois-Rivières, Quebec, Montreal)

20 000 : kilometres covered by the Géo'Graph team in 2015, which is half of the circumference of the planet
Want to know more?
Visit the Géo'Graph website