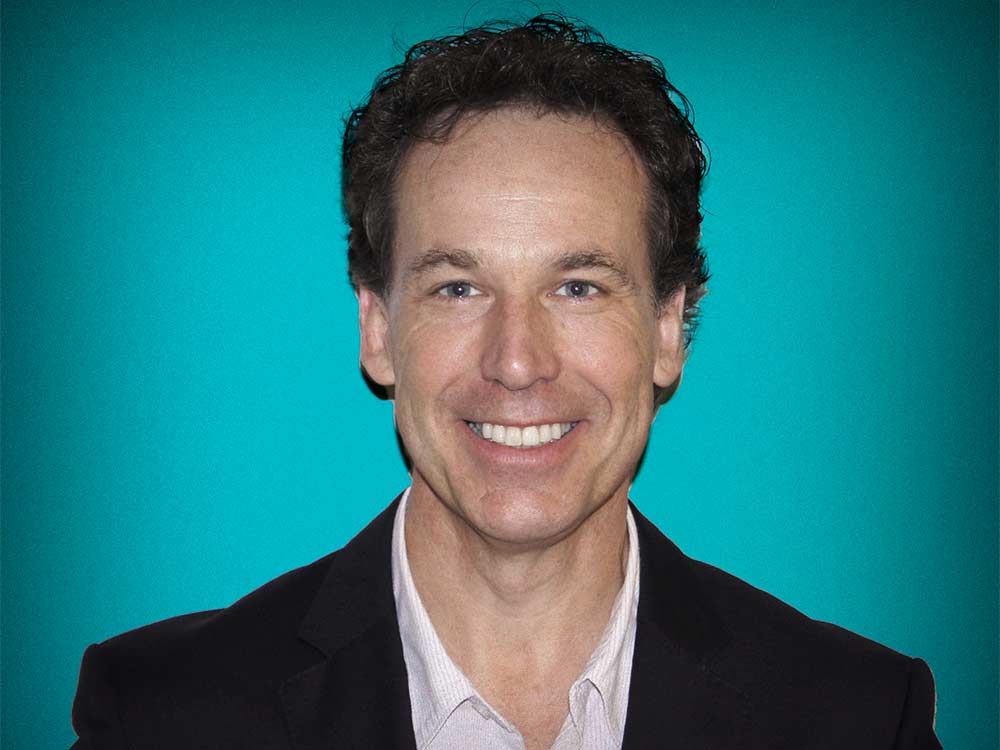 The Lion Electric Co.: Imagining tomorrow's transportation today
Marc Bédard's Story
Friday, February 23, 2018
Marc Bédard led a 3,000-employee manufacturing firm before leaving it all behind to start his own innovative business in the school bus industry.
Although he studied accounting, Marc Bédard always dreamed of becoming an entrepreneur. After observing that hockey players were not well represented, he considered for a time starting a firm of agent-negotiators. "Even at the age of 9, I was the mediator of the family," recalls the fifty-something.
But instead of diving into the world of sports, Bédard joined a large accounting firm and became an associate specializing in mergers and acquisitions. At the same time, he was a shareholder and board member of Entreprises Michel Corbeil, which manufactures school buses. "I fell in love with the opportunities offered by the school bus market," explains Bédard, who is passionate about engineering.
In 2002, he left the board of Entreprises Michel Corbeil and became the director of a large manufacturing firm. There he met a specialist in school bus fabrication who had also worked for Entreprises Michel Corbeil. Together, the pair launched The Lion Electric Co.. "We put all of our savings into this project," Bédard emphasizes. "It was really risky, but we believed in our idea!"
See also: Do you need to like taking risks to start a business? 
Betting on quality innovation
For three years, the company worked on developing its first vehicle, a particular kind of school bus: lighter and with a longer lifespan, ergonomically designed with the driver in mind, including the installation of three-point seat belts, and based on a carefully thought-out structure that allowed for lower-cost repairs. These improvements brought a breath of fresh air into a sector that had been short on innovation for far too long. "School buses hadn't evolved for at least 40 years. I didn't want to produce the same thing as other manufacturers," states Bédard.
In 2011, The Lion Electric Co.'s school bus was finally ready to hit the road and the Laurentians-based business made its first sales. The region's school bus operators, whose drivers and mechanics had participated in the company's development consultations, were among their first clients.
The bus is powered by diesel. But during the design phase, Bédard and his team also investigated hybrid motors using liquid natural gas, propane and even electricity.
"In 2010, we opted for electric motors because transportation's future is heading towards electrification."
Marc Bédard
Pioneers in electrification
After approximately five years of development and testing, the electric bus was ready and The Lion Electric Co. received its first orders for the vehicle. In the meantime, the company had extended its geographic reach by selling its buses across Canada and in the United States since 2013. This North American expansion proved to be a necessity with the advent of major competition from three multinationals, who did not hesitate to attack The Lion Electric Co.'s credibility and lower their prices in order to remain leaders in the school bus market. "It was like experiencing a tsunami," explains Bédard. "Our competitors were not ready to wage a large-scale price war. We decided to sell our products in as many places as possible." Today, those same multinationals who formerly denigrated electric vehicles are following the same path as The Lion Electric Co.. 
Determined to take electric vehicle production even further, the company is exploring niches other than the school bus market. This fall, they will launch an electric mini-bus aimed at public transit providers. They are also working on an electric truck for cities, with the first models leaving the factory in 2019.
A collective success
According to Marc Bédard, The Lion Electric Co. would have had a hard time starting up if not for its loyal clients and passionate employees. "You have to be a bit crazy to come and work for us because our work never ends," Bédard admits. But the entrepreneur also owes his success to his financial and business partners. "Partnering with the right people is vital," states the man who went through two rounds of financing to find the right investors. One of them is Alexandre Taillefer, the founder of  Téo Taxi, a taxi company with 100% electric vehicles.
"My partners and I have the same vision," says Bédard with pride. "And we can rely on our board members, who force us to question ourselves in a constructive way."
The Lion Electric Co. in Numbers
1: Number of vehicles produced per day
150: Number of electric vehicles produced in two years 
 70: Number of The Lion Electric Co. employees 
Want to learn more?
Visit The Lion Electric Co.'s website