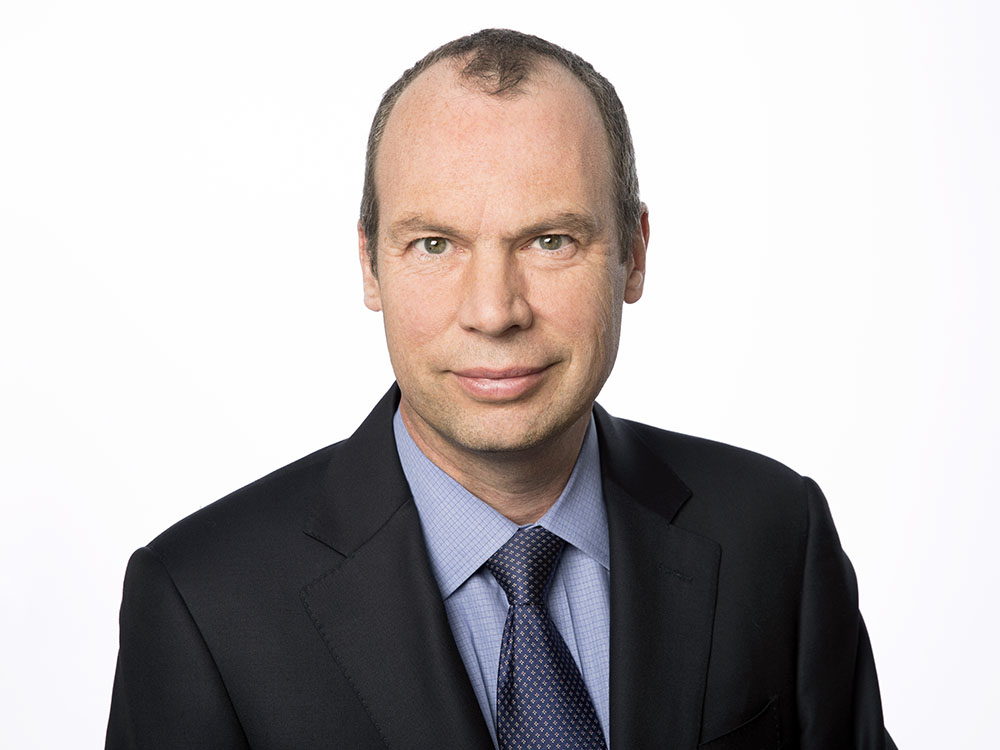 A founder with firm convictions
Marc Dutil's story
As President and CEO of Canam Group, as well as Chair of the Board and founder of École d'entrepreneurship de Beauce, Marc Dutil is a man of both action and reflection. The industry leader, teacher, mentor and entrepreneur hailing from Beauce revisits his career path and takes the time to share with us his dreams and aspirations for the future.
In the Dutil family, business leadership is passed down from father to son. Heir to a long-standing entrepreneurial tradition in Beauce, Marc Dutil heads Canam Group, a multinational, founded by his grandparents in 1960 in Saint-Gédéon-de-Beauce, and specializing in the design and manufacture of products used in the construction industry.
The challenges involved in taking over the reins
Marc joined Groupe Canam Manac Inc. in 1989 at the age of 25. Right from the very beginning, just as he was getting his bearings in one division of the company, he embarked in another direction to avoid getting too comfortable and complacent. "I learned how to constantly rebuild my environment. This nonstop instability really developed my ability to listen and adapt."
He gradually climbed his way to the top, becoming Vice-President of Groupe Canam Manac in 2001, then Executive Vice-President and Chair of the Board of Directors in 2002. He was even appointed President for 24 hours in 2003, an incident he remembers all too well. "It was too early, things were too uncertain. An executive advised me to wait. Decisions need to be made for the good of the company, not to hand out awards."
Discover also : Talk with an accomplished founder
The company underwent major problems in 2003-2004. "Those years were very hard, so I didn't spend a lot of time at home," recalls the entrepreneur. "But what was incredible was that the company's main priorities were defined during those years. In the end, as an executive, my worst years were actually my best!"
Marc Dutil eventually became President of Canam Group in 2012.
Entrepreneurship gives meaning to life
As the helm of the largest manufacturer of metal structures in North America, Marc Dutil claims to have found his direction in life through entrepreneurship. Although proud of his career path to date, he does not feel his work is over yet. He gave the company its second wind by improving its internal procedures, developing factory training, setting up his company in India, Romania and China, and by launching the Steel Plus network in 1995, one of the developments he is most proud of, which establishes links between manufacturers and suppliers.
To those who may be having doubts and who are hesitating to go into business, he reponds: "What is the worst that can happen? We live in a world that places too much importance on not having any problems. Of course entrepreneurs bring solutions, but what they first have is problems."
" Not having any problems is a nice utopian dream. But in my world, that doesn't exist. "
Marc Dutil
A committed entrepreneur
A father of five children who remains close to his native Beauce, Marc Dutil is a founder by nature. His desire is to make his life's work part the flow of history. Driven by the conviction that passing down knowledge and helping others are key elements in fueling entrepreneurial initiatives, he started École d'entrepreneurship de Beauce (EEB) in 2010. The school advocates the sharing of experience and teaches entrepreneurs how to be more efficient and accelerate the growth of their business.
"EEB is a one-of-a-kind school. It's a place that cultivates friendships and creates concrete results. The school was developed by entrepreneurs, for entrepreneurs," explains Marc. Driven by deep convictions and a contagious enthusiasm, he also contributes to his community as a speaker and mentor.
This humanistic, hyperactive entrepreneur has even found the time to read 400 books over the past ten years. What will Marc Dutil take on next?
Canam Group in Numbers:
4,500 :

Number of employees

22 :

Number of factories internationally

1.5 : Canam Group's sales revenue in billions of Canadian dollars
Want to know more?
Visit Canam Group's website