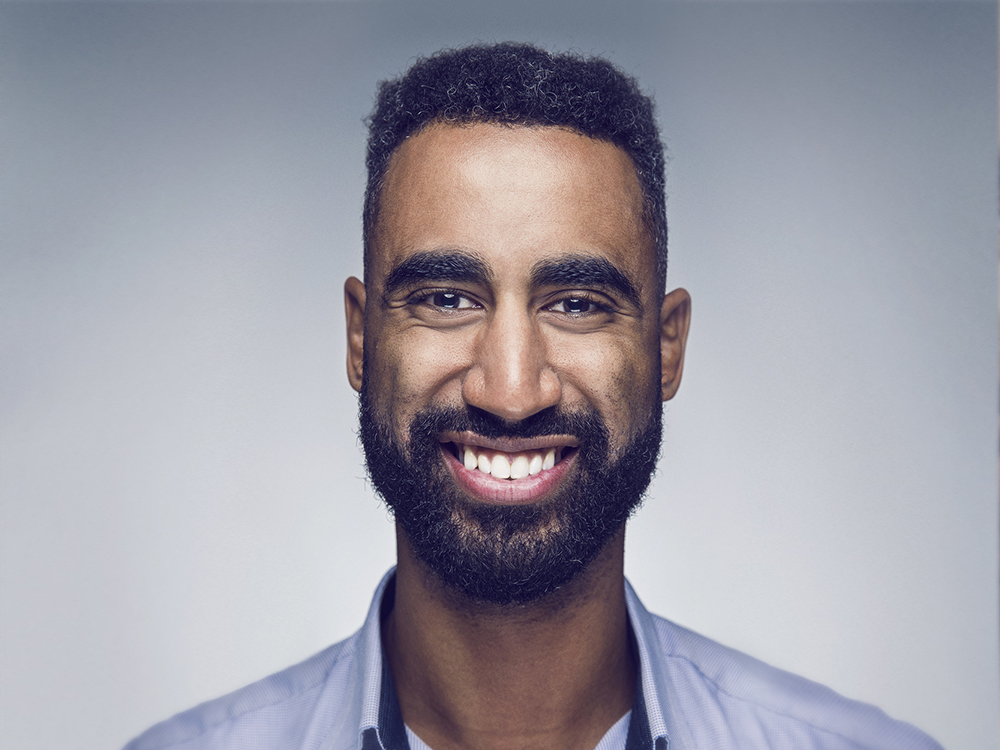 GLO: Sensible growth for the digital era
Jonathan Nicolas's Story
After a short but successful stint in the digital agency sector, Jonathan Nicolas took the plunge and opened his own digital agency based on his own very specific ethical criteria. What the entrepreneur qualifies today as a "stroke of luck" seems instead more like the logical outcome of a considered career.
After pursuing studies in administration, Jonathan Nicolas launched his professional career in the startup milieu, an environment he liked because "everything was up for grabs and it's a domain where trial-and-error is accepted." He then switched to working in agencies when he joined Substance, where he became a partner is the space of six months. In 2013, he co-founded a spin-off company, Radiane Média, with another partner from Substance. Growth was on the menu for both companies, and for their clients too, yet Nicolas didn't feel fulfilled. At that point in his mid-twenties, he decided to take a break to think things over, sold his shares and left to explore the world. 
When he returned, without having a specific direction in mind but faced with many requests for digital marketing contracts, he tried freelancing. The commissions started piling up, he hired his first employee (who was supposed to be an intern), accumulated even more commissions, hired a second employee… "And that's when I realized that I loved my work, but not the way it was practised. I had read several reports on the unhealthy work conditions in the industry and decided that if I wanted to work in it, it would be with an approach that was right for me."
The launch of GLO
In September of 2017, at the age of 27, Nicolas officially launched his digital marketing agency GLO. To mark the occasion, he published and distributed Manifesto for a New Set of Ethics in Digital Advertising, a series of ten principals denouncing the sector's lack of transparency, noted by several media outlets, including La Presse and Le Devoir.
The exercise in the establishment of the values and foundations of the new agency served as a cornerstone for the business, according to the entrepreneur, and even today works to guide the company's direction. "I still want to be an element of positive change in the industry," explains Nicolas. "And to make a real difference, I have to involve my clients, my team and the next generation of professionals. I can't control what Facebook does, so I try and focus my efforts on things where I can effect a change." To this end, GLO offers a transparent model of remuneration based on the number of hours of work, rather than the established model based on a percentage. The company also emphasizes the importance of knowledge transfer to clients and the configuration of digital tools to promote client autonomy.
The company otherwise offers the services typically provided by digital agencies by focusing on four pillars: digital advertising, web analytics, SEO and digital strategy. The company's clients range from NPOs to large corporations located throughout the province. 
Managing healthy growth
The company's only shareholder, Nicolas is often questioned about his approach to growth. After having launched GLO, the team had long constituted a group of just three people, mainly because the entrepreneur believed that growing the team would damage their relationships with clients and that keeping a small number of contracts and employees was the key to happiness. But following a stint at the École d'entrepreneurship de Beauce, he finally realized that the problem wasn't growth, but his perception of it.
"I definitely had biases related to growth and I ended up understanding that to become a healthy alternative in the industry, we needed to be available, both for clients and in terms of hiring. That growth was necessary to be able to challenge the industry and make a difference."
Jonathan Nicolas
Thereafter the team quickly expanded from three to 13, which demanded a major reorganization. The man who admits to having long had the impression that growth necessarily involved more pressure on the entrepreneur now has a more constructive approach to the issue. "Even after facing all the issues involving growth, I came to the realization that I don't believe that the best option is to always have someone else come in. Instead I try to adopt a decentralized management style where more power is designated to each member of the team. It's neither healthy nor effective for me to wear all the hats."
Applying creativity to the pandemic
While the digital marketing sector wasn't the most heavily affected by the pandemic, many of GLO's clients in the cultural and tourism industries were hit particularly hard. In order to face the situation, Nicolas established all kinds of measures to get through the first few months. Amongst them, he launched a call for projects in order to encourage employees to develop actionable ideas, to which he dedicated one work day per week. From this initial seed grew all kinds of initiatives, several of which were reused within the company. This intrapreneurial approach was such a success in his eyes that project managers were dedicated to these initiatives in order to make them a reality.
Today the entrepreneur sees the future more clearly. "Entrepreneurship is not all glamour—it also allows me to live by my ideals. It gives me a certain leeway that I really appreciate."
 
GLO in Numbers:
13: Number of employees at GLO
100 (almost): Number of GLO clients
Want to learn more?
Visit GLO's website