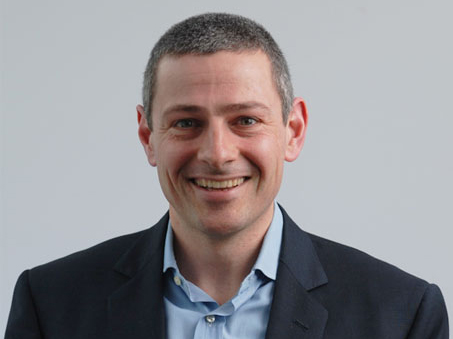 Mobeewave: Payment revolution
Benjamin du Haÿs's Story
Benjamin du Haÿs, a professional athlete and engineer by training, and his associate Maxime de Nanclas are the leaders of Mobeewave, a company that is about to completely revolutionize the field of mobile payments. 
The idea that launched their project, namely to establish a completely new credit and debit smartphone payment system, came to the pair in 2011.
"We wanted anyone in the world to be able to receive a payment by card without necessarily having to own one of these expensive terminals that were specifically created for these transactions."
Benjamin du Haÿs
 
How does it work?
You're probably thinking: "'Mobeewave,' really?" The entrepreneur laughs, explaining that they thought up the name during one particularly alcoholic evening. "We were brainstorming, and we decided to combine the idea of waves and 'mobile,' which we transformed into 'mobee.'"
Mobeewave is not itself an application; it is a technology that supports applications from other developers by using contactless functionalities offered by NFC or near-field communication (which enables the exchange of information between devices that are within 10 centimetres of each other). For example, last year National Bank launched its Easy Pay payment solution, which is enabled by Mobeewave. "Our system is certified by Visa and Mastercard. Eventually, we should see our technology get picked up by players like Kijiji, for example. Because Kijiji actually connects people who necessarily need to conclude their transaction using cash payment. So with Kijiji we could implement a scenario where the seller can see that their payment has been received via smartphone."
Establishing a brand
According to Haÿs, he and his partner were able to carve out their enviable position in the competitive high-tech industry through their creativity and perseverance. "I like to think of it as having made ourselves a little trail in the middle of a thick forest where all the tress have yet to be cleared. So it's essential that we surround ourselves with a winning team, one that's aligned with our goals and committed. Continually growing this team, which we need to rely on, is our greatest professional challenge." 
To face this challenge, the co-founders quickly worked together to define the values of their new company, summarized with the words "High Energy," "Warrior," "Extra Mile" and "Elite" (which also figure prominently on the walls of their office), and have put in place a rigorous process for selecting employees that conform to those values.
Healthy employees, healthy office
Other than his flourishing career in business, Haÿs is training in cross-country skiing  to qualify for the Peking Olympics in 2022. His consuming passion for the sport has a deep connection with his managerial approach: At Mobeewave, employees are often invited to take part in push-up sessions, stretching and even crossfit workouts with a trainer. The work environment is also equipped with ping pong tables.
"For Maxime and me, exercise goes hand-in-hand with improved energy management, better organization, improved concentration and an improved ability for decision-making. So we feel it's important that our team to be able to get the most possible benefit out of these workouts."
A real adventure
"We have no problems with employee retention because everyone has a great time at work and is there by choice. So we're in a context in which no one feels like they're working… but where, in the end, everyone works really hard, out of a sense of passion."
After a spectacular financing campaign held in 2018 which enabled them to amass no less than US$20 million (which will be used to develop new products, among other things), these trailblazers don't hesitate to admit that their goal is to conquer the world, and to do it sooner rather than later. At the same time, they intend to push current technological limits in the payment ecosystem even further… yet without losing sight of the importance of people in the process.
Mobeewave in Numbers
4: Number of years (from 2011 to 2015) the team took to develop its technology enabling the secure integration of mobile payments with smartphones
75: Total number of employees
US$20 M: Total funding raised during the series B financing round held in 2018
100 M: Total number of users the company aims to attract over the next few years
WANT TO LEARN MORE?
Visit the Mobeewave website