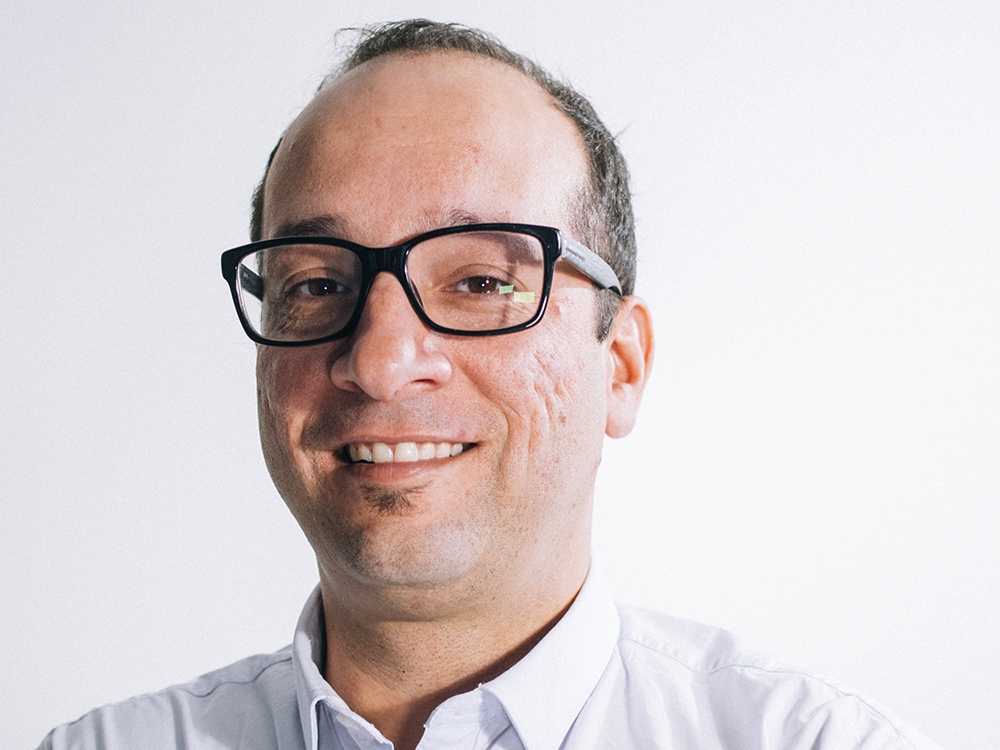 Nesto: Mortgages for a new age
Malik Yacoubi's Story
Thursday, September 5, 2019
Malik Yacoubi and his partner became interested in entrepreneurship while they were at university. Twenty years and three companies later, they've given birth to their fourth venture, Nesto. Barely a year old, the company has grown quickly—it already boasts 22 employees and around twenty partnering financial institutions.
Malik Yacoubi and his partner, Karim Benabdallah, did not wait for their university studies to end before setting up their first company, a web hosting firm. "The technology and the internet were for me the best way to get into entrepreneurship," he explains.
"We were young and we made every mistake an entrepreneur could possibly make," he adds. "We took out a loan of $100,000 thinking that was a lot, we rented an office, bought ads in the Yellow Pages… Then the tech crash hit."
So the pair sold their web hosting business to another company in order to launch Mobilito in 2004, "before even the iPhone existed or people were on their mobile phones 24/7." The new business offered a range of activities related to mobility, more specifically making brands and media companies like La Presse, Québecor and Workopolis available online.
Two years later, the two accomplices met investor Daniel Robichaud, who notably founded PasswordBox, a company successfully sold to Intel; Robichaud then ran Telnip, which specialized in online payments and later became PaymentPin. The three businessmen together created the collaborative venture Mobilito.
A first, and last, employee experience
The joint venture that combined PaymentPin and Mobilito continued operations until 2010, when Mobilito was sold to Cossette Communications. Yacoubi went with Mobilito to work as an employee for Cossette, while Benabdallah stayed with the PaymentPin team. Three years later, PaymentPin was also bought out, this time by an American company based in San Francisco.
For eight years, Yacoubi worked at Cossette—for the first two years as mobile marketing manager, then later he handled the company's entire digital portfolio at the national level. 
While there, he acquired solid experience in brand image and strategy by working with big brands like Telus, McDonald's, Aeroplan and the SAQ.
But while he did learn a lot, he stated that the job was to be his first, and last, position as an employee. "Cossette gave me a lot of flexibility, but even so, I wanted to be actually in control of my career, to create something out of nothing," he emphasizes. "Entrepreneurial life isn't for everyone, but once you've had a taste, it's like a drug: It's hard to let go."
A leopard cannot change its spots
During this period, Yacoubi and Benabdallah both wanted to create another company together, specifically in the financial technology sector. "We had been involved in financial technology before the term even existed with PaymentPin, and we knew we had enough experience to get back into it," he states, adding that Benabdallah had just completed a project setting up the technology for creating a bank based in Texas.
They approached Robichaud, who was working at the fintech incubator Diagram Ventures, a fund financed by Power Corporation. With their financing, all the conditions were ripe for the launch in May 2018 of their new company, Nesto, an online tool that enables users to quickly find a mortgage for a home.
Talent is the heart of growth
When Yacoubi thinks back on his journey since the launch of Nesto, he says he can't deny that the co-founders connected with the project played an important role in the rapid growth of the company: Chase Belair, the son of one of the first mortgage brokers in Canada, had a deep understanding of everything related to loans and mortgage brokering; Damien Charbonneau was a consultant and oversaw operations; and Benabdallah handled everything related to technology.
"For the first six months, 80 percent of my time was spent recruiting," explains the CEO. "The fact that we were financed by Diagram Ventures gave us the means to invest in people, and we had the credibility we needed to attract them in order to build the best team."
Once all their resources were in place, they started testing the market by launching the platform step by step. It was only in October 2018 that they began marketing efforts to attract customers while continuing to grow their team, which today has 22 employees.
Belair's experience also sped up the process of forming connections and partnerships with banking institutions.
"While offering the best mortgage possible to our customers is at the top of our priorities, we're aware that maintaining good relationships with lenders is also essential. That's why we worked on building those two aspects"
Malik Yacoubi
 
Nesto is now based in two markets, Quebec and Ontario, but also has a presence in British Columbia. "We still plan, however, to invest in other markets in order to serve people across Canada by the end of the year," he adds. "We already have everything in place, it's just that at the moment we've been focusing our marketing efforts in Quebec and Ontario."
The company also intends to continue to simplify the lives of homeowners by offering them other complementary services. Further hiring is also planned for the future, both in terms of technology specialists and advisors.
Nesto in Numbers
400 M: Number of mortgage opportunities
22: Number of employees
3: Current number of markets served by Nesto
WANT TO LEARN MORE?
Visit Nesto's website