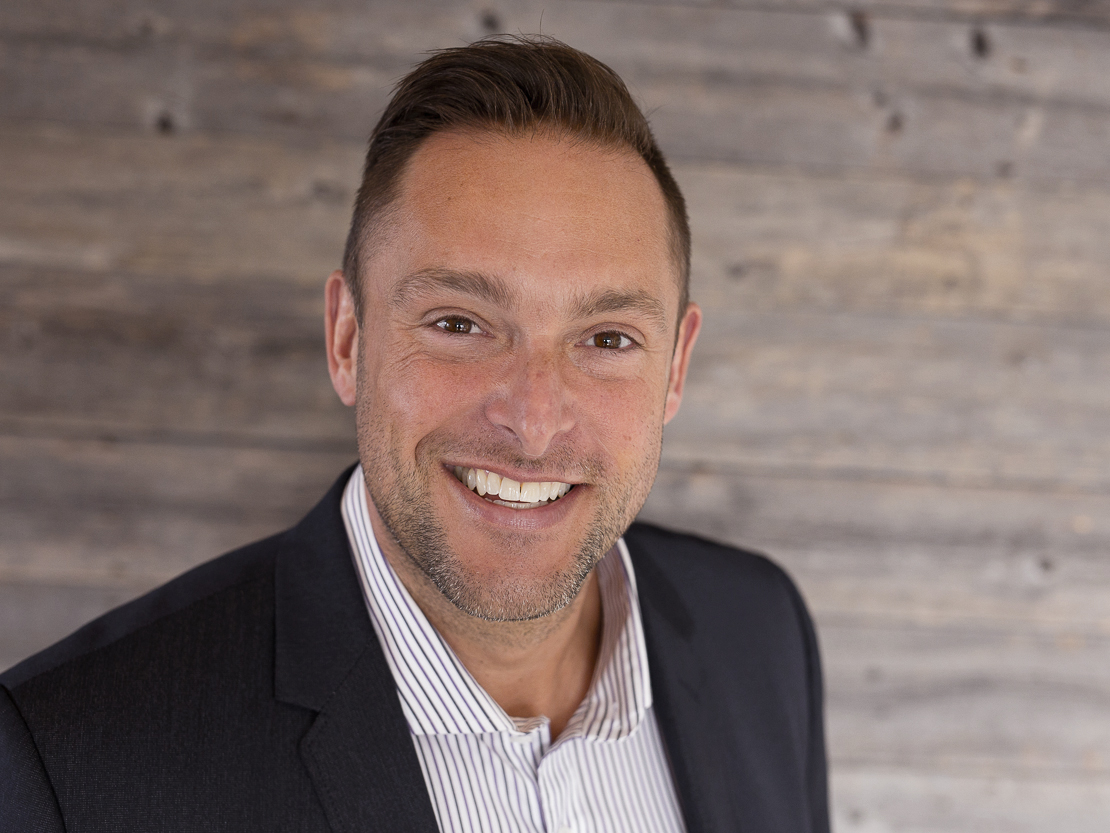 From stopping crime to providing relaxation time
Daniel Gingras's Story
This year, to mark the tenth anniversary of Nordik Spa-Nature, founder and Vice-President of Marketing Daniel Gingras discusses his company's story and its rise in the wellness and tourism industry.
Daniel Gingras recognizes willingly that he could have been a police officer for the RCMP or a criminologist. In fact, at the age of 19, he started a training process to enter the police force while at the same time obtaining a degree in criminology from the University of Ottawa and improving his English.
But during his university studies, particularly while he was working on his Bachelor of Business Administration, he fell in love with the business world.
Get to know your industry before going into business
It was the mid-90s and information technology was growing. At the same time, Daniel Gingras dedicated the first years of his career to various mandates related to consulting, marketing and creating business plans.
Throughout the course of his work, he became more familiar with the tourism industry, and his experiences enabled him to improve his knowledge and understanding of the realities specific to tourism marketing. This initial career also allowed him to gain confidence and make use of his people skills in local business communities.
At that time, Daniel Gingras would often share his outlook on business with his friend Martin Paquette. Then, in December of 2000, when Martin came home raving about a spa weekend he had had in the Laurentians, the two of them decided to take action.
"Young entrepreneurs should not underestimate the energy and time it takes. My partner and I wrote out 72 versions of our business plan."
Daniel Gingras
Financing: the cornerstone of Nordik
As fate would have it, they submitted their business plan on September 11, 2001, in the morning, for their first Nordic-inspired wellness establishment, which would open on July 1, 2005. "The process of launching a business was long and tedious," explained the entrepreneur. "My business partner Martin and I were young and our project needed $3.3 million. The bankers and investors were reticent. The financial package was key. When you go into business – a little out of passion and a lot out of naiveté – you always underestimate the time it takes."
Selecting a location for the business required a lot of thought because the location's accessibility, beauty and visibility were crucial assets for such a structure. Finally, the duo decided to establish their first Nordik Spa-Nature in Chelsea, in the Outaouais region.
Surrounding yourself with the right people is the key to success for any entrepreneur
The spa's opening in 2005 also heralded the need for the organization to structure itself internally. "It may sound cliché," says Daniel, "but when you get started, you tend to go for options that are the least expensive, mainly due to a lack of resources." But according to the Quebec entrepreneur, it is better to pay a little more for the services of qualified professionals and avoid over-expenses down the road.
After many trips abroad, especially to Germany and Switzerland, the entrepreneur and his partner fine-tuned their concept, enhancing it day after day, with no consideration for the amount of time this would take. "One thing we didn't do at the time," he says, "but that I recommend to everyone, is to get your project approved by experts. Chambers of Commerce offer very effective mentoring programs. Never hesitate to knock on all doors for help. It's always a very good idea to have your project validated by a tough audience and invite criticism before going forward and making final decisions."
Nordik Spa-Nature in numbers
2: the number of Nordik Spa-Nature facilities in Canada
315: the number of employees (240 in Chelsea, 75 in Winnipeg)
150,000 sq. ft.: the size of the Nordik Spa-Nature in Chelsea (50,000 sq. ft. indoors and a 100,000 sq. ft. exterior
240,000: the number of clients served annually (180,000 in Chelsea, 60,000 in Winnipeg)