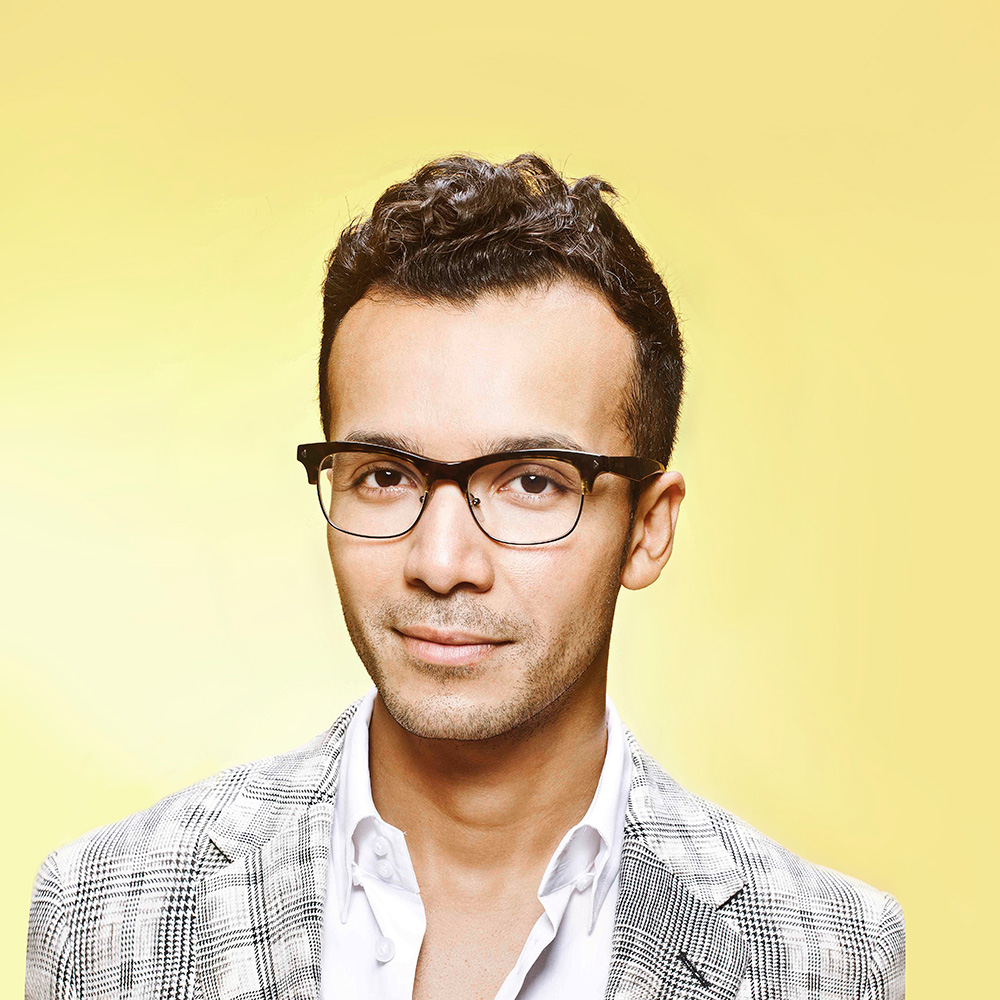 A social entrepreneur working to improve the drop-out rate
Gabriel Bran Lopez's Story
Thursday, October 8, 2015
Gabriel Bran Lopez has made dropping out of school his pet peeve. Here he explains the goal of Youth Fusion, the organization he founded.
Gabriel Bran Lopez did most of his growing up in Quebec after his parents fled the conflict in Guatemala when he was three years old. He was quickly drawn to what was diffferent or Other  and by places Elsewhere. This travel-loving humanist visited many countries, particularly in Africa, and was confronted by the often difficult social conditions seen in developing nations. He returned from his adventures with his firmly rooted convictions, cherishing the values of community and sharing.
Youth at the heart of social action
After he returned from his travels eight years ago, Mr. Lopez visited Quebec schools to share his journey to students. Himself a graduate of  Concordia University's communications program, it was through his conversations with young people that he got the idea of an organization that would encourage kids not to drop out of school. 

He decided to start knocking on as many doors as possible to put his plan into action, which is how he met the mentors who would later become his partners: Jacques Ménard of BMO, Laurent Beaudoin of Bombardier and Cathy Assayag from Concordia University decided to support his project. Mr. Lopez's enthusiasm and determination was what convinced these senior managers to support the project, and so Youth Fusion was born.

"Along with my amazing team, what we're aiming for is to engage young people in succeeding in school. We have to make them understand that it is up to them to reverse the trend and start moving forward."

A project that fits into the school system
Lopez's team hires university students to visit elementary and high schools where they coordinate and implement projects related to their area of study. These projects motivate the younger students to reach for greater personal achievement and dedicate themselves to their studies in order to succeed in school. During the school year, these university students (or recent university graduates) work with students in projects related to various domains, such as the fashion industry, environmental design, film, arts and culture, science, video games and robotics. 

A new entrepreneurship component will be launched at the start of the 2015 school year. The program will allow students to create an actual or theoretical business and to learn more about the notions related to entrepreneurship.
Social impact and inspiration
Mr. Lopez likes to keep in mind this somewhat improvised metaphor: "The social entrepreneur doesn't just provide people with fish or teach them to fish; he is there to transform and revolutionize the fishing industry as a whole."

And so Youth Fusion's objective is not simply to help young people stay in school or support teachers in the implementation of educational projects. "The objective of Youth Fusion is to change things in a broader sense. We want to revolutionize the way in which youth learn and commit themselves when they're in school."
"My experiences both here and abroad have deepened my entrepreneurial side and my interest in society. Youth Fusion lies at the centre of these two notions."
Gabriel Bran Lopez
Without partnerships, nothing can happen
Mr. Lopez notes that his idea would never have been possible without the support of key partners, and he thanks the organizations and businesses that have guided him from the start. Concordia University, Aldo, Bombardier and BMO have been valuable partners in this entrepreneur's crusade to lower the school drop-out rate.

When he thinks about the future of his organization, he would like to see his idea spread to the national level in Canada and even – why not? – to extend beyond our borders. "We want to improve our structure in order to expand. Our model is pretty simple, unique and innovative. I'm convinced it can be exported."
Youth Fusion in numbers
200: The number of people working in schools for Youth Fusion
80,000: The number of hours invested each year in the initiative by the 200 Youth Fusion ambassadors
92: The number of schools in which Youth Fusion is present 
12,000: The number of young people helped each week 
9: The number of regions in Quebec where Youth Fusion has a presence
WANT TO LEARN MORE? 
Read  Youth Fusion: Taking real steps to reverse the drop-out rate on Devenir entrepreneur
Visit Youth Fusion's website