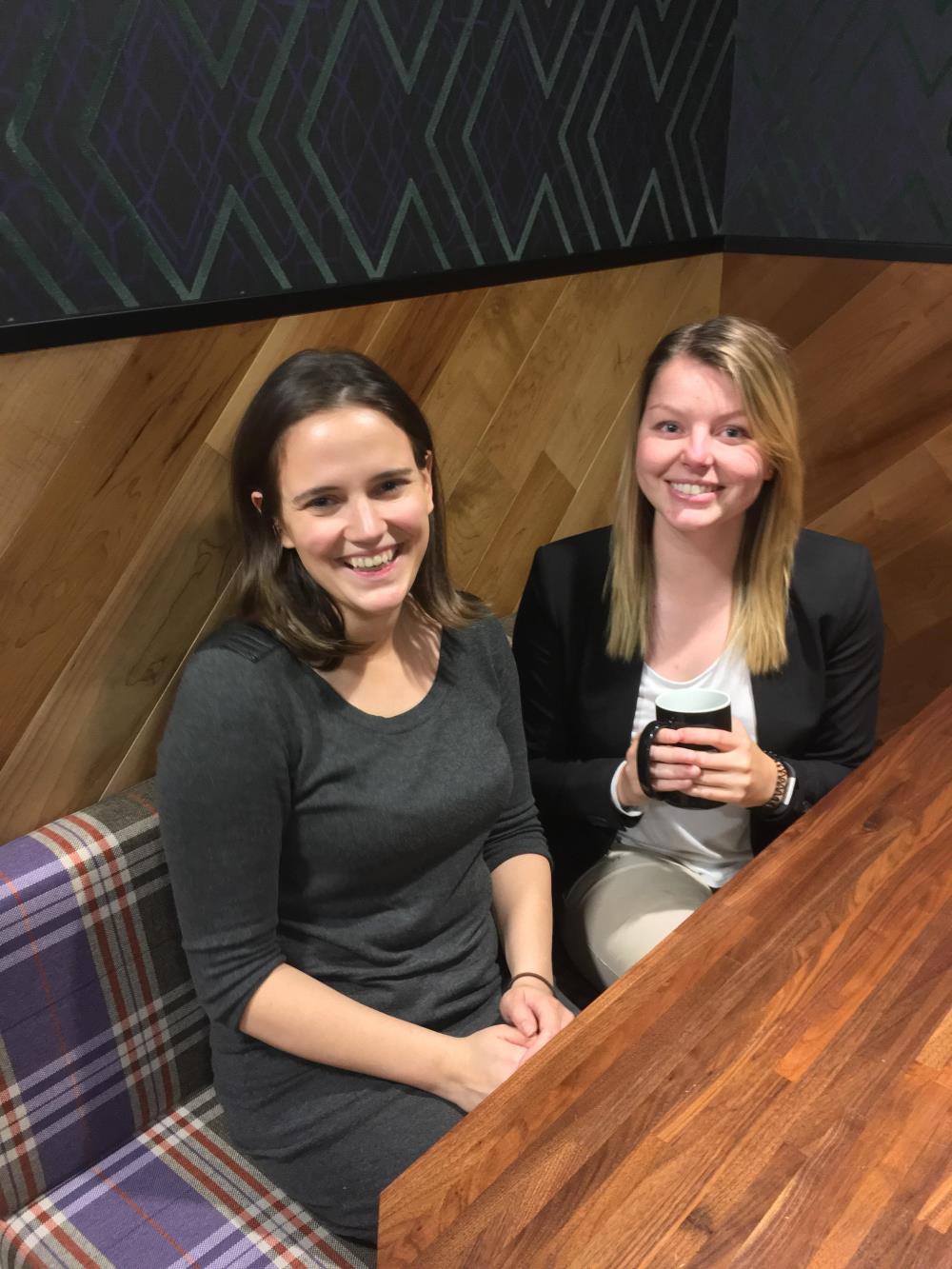 Bambou Space: Building tomorrow's organizations one idea at a time
Julie Charron-Latour's Words of Wisdom
Wednesday, November 1, 2017
Moving from academics to entrepreneurship: Julie Charron-Latour, CEO and founder of Bambou Space
How can a company innovate on a daily basis in order to improve employee workspaces and productivity and increase customer satisfaction? For our team, involving our employees was key. They are the first people in contact with our products and our clients. An involved employee will speak positively about his or her work and try to improve it and will stay longer at the company—benefits no business should do without.
I've always loved challenges. In 2013 I started a master's in industrial engineering, followed by a PhD in how to engage employees in finding and making daily improvements at work. Guided by my professor, Samuel Bassetto, we concluded that ANY employee can suggest improvements or ideas that would create positive institutional effects. This led to our first version of our technology platform being developed and tested in several organizations, ranging from hospitals to companies in the food sector in the Montreal region. 
Our innovation was in guiding on-site teams in problem resolution by using simple, visual technological tools. For a team of 50 employees, for example, the process produces up to 20 ideas every month, the benefits of which can be worth between $100 and $30,000 per idea. These benefits are often recurring and enable reductions in the loss of raw materials, delays for clients, accidents at work and more. The employees, for their part, feel that their ideas are truly valued. This is a key element in increasing the employee engagement rate within organizations. While some people propose using surveys for assessing an organization, our trademarked Bottom-Up™ solution allows employees to get involved and make concrete improvements to their work environment.
Find a mentor
Launching a start-up means tackling a project that no one has ever taken on before. Samuel and I learned a lot in our early days. Our first realization was the importance of surrounding ourselves with people who share the same vision for the company. In hindsight, we believe it's better that the overall vision and expectations are put in writing from the very beginning. That's the best time for partners to reach an agreement on key principles, like the importance of research and development and a code of ethics regarding clients and suppliers. 
Another major obstacle was finding a way to transform an academic initiative into a commercial product. At that time, when we launched our start-up, this was still unexplored territory for many universities.
After these initial challenges, finding a mentor became a top priority in order to pursue our idea. During a networking event I met Yves-Laurent Turcotte, who has 25 years of experience as a Lean consultant and works today as a mentor and angel investor. This contact allowed us to consolidate our business project and find a new partner: NSI Solution. This partner enabled us to develop a commercial version of our solution and to provide the initial investments we needed in order to launch. We reviewed our strategy together to confirm that our approach to the continuous improvement market was effective. Today, our trademarked bottom-up solution and support are seen as a breath of fresh air for existing continuous improvement processes.
Next steps
One year later, Bambou Space is proud to have many clients and partners. Even better, our company is growing and we have welcomed aboard Catherine Carignan-Turcotte as head of operations and my right-hand woman. Together we are marketing and setting up our proprietary solutions in a variety of sectors ranging from manufacturing businesses to service organizations. We are convinced that any business that doesn't improve is destined to disappear. Today, our ambition is to reinvent the processes for collecting and setting up improvements suggested by employees. 
Our team's next step will be to use artificial intelligence to better understand employees' habits within organizations, thereby simplifying the integration of processes into their daily work lives. Building on the strength of the first applications of our process, we aim to develop the market further both at home and outside Quebec.