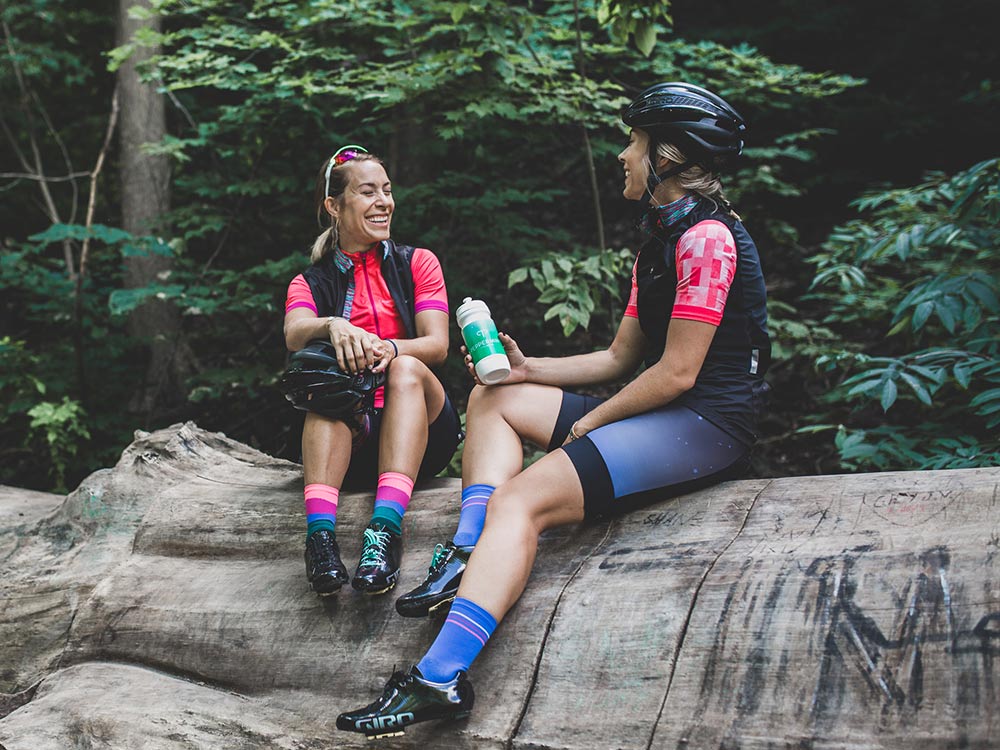 Creating your company and being right on the "X"
Michèle and Véronik Bastien's Words of Wisdom
PEPPERMINT Cycling Co. was founded in September 2015 by Michèle Bastien and Véronik Bastien two passionate cyclists who are full of life and energy. They are both known for their ability to excel.
Beyond our love for sports, we are two young businesswomen who make a good team and who both have a Bachelor's in Marketing and Finance, a Certificate in Entrepreneurship and a D.E.S.S. in Marketing Communication from HEC Montréal. Since we finished our studies, we have been active in the marketing and communications community as a consultant and brand expert and strategic alliances expert in several Montreal and Quebec agencies (lg2, BleuBlancRouge, Cossette, BCP, Gestev, etc.). It was at the age of 30 that we chose to combine our professional experiences, our respective strengths and all of our energy to build a brand that would be ours. We did it on a trip to Croatia, but it was after an analysis of the Canadian market that we started; beyond the big idea, there had to be a real business opportunity.
A combination of sport and professional leadership…all from a female perspective.
With 10 years of professional experience filled with leadership opportunities, we have chosen to focus our energy and passion on a single project, PEPPERMINT Cycling Co. PEPPERMINT is a young company founded at the end of 2015 in Montreal. Our company is committed to creating, developing and marketing women's cycling apparel and accessories according to style, performance and versatility. We wanted to use our female leadership to quickly take a position in an industry directed and operated mainly by a male force.
We were well aware that this was a great entrepreneurial dream that would be accompanied by several objectives and that would be driven by our goal to become a great brand. The challenge was large, but we were ready; our vision was founded, disruptive and shared, our professional network was strong, our offer coherent and innovative and our professional background credible. There was a real business opportunity and we had the firm intention of owning it, no matter what!
A targeted business opportunity
Contrary to what many might think, it was not our passion for cycling that led us to create this business, but rather an entrepreneurial passion to go into business where there was a need (a real "White space"): support for feminine cycling.
From the very first day, we had the will to build a reference mark that would inspire a change of behaviour. Our ultimate goal is to reinvent the feminine cycling experience through a variety of business strategies.
A committed brand that stands out for its creative and collective dimension
Since we came from an environment where creativity was valued, we had to make use of what we knew. We needed to stand out, so we chose to reinvent and innovate in a relatively "classic" industry with a new bold look. Today, we offer a range of products developed by women that are different from everything on the market: brightly coloured cycling products and original design inspired by alpine skiing, surfing and yoga ... Inspiring and coherent creations for our target group.
More than just "reinventing a product offering," we also wanted to "reinvent the cycling experience" and we did this by bringing together, mobilizing and having women live the PEPPERMINT experience. Thus, rather than moving towards a "performance" image, our attention is focused on the social and collective experience of cycling. Our partners, our ambassadors program (25 women from across Canada), our inspirational and useful content, our PEPPERMINT playlist to keep you motivated and our tools for the cycling community to get together is how we will get there.
"We intend to show off the hidden side of the bike. Cycling is more than a sport, it is a lifestyle ... it is an experience that is lived and shared."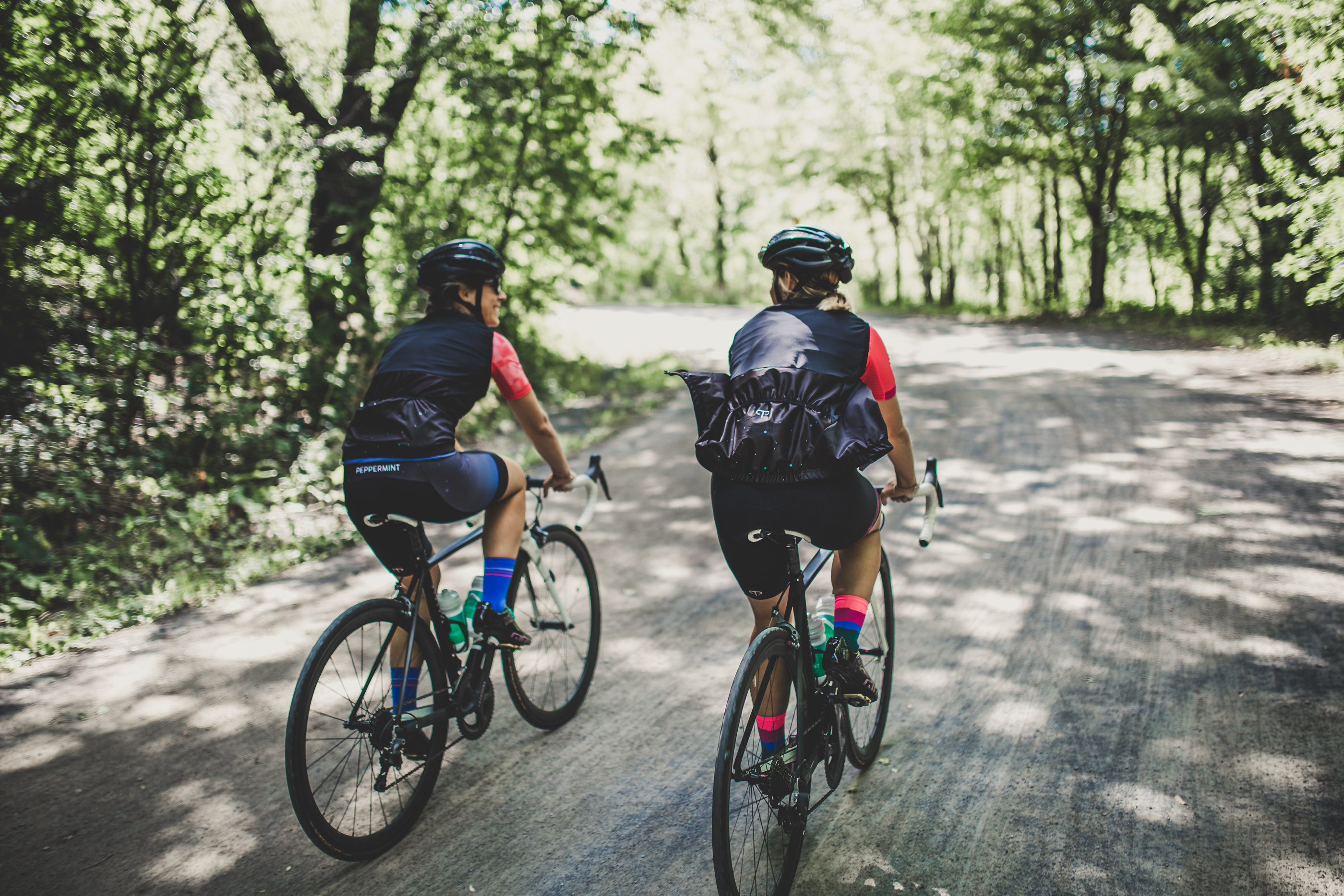 Two people get things going quicker
Our growth is a reflection of our shared common values, absolute trust and above all an extraordinary synergy; this is what pushes the company every day in a clear and planned direction. Today we are proud to say that our professional and personal leadership has allowed us to be the first in Canada to support women's cycling in an inspirational, creative and collective way.
We invite you to come and check out some of our latest creations: Website
Our little secret is that we have been able to target a business opportunity that allows us to "be on our X": the culmination of a strong mission, a coherent vocation, a relevant profession and a real passion.
Be confident, don't let distractions get to you and head for your goals. Cheers!
Véronik & Michèle Bastien