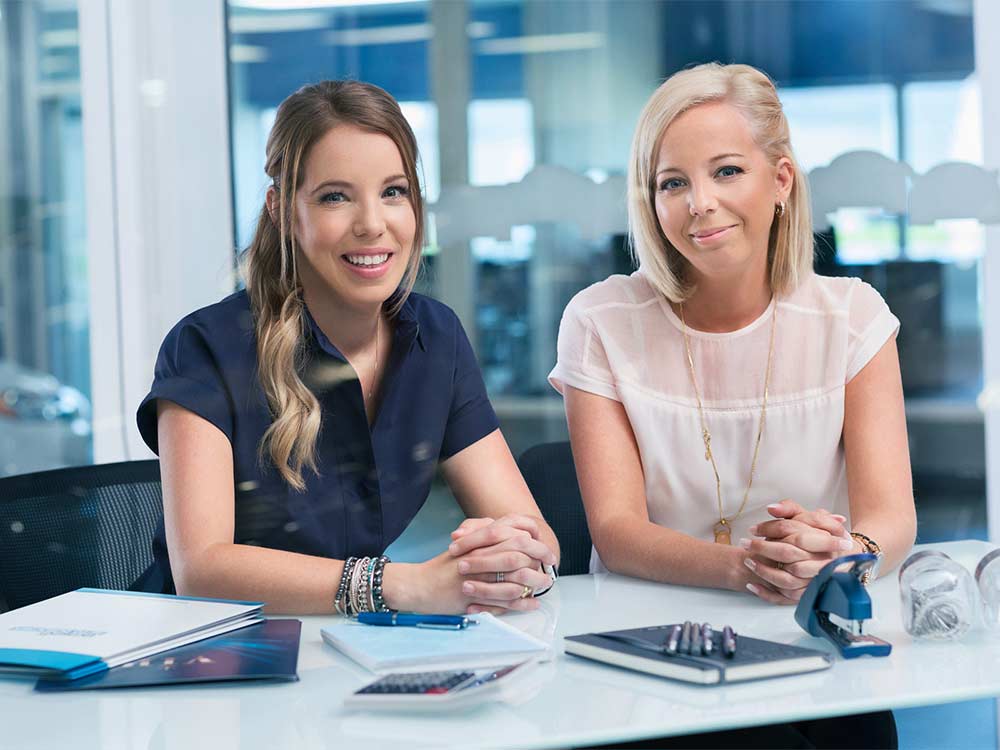 Entrepôt Auto Durocher: Being a woman in a man's world
Dominique Durocher's Words of Wisdom
Dominique Durocher and her sister, Marie-Claude, have been immersed in the world of entrepreneurship since they were children, with their grandfather founding Entrepôt Auto Durocher in 1968 and their father later taking over the business. The world of business was often the topic of discussion at home, and this greatly influenced the sisters' choice of career. Dominique discusses her career trajectory in this blog post.
My journey
My sister and I were proud to take over the family business, which is celebrating its 50th anniversary this year. To get to this point, I had to pay my dues working for the company. I started working part-time when I was 16 and I climbed the ranks from there. Since we were the boss's daughters, we really had to prove ourselves!
When I turned 18 my father started taking me to car auctions. To this day, I am one of the only women at the auctions out of around 1,200 buyers. It's a very masculine world, but I feel like they are all very protective toward me and have helped me gain confidence as I was learning the ropes. I have definitely succeeded at creating a place for myself, building credibility and becoming well-known in the field.
My interest in the business world led me to complete a degree in administration, and while I was in school I developed a solid understanding of business management. When I graduated from university I dreamt about working for a big marketing company, but I quickly realized that I could also use my talents as part of the marketing team at Entrepôt Auto Durocher. I have never regretted that decision since I made it!
My biggest career accomplishment was being part of the board of the Association des marchands de véhicules d'occasion du Québec for six years. Once again I was the only woman, not to mention being the youngest of the group. My first year in the position was difficult. It was my first experience sitting on a board of directors and I had to prove my worth yet again. I needed to demonstrate that I really knew my job, and since that was true, I was quickly accepted as part of the team and my skills were put to good use by the other board members, who were mainly very experienced men.
It's still a man's world
My biggest challenge as a businesswoman in the car sector was overcoming my image as a young girl in need of experience. Fortunately, my sister and I have been the faces of Entrepôt Auto Durocher for almost 13 years now. But at the time it was very unusual to see two women at the head of a car dealership. Since many people in the industry had known us since we were children, we needed to overcome that immature image and become established players in the field who were recognized for their understanding of the industry.
At Entrepôt Auto Durocher, we really push for equality between the sexes. When we hire people, we look for talent, not gender. Around 40 percent of our employees are women, which is unusual for the industry. They are in positions ranging from team management to more manual jobs. Some are mechanics. Our new employees often tell us that they had a lot of problems finding a job in their sector, but that they finally found their place with our company!
As a mother, I know how hard it is to balance family life and a career. That's probably why my sister and I are very sympathetic towards our employees who also are living this reality. Creating an inclusive climate for everyone is definitely one of our company's objectives.
Building a team
In light of my experience as a female leader and the evolution of my role in business and the car sector in particular, I would say that having the support of my team has greatly contributed to making me the entrepreneur I am today. They all helped me gain confidence professionally, which was an important part of achieving my objectives. I believe that self-confidence and drive are two important qualities to have if you want to be a successful entrepreneur, whether you're a man or a woman!
I must also emphasize the importance of the mentorship my father provided during my career. He always believed and had confidence in us throughout our journey. Entrepôt Auto Durocher has a lot of great projects coming up in the future, and we want to take them on in our own way, with our own particular strengths and talents.
Marie-Claude and I are proud to be able to show other women that starting a business in a male-dominated sector is doable. Our family business is not just proud of our success, but also of our leadership in including talented women in an industry that is still mostly a man's world!