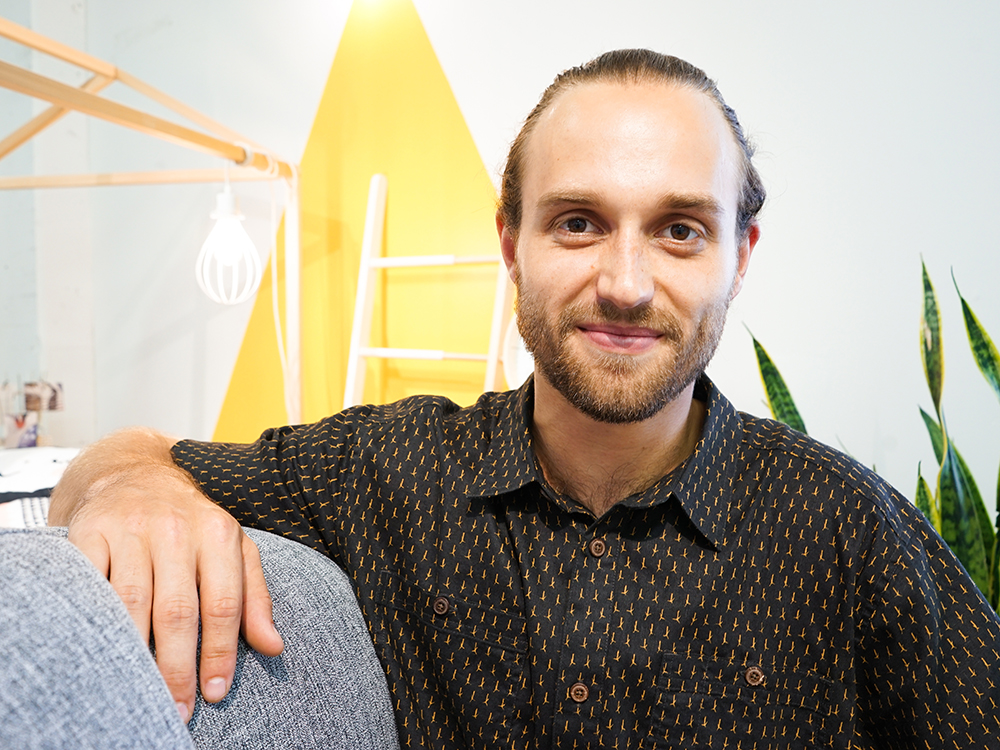 M2GO: Tech for decor
Vincent Gagnon's Words of Wisdom
Vincent Gagnon and his team founded M2GO in 2015 in order to introduce Canadian consumers to affordable decor. Gone are the days of shifty salesmen in brown neckties... M2GO's goal is to offer an easy, personalized shopping experience while keeping prices reasonable.
All in the family
After completing my studies in entrepreneurship and computer science at Bishop's University, I was sure that I would start a business in the technology sector. It always makes me laugh when I realize that after initially refusing to follow in my father's and grandfather's footsteps, who were respectively a retailer and a producer of furniture in Quebec, I now find myself heading a company in the same industry. Although actually it was the irritating aspects of the business that finally pushed me to start the company. Getting a front-row seat on my family's businesses as a child allowed me to realize that furniture retailers needed to make major changes in their ways of doing business in order to respond to the needs of today's consumers. I had to recognize that being an entrepreneur means, above all, being able to recognize your own strengths. In this I had an unrivalled advantage: I had one foot in an industry that is otherwise filled with barriers to entry. But I hadn't won the game yet. Was it possible, I wondered, to make the experience of buying furniture as sexy as the experience  offered by fashion and tech retailers? No more salespeople on commission, substandard customer service and interminable delivery delays—I believed the traditional business model clearly needed a review.
Local pride
While revisiting a Canadian furniture-making plant I realized all the potential of this  industry.  That same week, I had read that Quebecers spend over $6 billion online annually and over 60% of this revenue disappears abroad. So I told myself that if people weren't buying from local retailers, it was because we had fallen seriously behind our international competitors. I was surprised and thrilled to see that we had local furniture makers who had made the leap into production 3.0 (and even 4.0), yet they hadn't been able to find a retail partner in Quebec. In fact, most of their customers were American. At that moment I understood there was an business opportunity in this market.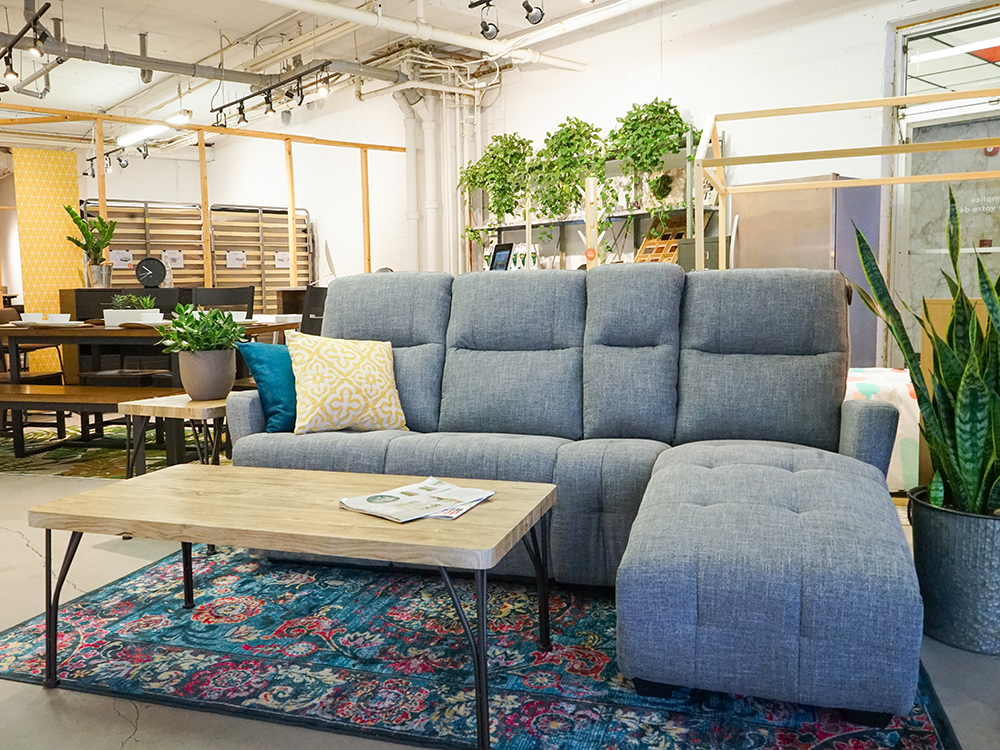 Getting started
Armed with small investments made by the bank, Futurpreneur Canada and my friends, I finally took the plunge! Three months later, we had agreements with five providers, two employees, a small location in Mile End in Montreal and a DIY transactional website. The business model was simple: to offer affordable furniture on the site without maintaining an inventory. Every order would be sent electronically to our providers, who would send the merchandise to consumers in less than a week, directly from their warehouses. 
Starting a business comes with a few challenges, and I have to admit that it's hard to know what to prioritize when everything needs attention. Honestly, I have to thank my mentor Paul Ross, the co-founder of Reptile, for listening and believing in me—without him I couldn't have gotten through the first few months. It quickly became obvious that despite a notable increase in our sales, a review of our positioning and complete revamp of our platform would be essential to support future growth.
Uniting people and technology
Three years later, our business model is founded on a solid positioning that is different from that of our competitors: We are a partner in affordable decor. Buying furniture might seem ordinary, but it's a transitional moment in people's lives. We usually need new furniture, mattresses or accessories after a move, renovations, a separation or the arrival of a new member of the family. What could be better than having a partner like M2GO  to ensure a perfect purchasing experience? We are also working on a project that uses artificial intelligence that should see the light of day in the fall of 2018. The idea is to be able to offer a personalized suggestion service using complex criteria obtained from each customer. 
"We obviously have a lot of belief in new technologies, but we are still convinced that human contact is essential, which is why we have a physical point of service in addition to our online store. We want to be able to get out and meet our customers to help them choose their furniture, whether that's by offering design advice, providing colour or material samples  or presenting our display models."
Vincent Gagnon
Retail is part of our everyday experience and we are currently witnessing a period of major change.  Independent retailers are shutting their doors before our very eyes while huge automated behemoths are benefiting from their closure... Or could they have it all wrong? I think we have a lot to learn from traditional businesses—there's no point in reinventing the wheel. In my opinion, success lies in integrating technology into what is essentially a human world—that's  how we'll build tomorrow's business.
M2GO in Numbers:
4,000 products created by Canadian manufacturers
50% of products are made in Canada
4.7/5 average customer rating