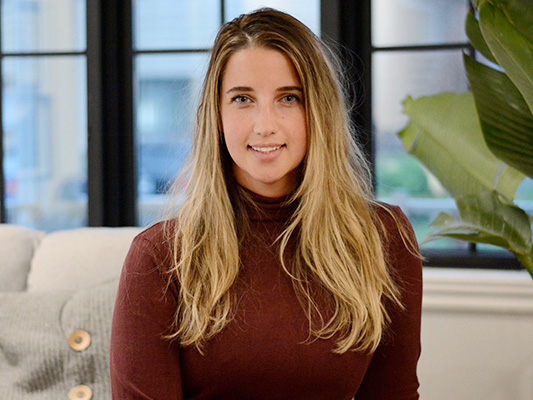 Woodstock & Cie: Inspiring change
Words of Wisdom from Catherine Tapin
Woodstock & Cie. is an online business making and selling solid wood furniture that is partly made to measure and fully made in Quebec. Co-founder Catherine Tapin's mission is to get rid of all the intermediaries between the manufacturer and the consumer in order to offer superior quality, modern furniture made from solid wood at reasonable prices, while also inspiring people to adopt more responsible consumer behaviours and respect the environment.
Who can be an entrepreneur?
If you had met me last year at around this time and told me that next year I would co-found my own company with my boyfriend, I probably never would have believed it. Even worse, if you had told me that I would be heading my own furniture-making company, I probably would have laughed!
I don't believe that there is a typical entrepreneur profile and that I'm the perfect example of it. Between secondary school and my master's, I probably changed my mind about my career around twenty times and, believe me, becoming an entrepreneur never crossed my mind. I was far from having the entrepreneurial spirit you hear about so much—in fact I was really the opposite: introverted, gentle, rational and practical.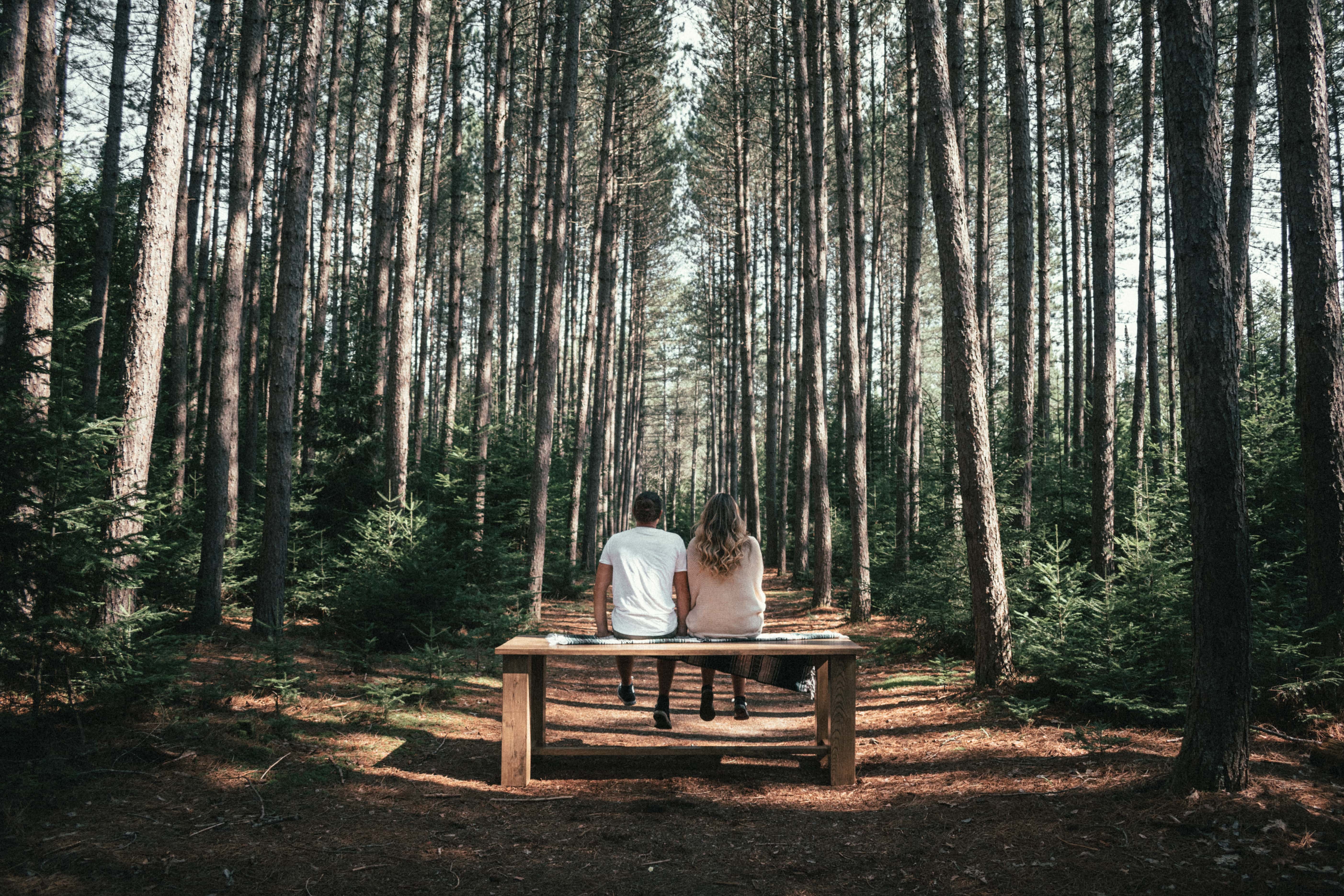 So how did I get here?
It was the summer of 2017, and my boyfriend Philippe had been talking about his big business idea for a few weeks, or maybe it was even a few months. We would spend days chatting and brainstorming ideas and I was happy to be able to help him as he tried to achieve his dream. And then one day he popped the big question... No not that question, not marriage, but almost! He suggested I join him on his business adventure as an associate and co-founder. He wanted his dream to become our dream, and for us to share it equally! His proposal: We should quit our jobs and invest ourselves 100 percent in the business we were building. It only took a couple days of thinking before I followed my instincts, told him "yes," handed in my resignation to my employer and took the big leap, together!
Although my parents are the most understanding and encouraging people in the world, they were a bit tight-lipped when I told them I quit my job and was starting a business (and with good reason). But that day, I felt like everything had clicked into place! It's what they call intuition. I believe that to be happy in life, you have to know how to discover the opportunities that will enable you to fully realize your ambitions. And to do this, you first have to be in tune with yourself and understand when things really resonate with you in order to find a project that's in complete harmony with your values.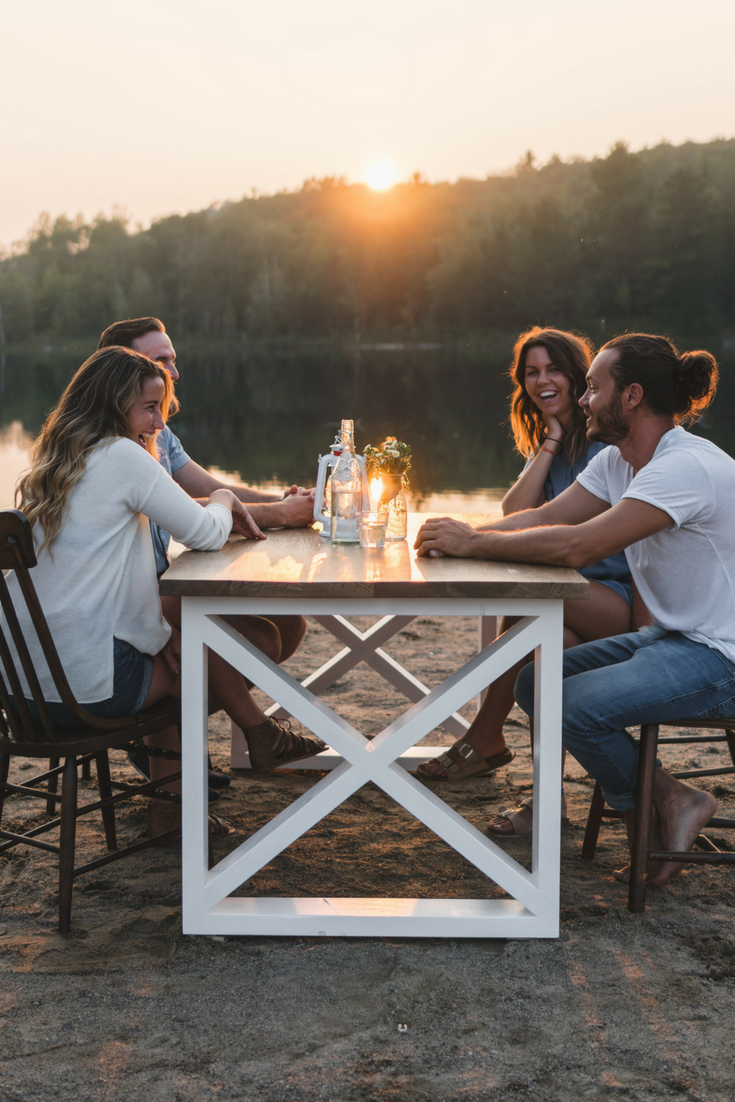 Why did I become an entrepreneur?
For my part, what appealed to me right away about building our own company was the possibility of incorporating into it as much authenticity as possible. What's interesting about building a company is constructing it according to your values—a company tailored to us, a project that would allow us to bring out the best in ourselves in order to give back to other people.
It was like I had found what I'd been looking for my whole life!
Our basic idea was to make furniture, yes, but in reality we wanted to do a lot more than that. The ultimate goal was to create a company with a philosophy that measured up to our ambitions, something refreshing and new, something different—in short, a company that would do good!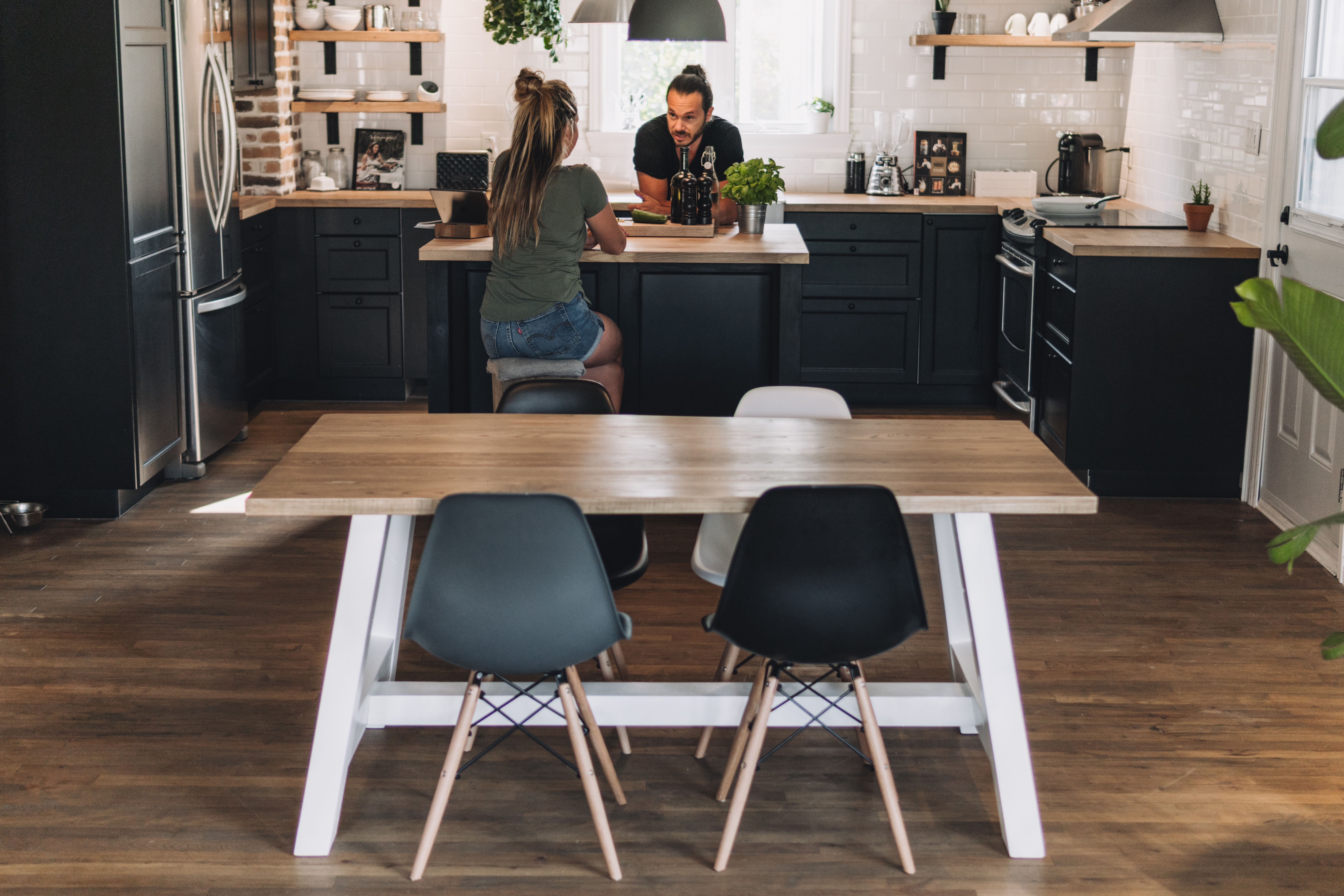 Doing things differently to inspire change
So we founded Woodstock & Cie with the goal of inspiring change. We didn't want to do what other people were doing, but instead to do the opposite!
1. Create a brand
We started to develop our business project by creating a strong brand that had a soul and inspiring values, because we believed that from that beginning everything else would naturally fall into place! So we had fun creating this whole universe around our brand, which would allow us to be 100 percent authentic in everything we did. By relying on values like respect, authenticity, fellowship and the importance of the environment, we ensured we would be able to fulfill our mission of inspiring change.
2. Revise your business plan
Next we took a look at the business model traditionally used in the furniture industry. Currently, many intermediaries are involved in the supply chain, which means that in the end the price paid by consumers for a piece of furniture is way too high. We decided to reverse the traditional business model by cutting out the intermediaries between the manufacturer (us) and the customer. This allowed us to remain completely independent in terms of setting prices and ensuring that they are reasonable. Our furniture is never sold at a discount, because our prices are well founded from the start. Discounts encourage purchases, but we believe instead in responsible, thoughtful shopping!
3. Get involved in the community
Finally, because we both take the health of the planet to heart and are very conscious of our environmental impact, we are trying to reduce our carbon footprint as much as possible. In particular, we're committed to planting five trees for every piece of furniture sold, as well as stocking only indigenous wood species (meaning types of wood that grow in the same place they are sold), like maple, walnut, ash and oak. By reducing the amount of transportation needed for our raw materials, we greatly reduce our environmental impact. 
As a company, we have a louder voice than a single individual. I personally believe its fundamental to take our social role seriously and invest ourselves completely in being a source of change in our community. I have always been a very optimistic person and I would love to be able to change the world someday, or at least influence it, even if that means just encouraging a few individuals to develop their social conscience. In my opinion, the best way to achieve that is to set an example, and that's what we're trying to do, day after day.
Giving your personal best inspires change!