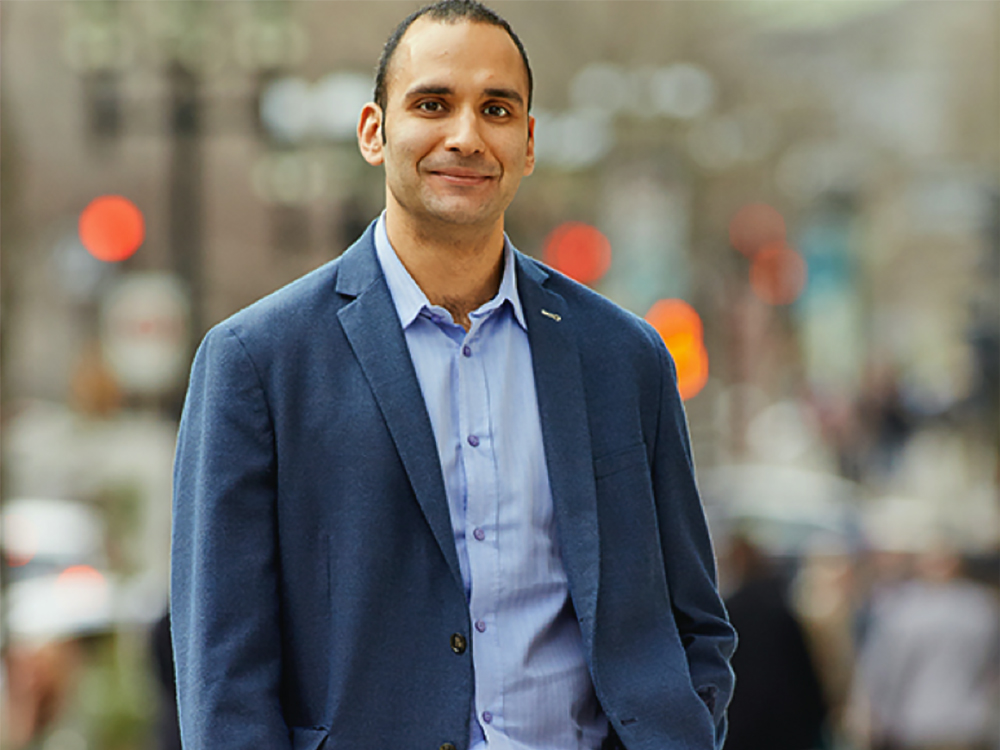 Quitting your job to start a business: 5 key tips
Nectarios Economakis's Words of Wisdom
I had a dream job – I was the account director of Google Montreal - and yet I left everything to launch my startup. A crazy gamble to some and incredibly courageous to others. Why and how do you leave a dream job in order to venture out into the uncharted territory of entrepreneurship? It's been over two years since I left Google to create PNR, a management-consulting firm that relies on the start up agility model and applies it to large organizations.
Though the entrepreneurial journey can sometimes be destabilizing and intense, I have never regretted my decision. This has been the most exciting professional adventure I have ever had. There is no point in sugar coating the facts, starting your own business and leaving a "safe" job involves some preparation and forethought. So, here are some tips that will help make the transition as smooth as possible:
1. Test your project before you leave
Don't be hasty but make sure to talk about your project to the people that surround you. There is no reason to quit your job in a hurry. Start by working on your project in your spare time until you have enough clients and income to devote yourself to it on a full-time basis. Some are reluctant to share their project for fear of having their ideas "stolen". You need to do the opposite. Share it with anyone who will listen, experts, potential prospects to see how your idea is received and if it is understood.
2. Forget plan B
When I made the decision to leave Google, I sent a video to my future partners. It was the story of a Spanish conquistador who came to face the undefeated Aztec empire. When he arrived in South America, he ordered his soldiers to burn the boats. The only way his army was going to win was to convince them that there was no turning back. In my case, when I announced my resignation and Google guaranteed my job would be safe if my project did not work within 6 months, I simply refused. It is necessary to have your back against the wall if you want to get the best out of yourself. Having a B plan does not help with entrepreneurial determination.
3. Partner up 
It is sometimes tempting to want to do everything yourself, to control everything in order to ensure that your business runs smoothly. However, having partners allows you to multiply key skills. Of course, differences of opinion are to be expected, but they can be positive and strengthen your business in the long run. What is essential is to have the same vision for the company and to define the degree of commitment in time and investment for each player.
4. Build on a strategic planning base
I'm sure most people will use the "business model canvas", "product / market fit" model to help them plan and build their start-up. A model that is often underutilized is the good old strategic planning model. It really helped us establish our plan and meet our most important objectives during PNR's development. 
5. Stay agile
Take it from me; you cannot pursue an idea that doesn't work. It is necessary to know how to adapt your offering to meet your first customers' expectations. Change direction if necessary. An entrepreneur must have certainties, overcome obstacles but also needs to understand when something is wrong. Paradoxical you say? Not really, don't confuse persistence with stubbornness.

Of course, the path will be strewn with obstacles; there will be a drop in income, working long nights and uncertain returns. But believe in your project, do not give up and when success comes; honour and recognition will be there to meet you. So, ready to get started?