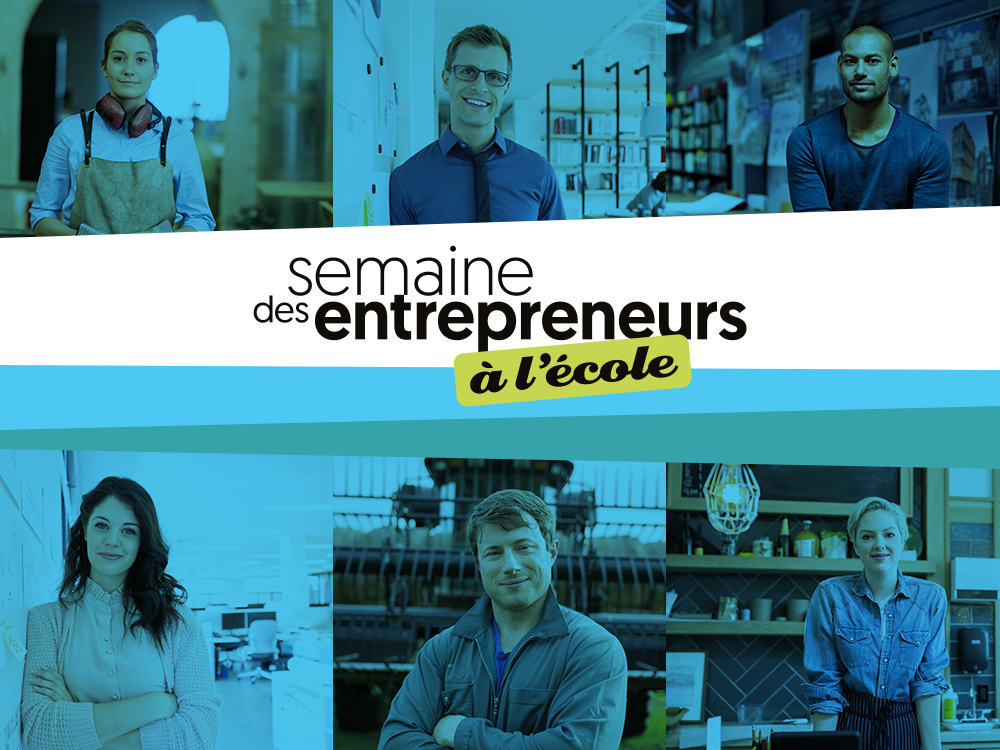 Semaine des entrepreneurs à l'école
The second edition
Tuesday, September 18, 2018
The third edition of Semaine des entrepreneurs à l'école will take place from November 12 to November 23, 2018. Launched by Défi OSEntreprendre and Entreprendre c'est apprendre, this initiative aims to introduce entrepreneurship to secondary students across Quebec.
Entrepreneurs will be visiting classrooms of thousand of students in elementary school through university as part of the Semaine des entrepreneurs à l'école. The program consisted of a vast array of free conferences in Québec's schools, led on a volunteer basis by hundreds of enthusiastic entrepreneurs. An activity which taps in to National Entrepreneurship Day and Global Entrepreneurship Week. Reserve a conference or indicate your interest as an entrepreneur by October 22, 2018!
Enriching encounters
Entrepreneur Maryline Lambelin, a partner in ADZIF, has participated in this event. What motivated her to register? "I was happy to stop running around and take some time to tell my story to young people, to make them think about who they are, what their strengths are and how important school is," she explains.
Discover also: Dominic Gagnon: a mentor for young people 
Philippe Le Roux, president of Certimail in Montreal, was also a participant in the first edition and emphasizes that the program is a "great, pertinent initiative" that brings students and local entrepreneurs into contact.

A Montreal teacher also found the program to be enriching. "At Collège Sainte-Anne, we were happy to take part in this new initiative because we believe that entrepreneurship allows students to develop skills they will find useful in many aspects of their life. Encountering entrepreneurs in the classroom may motivate them to pursue their own original, ambitious projects within their community," explains Xavier Rochon, who teaches economics and introductory entrepreneurship at Collège Sainte-Anne.


We invite you to register for the program or learn more about it by visiting the Semaine des entrepreneurs à l'école website.