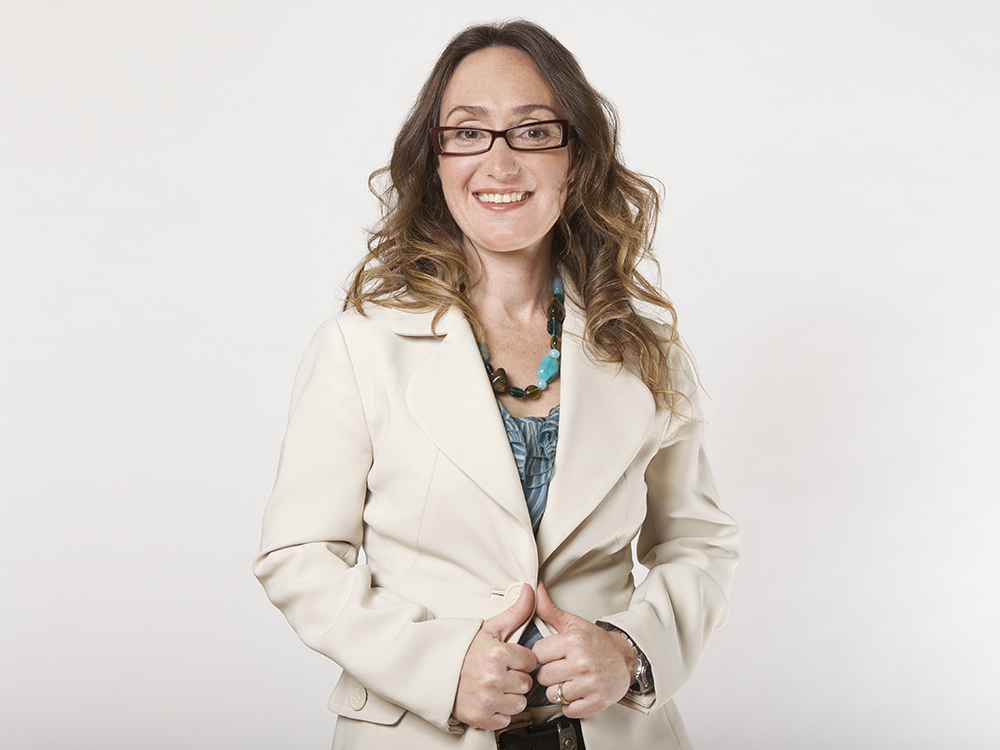 Female Entrepreneurs and International Women's Day
Pascale Pageau's Words of Wisdom
What does International Women's Day mean in 2016?
As a mother of four children between the ages of 5 and 12 years old, and having been a lawyer for 17 years and an entrepreneur for 10 years, I celebrate this day for myself by thanking the pioneering women who paved the way and allowed us to follow our passions in so many spheres of our lives. For me, this day is for celebrating our right to choose to have it all, and be everything we want to be, all at once.
But beyond the celebrations, how can we, in 2016, honour our foremothers by doing even more to support women's entrepreneurship in Quebec? How can we encourage others to aim even higher, to go even further?
Discover also: Reinventing the law firm
A CHALLENGE FOR OURSELVES
I would like us all to set a challenge for ourselves. Why not aim to make Quebec an international example of what success looks like for female entrepreneurs by doing specific things every day to generate change?
CONCRETE IDEAS
Here are some things you can do regularly:
- As a consumer, identify and encourage Quebec businesses owned by female entrepreneurs when we make our purchases and look for services

- As part of a company, identify and consider using products from women-owned Quebec businesses, as well as service providers and business partners that represent women-owned Quebec businesses

- As an investor in start-up companies, invest in more women's start-ups and give them our financial support as well as our advice

- As an investor in growing companies, invest more in women-owned Quebec businesses to enable them to move from being microbusinesses to becoming flagship industries, and also so that they remain Quebec-owned

- As a citizen, cultivate the desire for entrepreneurship and economic success at a young age in our children, grandchildren, nieces, students, etc.

- As a citizen, whether it is with others or for ourselves, eliminate the taboo associated with wealth. Replace that discomfort with a sense of pride, both at an individual and societal level.

- As a woman who cherishes the desire to become an entrepreneur, we must believe in ourselves, push ourselves further and just go for it. Entrepreneurship is certainly full of challenges, but it also develops a sense of accomplishment that is so strong that it overcomes these challenges. The rewards of entrepreneurship are often much more attainable than they appear at first.

- As volunteers, philanthropists and business people, invest our time, knowledge and donations in organizations and networks dedicated to the success of female entrepreneurs

-As female entrepreneurs:

Never give up. Never cease to see higher and further, to work hard for ourselves and for our companies. Focus on growth and success.
We must force ourselves to replace any sense of discouragement and feelings of being an imposter with confidence, hope and pride

 

-As a woman (and also for any men reading this), provide validation, support and assistance to women who have taken up the challenge of becoming an entrepreneur and who continue to face it every day
Happy International Women's Day!
When we have accomplished this challenge and achieved results beyond equality, the next question will be: When, gentlemen, is your international day?
— Pascale Pageau, President and Founder of Delegatus legal services and speaker
Want to learn more?
Visit the Delegatus website