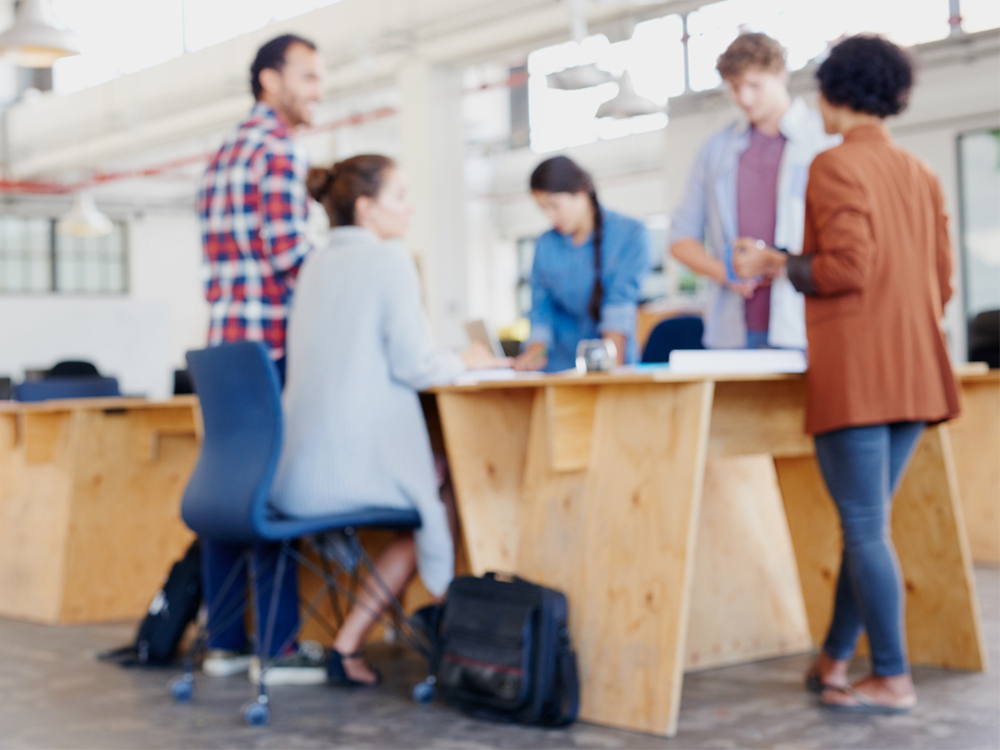 B Corporation certification: Responsible entrepreneurship Horizons
Horizons
Friday, September 30, 2016
More than 1,800 companies around the world have received B Corp certification, a standard that is quietly gaining in popularity in Quebec. Conceived in the U.S., the independent certification is awarded to companies that respect a range of environmental and social values.
B Corp certification is convincing more and more major players, from Patagonia to Etsy, and Quebec businesses like Baleco and abitibi & co, to support to its protocols. What can you expect from this certification? How do you obtain it? Will it become a trend with the new generation of entrepreneurs? Devenir Entrepreneur takes a closer look at a phenomenon that is gaining ground in the province.
A laborious certification process
To receive B Corp certification, a company must submit an online evaluation and obtain a minimum score with regard to its social and environmental impact. To this end, company managers complete a comprehensive questionnaire that explores various domains within the company (human resources, transparency, social responsibility, environmental impact, etc.). As far as obtaining ISO or Fairtrade certification is concerned, certain criteria must be satisfied (more than 80 out of a total of 200) in order to obtain B Corp's stamp of approval.
For Marie-Josée Richer, the co-founder of Prana, the process took two months, but allowed her to consider important questions concerning her business's values. "Everything is analyzed: your consumers, business partners, employees, producers and suppliers. The company's complete production chain is evaluated. As a result, important questions can be asked and real value can be created. After all, people go into business in order to effect real change in the world," states Richer.
If the business receives the minimum score needed after having responded to all 200 questions, it receives B Corp certification, issued by B Lab Canada, and agrees to respect its requirements. The cost of participating in the program varies depending on the company's revenue.
Discover also : A new label that solves the problem of food waste
The certification rewards companies that combine business success with social responsibility. Its goal is to encourage businesses to have a positive effect on society while still being financially viable. Companies must have an approach to business that unites financial and social sustainability.
"The new generation wants to be motivated by a social mission that goes hand in hand with business profitability."
Marie-Josée Richer
With B Corp certification, companies evolve in harmony with their communities, always leaving things in a better state than they found them. Having a sustainable ecological footprint lies at the heart of the initiative.
Quantifying improvement
Within companies, B Corp certification encourages a more thoughtful approach and the improvement of processes; it is far from being a threat to entrepreneurial sovereignty or innovation. For Vincent Fortin-Laurin of Republik, a Montreal content marketing agency, B Corp certification serves as a source of positive change. "The agency grows and evolves with our values, which are founded in the process of sustainable development," he explains.

As the first agency in Canada to obtain B Corp certification, Republik uses recycled equipment (office furniture, paper and printing ink, computer equipment). Furthermore, directors Vincent Fortin-Laurin and Jean-Philippe Shoiry chose to dedicate 5% of the company's billable hours to helping foundations or NPOs, which represents more than 500 hours of pro bono services. "In our hiring letter, we indicate to future employees the number of hours of pro bono work. Our providers need to satisfy a number of criteria: to have a local office and an environmentally responsible company policy. B Corp is more than just run-of-the-mill business certification. It's a manual for doing business better," explains Fortin-Laurin.
In Quebec, entrepreneurial social responsibility is experiencing a renaissance. B Corp certification embodies this new trend amongst a younger generation of business leaders that are searching for meaning—entrepreneurs who expect their principals to be embedded in the business plan itself.