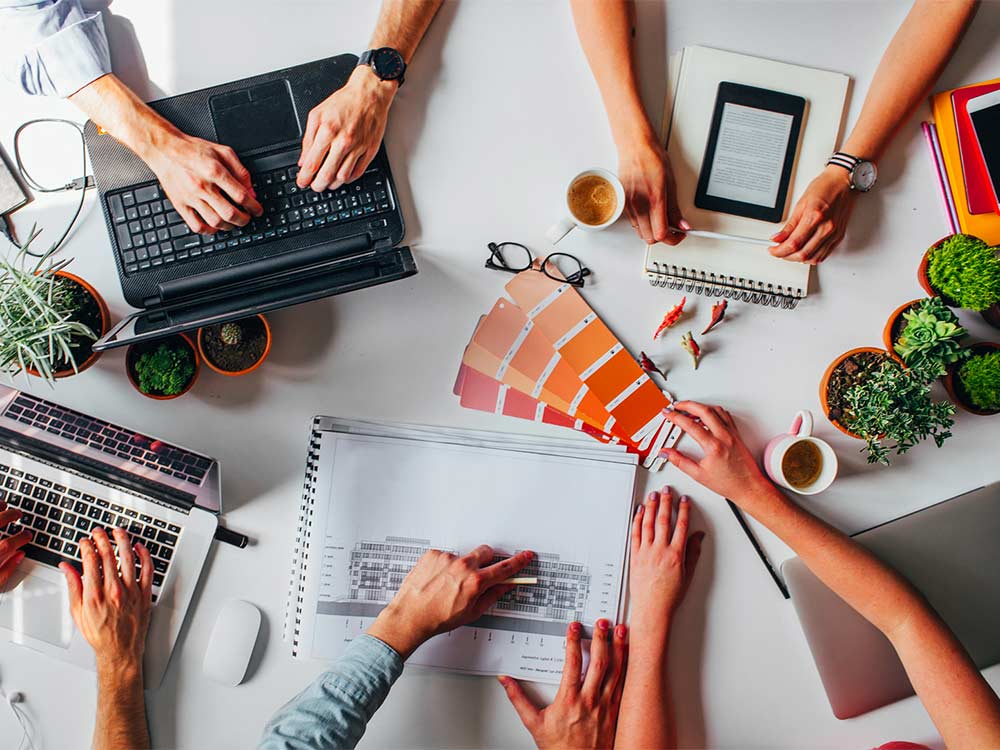 Sid Lee and the rest of them
How-to
Presented by

When referring to Sid Lee, the company's president and cofounder Jean-François Bouchard talks about the "shop" that may make the multinational sound like a small business, but Sid Lee's tone and image tell an entirely different story. If Sid Lee is just a shop, it's a really big one.
"We got the office going some twenty years ago, in difficult economic times," Jean-François Bouchard tells Éric Bujold, President of National Bank Private Wealth 1859. We knocked on all the big agencies' doors in Montreal, and no one wanted anything to do with us. I was a lawyer—why would anyone hire a lawyer? Luckily my colleague was more qualified than I was. Faced with justifiable despair, we created our own jobs. One thing led to another and new collaborators came into the fold, like our partner Bertrand Cesvet. Today, we count approximately 600 employees worldwide. It's really a collective. Around 25 people manage the place." Martin Lavigne, President of National Bank Financial – Wealth Management, asks where this stellar growth stems from. "We had key moments, like when Cirque du Soleil, who used to be our client, became a partner and co-proprietor of Sid Lee. But I think the fundamental reason for our success was that we never accepted the industry for what it was. We were obsessed with the idea of reinventing it! We started from nothing—we had no clients, no money and no experience—so we got in the habit of constantly changing the company. Our philosophy at Sid Lee is 'if it works, it's time to change it.' The company found a way to stay current, in-synch with what's happening in the marketing world. It was the dawn of the digital era—we embraced that wholeheartedly and built our company upon that foundation", says Jean-François Bouchard.
Want to know MORE?
Read the complete article on the National Bank's website.