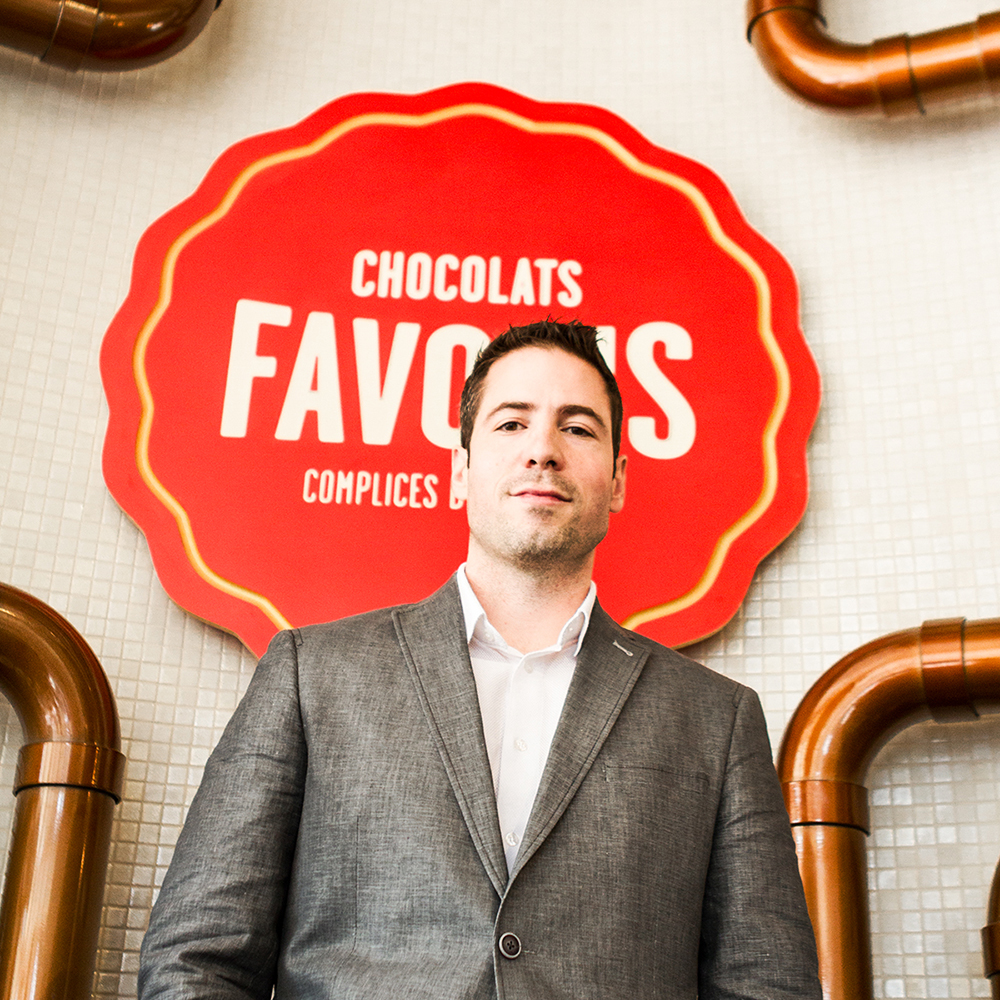 After making video games, he went into the chocolate business
Dominique Brown's Defining Moment
Thursday, October 8, 2015
The video is only available in French.
"Young people who want to go into business should go ahead and take a stab at it! You have nothing to lose."
 Dominique Brown
Dominique Brown has entrepreneurship in his blood. When he was 11, he told his mother that he wanted to start his own video game company. A decade later, in 2000, his dream became a reality. Dominique Brown launched Beenox Studios, where he rose to the top by developing games based on films produced by DreamWorks.
After 12 years of success, Dominique Brown left Beenox and, a few months later, traded in video games for chocolate. What triggered this defining change in direction? The desire to take on new challenges. He joined Chocolat Favoris in January of 2013 and gave himself a year to push the company to new heights and really make a difference.
Discover also : Join the OSEntreprendre Challenge!
Today, the 36-year-old has ambitious goals for the company.  According to the man who revolutionized the world of chocolate with fondue in a can, to succeed, you need to set goals and have a clear vision. It is this vision that will inspire all company decisions. If a concept is strong enough for a store opening on Fifth Avenue in New York to be a hit, it's strong enough to be successful in Quebec and compete with neighbouring businesses.
Dominique Brown encourages people to start their own business… as early as possible! Regardless of whether the project pans out or not, you'll be better off for having undergone the experience, from learning how to develop a business plan to forging a network. According to this enthusiast who embarked on a business not once, but twice, there's nothing else quite like it. It's the experience of a lifetime.
Want to learn more? 
Visit Chocolats Favoris' website (French only)