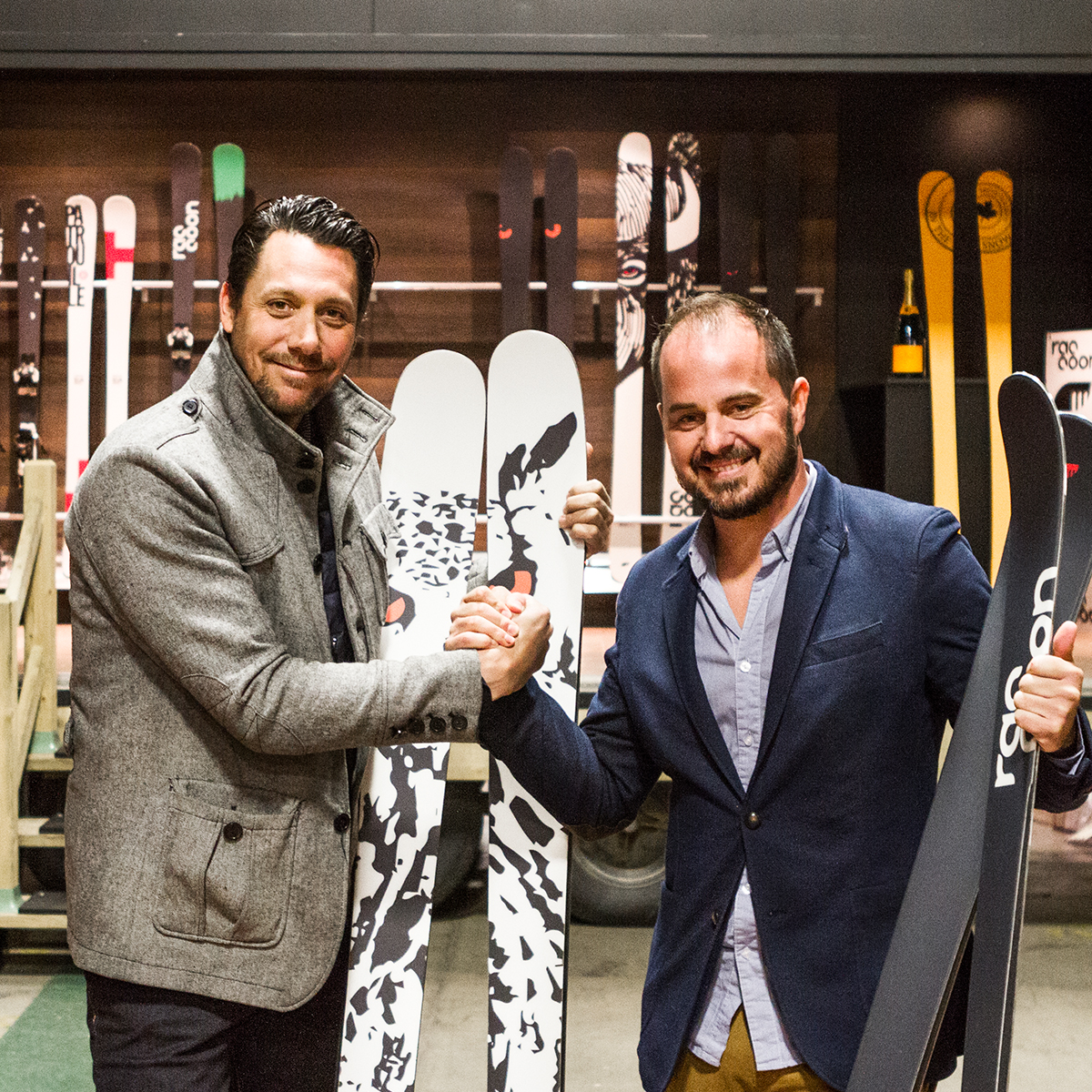 You can make skis with an old kitchen cabinet door press?
Jonathan and Sébastien's Defining Moment
Thursday, October 8, 2015
The video is only available in French.
"When everyone tells you it's impossible, tell yourself that if you believe in your project, if you're passionnate about it, you'll make it."
Jonathan Bourgeois
You need to have guts to launch a high-end ski business in Quebec, a place where there's a lot of stiff competition from major players. Passionate about boardsports from a very early age, Jonathan Bourgeois and Sébastien Moquin dared to take up the challenge. Although the old press for making kitchen cabinet doors that belonged to the Bourgeois family business was on the verge of being sold, the pair decided to reclaim it to make skis. Once the two childhood friends developed their prototype, everything quickly started coming together.
A name for their business immediately came to mind. In their youth, the two would go skiing and keep their ski goggles on for the whole weekend. That way, when they returned to school Monday morning they were sure to have tanned faces... except for the part around their eyes. They went around with their raccoon eyes proudly, and so the name Raccoon for their company seemed an obvious choice.                 
To succeed in business, you need to achieve a balance between the three Fs, according to the entrepreneurs. The first is faith: Believing in what you do is essential to progressing. The second one is fun: If you're not enjoying what you're doing, the work will seem even more difficult. And finally, you can't avoid the financial factor. The first two Fs need to prevail in order to have the energy to go after and secure the third!
Even though they were treated like they were crazy and told they would fail, the two friends persevered. Passion, faith and countless hours of hard work enabled them to make their mark. Today, they dream of seeing their skis swooshing down the slopes of the biggest ski resorts the world over!
Want to learn more? 
Visit Raccoon Skis' website