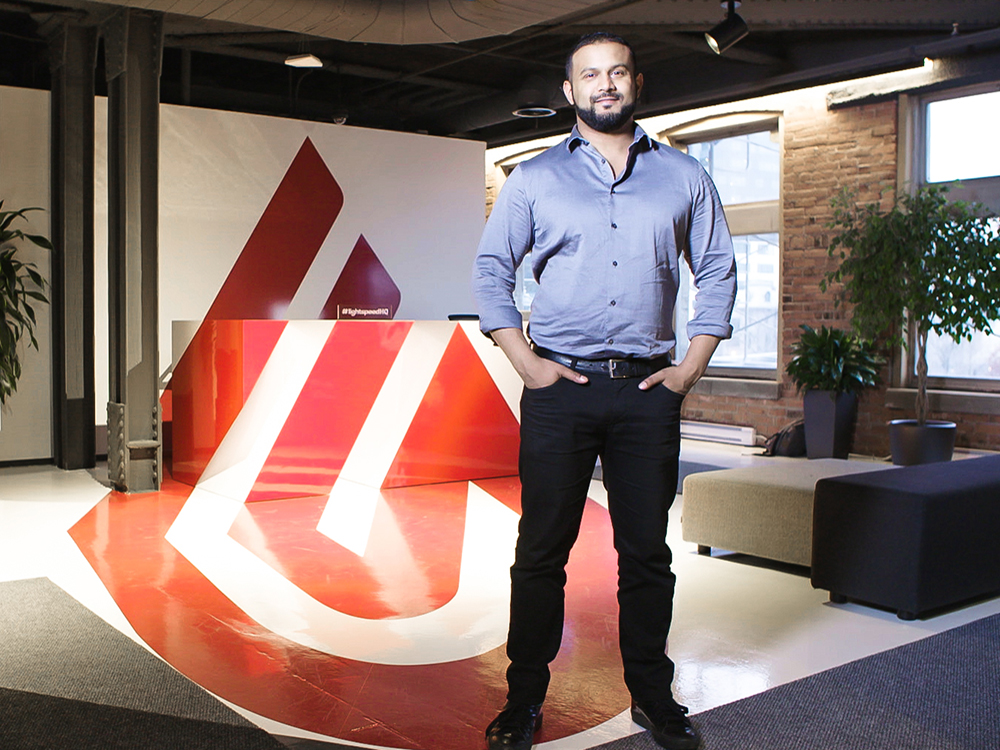 Growth at the Speed of Light
Dax Dasilva's Defining Moment
« The entrepreneurial adventure pushes you to evolve and develop to reach your greatest potential. »
Dax Dasilva
In 2001, Dax Dasilva was developing management software for a large chain of stores.
When the business failed, he decided to put his experience in optimizing management software towards designing a more complex and sophisticated version: Lightspeed.
Lightspeed is a cloud application designed for shops and restaurants, which is reinventing the face of retail. With Lightspeed, payments or inventory can be managed using a simple tablet. Today, 26,000 SMEs have opted for this solution that facilitates transactions and stock-taking.
Dax Dasilva and his teams are intent on simplifying the day-to-day management of business.
And simplicity pays. The Montreal-based company has been growing at the speed of light, increasing from 50 to nearly 450 people in just three years of operation.
For an entrepreneur, such growth requires the ability to adapt and find the right balance. "As the business gets bigger, the owner must be able to delegate," says Dax. "When I started the company, I was programming, but today my developers won't let me!"
Want to learn more?
Visit the Lightspeed website