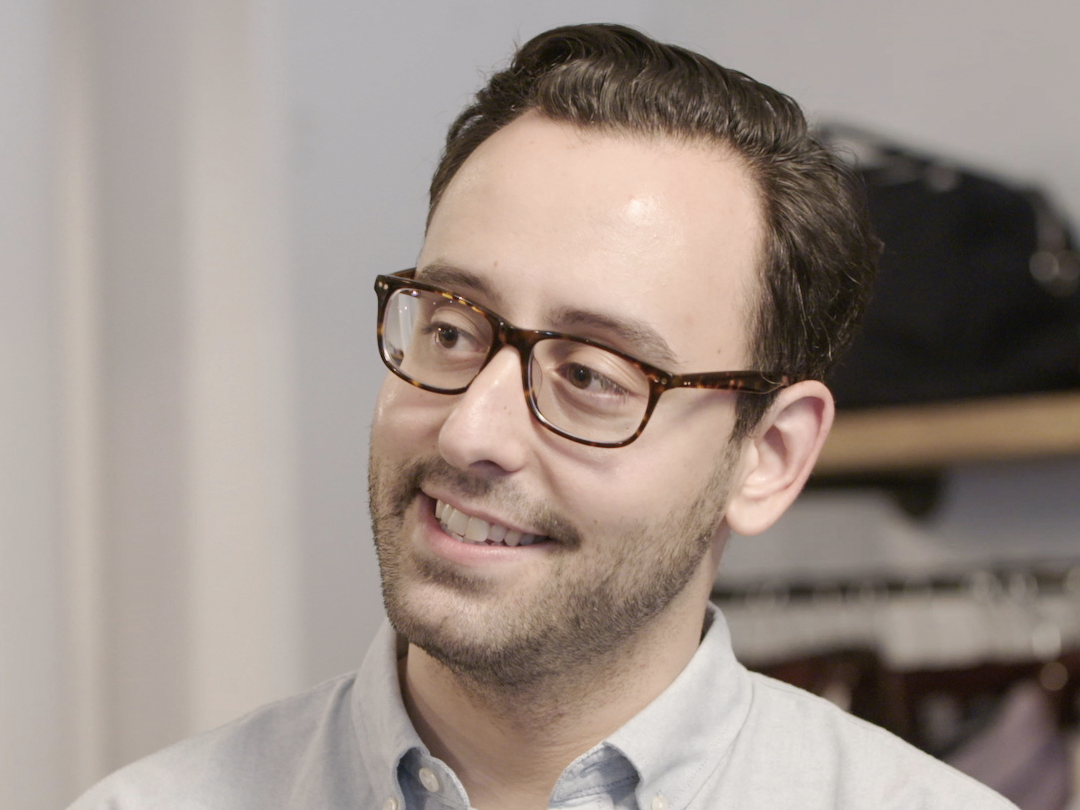 A shocking new business model for the chic
Hicham Ratnani's Defining Moment
"Our client has grown up online. He consumes differently and shares our values."
Hicham Ratnani
At the age of 13, Hicham Ratnani was already interested in e-commerce. After a successful career playing university football and earning a degree in electrical engineering from McGill University, he realized that, for a creative person who wanted to attempt developing an online business and had the right platform, the online possibilities were huge.
Then one day the engineer had a conversation with Ethan Song, a friend who loved following trends and was interested in men's fashion. When Mr. Ratnani asked him how he managed to dress so elegantly and with such good taste, he answered by saying that he spent way too much time searching for just the right things and wished he could find a simpler, quicker and more effective solution.
Discover also : Frank & Oak, Mile End style on its way to conquer the world
And so they both realized that today's man has major needs when it comes to personal style. The idea for Frank & Oak was born.
The company aims to satisfy consumers' style needs while still respecting the priorities of ease-of-use and accessibility. At Frank & Oak, simplicity is the watchword.
Simplicity, but at the same time bucking the trend. Normally, brands first enter the market through displays in traditional brick-and-mortar stores before launching an online boutique. But for this Montreal business based in Mile End, Mr. Ratnani and Mr. Song's business model is the reverse. "We believe we're selling not to a geographic region," Hicham Ratnani explains, "but to a client who shares our values. He consumes information differently; he's not someone who purchases items just once a year. Since he grew up online, he makes purchases much more frequently."
For entrepreneurs in the making, Mr. Ratnani advises them not to worry too much about the competition. Since what's important is to really understand your market, you must focus on your own affairs above all. "The 100-metre runner doesn't look to his right or left – he looks straight ahead and runs as fast as possible."
Want to learn more? 
Visit Frank & Oak's website