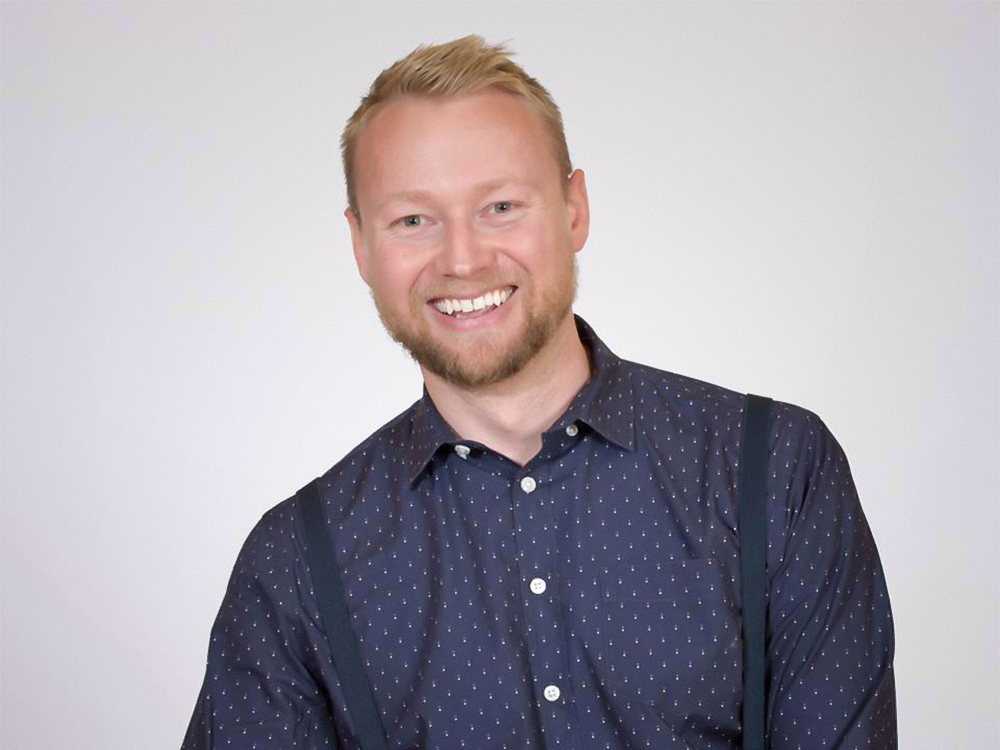 1642 Cola: a soft drink in honour of Montreal
Bastien Poulain's Story
Presented by

Bastien Poulain, creator of 1642 Cola, left his native Brittany, France to gain international work experience. However, he put his travel plans on hold when he arrived in Quebec. The entrepreneur was so head over heels in love with the province that he decided to put down roots and launch his own soft drink company
Bastien Poulain comes from a long line of entrepreneurs. His grandfather had a small electrical company, and his father had a placement agency.
"I wanted to go into business for years," he says, "but I didn't want to start a business just for the sake of it. I only wanted to do it if I had a strong idea with potential."
Before finding his big idea, he travelled the world, even working for six months as an assistant manager in a Chinese hotel. Once in Montreal, he had to start from scratch, working his way up from waiter to manager of a major hotel.
"At first, my goal was to get international work experience and return home to start my career," he explains. Things don't always go according to plan as he fell in love with Montreal and its two main cultural identities.
Poulain didn't just see Montreal as a place to live; he saw it as an inspiration for his company. He wanted to create a local cola that honoured his new home, so he named his new soft drink after the year the city was founded — 1642.
He thought his idea was strong enough to invest all his savings, spend two years on product development, quit his job and dive in head first without a safety net.
Flawless execution
Poulain made his public debut in May 2015, when he appeared on Quebec's version of Dragon's Den. His hip and charming persona won over all four dragons: Alexandre Taillefer, Martin-Luc Archambault and Serge Beauchemin on air, and Mitch Garber afterwards.
It was the culmination of a project he had started working on full time in October 2014. He began with crowdfunding, raising $7,000 on Indiegogo.com. "That helped us get our name out there," he says.
Sweetened with maple syrup, 1642 Cola is entirely made in Quebec, even the bottle and label. "I wanted the product to be true to its roots," he notes. "It's a local product made with local ingredients."
Poulain started producing and distributing his product before pitching it on TV. The dragons were immediately impressed, both by the idea and Poulain's holistic approach.
Sustaining growth
A strong head start doesn't guarantee a company's viability. While he did well on Dragon's Den, he still has some challenges to overcome. "Financing is one," he admits. "National Bank was an important partner. They gave us a line of credit to fund production."
It was also necessary to restructure operations, he explains. "At first, distribution was tough, because we were working with small, local distributors all over the province. It was hard to maintain a consistent supply."
He solved this problem through an agreement with Orange Maison, a Lassonde subsidiary specialized in distribution. "Chain stores like to see that you're working with a major distributor. They know that they'll get a steady supply."
How did Poulain convince Orange Maison to distribute his beverage? It was all about timing, he says. "Gourmet soda sales are on a slight upswing, at the expense of major brands. Consumers are willing to pay more for quality. This is how Lassonde wanted to position itself." You could say that Poulain was ahead of the trend!
Photo credit: Courtesy of Cola 1642 (Bastien Poulain)