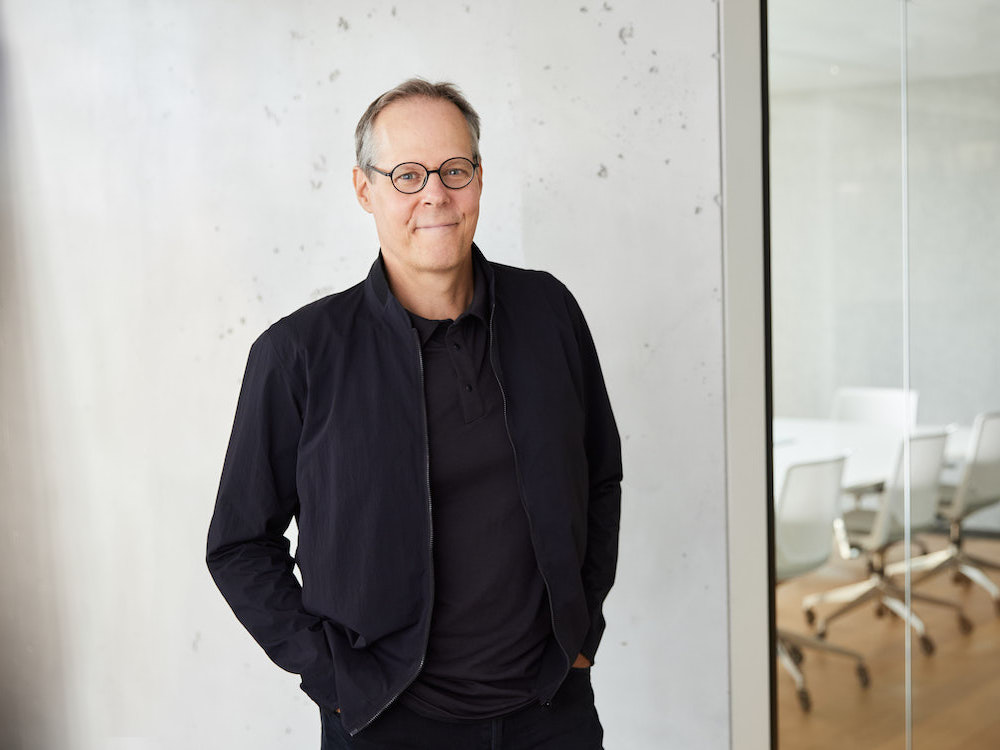 Ædifica: (Re)designing Architecture in a Sustainable Way
Jean-Pierre Généreux's Story
Tuesday, September 20, 2022
Architecture and design firm Ædifica, founded in 1985 by Michel Dubuc, has emphasized inclusivity and sustainability since well before the broader business community saw those values as essential. Now headed by Jean-Pierre Généreux, Ædifica is working on numerous projects whose aim is to redesign how we build our communities.
For fiscal reasons, Ædifica was initially made up of three companies with very distinct service offerings: retail design, workplace design, and architecture. In the late 1980s, the group was one of the first in Quebec to export its retail services to the United States.
Jean-Pierre Généreux joined the company in 1988 and left twice to take up other challenges before coming back in 2020 as President and CEO. This time he's come back for good.
COMBINING THREE COMPANIES INTO ONE
In 1997, the three companies came together under the banner name Ædifica. Over the years, Ædifica has worked on major projects such as the Maison Symphonique de Montréal, the expansion of the Palais des congrès, and the Société de développement Angus, to name but a few.
"People often imagine we only do big projects. But we also do smaller ones; those keep us agile and innovative and allow us to break down certain boundaries," explains Jean-Pierre.
Alongside the architecture and design firm's interest in keeping a portfolio of mixed projects, Ædifica keeps sustainable development at the heart of its priorities and has been committed to creating sustainable and carbon-neutral spaces to the greatest extent possible since the early 1990s. The Société de développement Angus is a prime example of the firm's sustainable design projects.
In the past three decades, Ædifica has acquired another four companies, which has allowed the firm to add depth to its offer and contributed to the company's impressive growth.
THE BIG SMALLER COMPANY
Ædifica is no longer considered a small company. Nor is it one of the four or five super-large Canadian companies that scoop up a good percentage of the industry's $5 billion revenue each year. Confidently positioned halfway between the two, Ædifica is what Jean-Pierre calls a "big smaller company"; big on diversification of expertise and big on impressive experience, but smaller-scale in the way it assembles and deploys its expertise to serve every client. Put simply: Ædifica has the depth of experience and breath of offer seen in the big firms, with all the agility of a smaller firm.
Armed with a new corporate strategy and a forward-looking purpose, Ædifica's plans for the coming years include continuing to grow and compete with the biggest players in the industry.
"For the first time in history, I think that the financial interests of companies are going to have to overlap with the interests of individuals, communities, and municipalities," says Jean-Pierre.
While environment and society have always been central concerns for the firm, these two elements are now officially part of Ædifica's purpose.
A SUSTAINABLE AND ACCESSIBLE FUTURE
"40% of carbon emissions are related to buildings. Our industry has a huge responsibility when it comes to decarbonisation."
According to Jean-Pierre and Ædifica and to many industry stakeholders, it's clear that we must begin rethinking how we build our cities so that we optimize the well-being of our communities and environment. There will need to be a considerable focus over the next few years on issues like transforming commercial assets into sustainable and carbon-free living environments, decarbonizing existing buildings, converting certain office towers into housing to deal with the housing crisis, etc.
"The things our industry has based its efforts on for the past 50 years are now all being redesigned. We're rethinking cities, transport, and infrastructure."
While full details are still under wraps, Jean-Pierre did divulge that Ædifica is working with a partner to design the infrastructure for a futuristic means of transportation that will be used for both goods and people. Conclusion: Ædifica already has jumped in with both feet and is working to build a better future for us all.
THE COMPANY IN NUMBERS
120: the number of Aedifica employees
15%: revenue growth in 2022 compared to 202
438: the number of projects in progress at Aedifica
163: the number of active clients
LEARN MORE
Visit Ædifica's website to find out more about the architecture and design firm's offer.