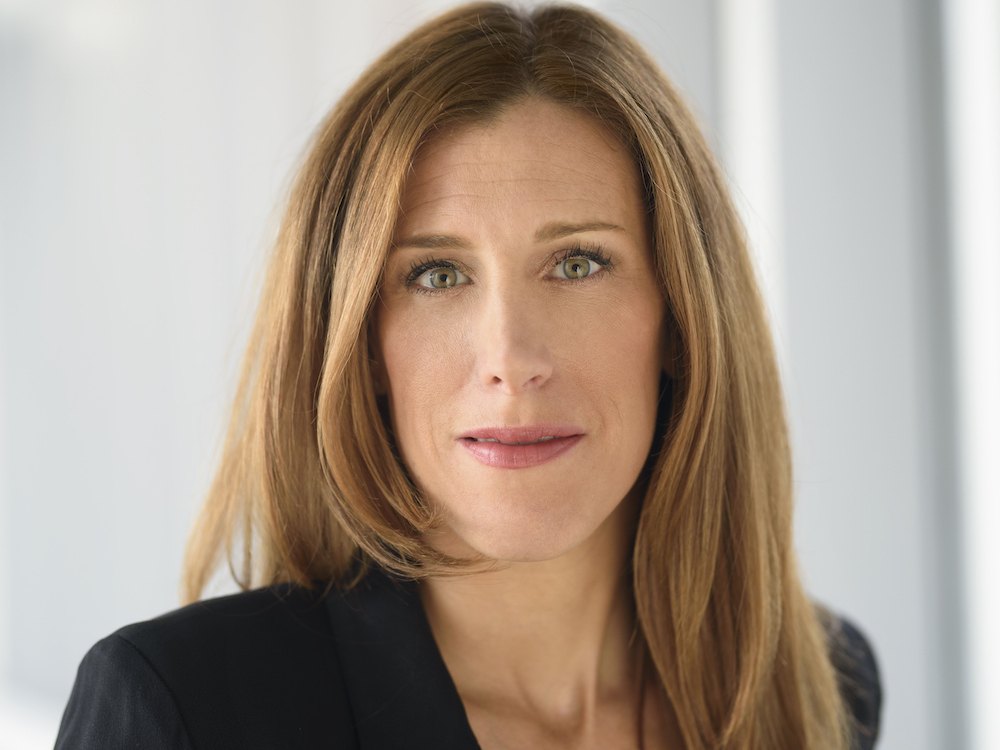 Brio: Advising Companies in an Ever-changing World
Caroline Ménard's story
Since 2005, Brio has helped hundreds of large companies revamp their corporate culture and generate greater value. President Caroline Ménard guides the transatlantic management business in its growth across Canada and France.
"Few companies today aren't in the process of evolving.'' In this context, Brio stands out for its ability to guide big businesses from start to finish in their large-scale transformations.
TAKING THE HELM OF A FLOURISHING BUSINESS
Caroline doesn't come from an entrepreneurial background. Passionate about human relations, she first studied psychology before making her way to HEC Montréal. She then joined the ranks of large companies such as Bell Canada and CGI, where she met Sylvie Charbonneau, the founder of Brio.
She seized the opportunity and became a partner at Brio for nearly 10 years. Upon the founder's retirement, Caroline bought out her shares and became the firm's president in 2016.
A MULTIDISCIPLINARY APPROACH
The consulting firm's work is based on a long-term vision. "We deal with major projects.'' The preparation and implementation of a merger, a cultural evolution, technological advances or a new management team isn't something that can be done in one day!
In recent years, the firm has worked on projects such as the merger of SSQ Insurance and La Capitale, now united under the Beneva umbrella. Brio was involved on many levels to ensure the success of this major evolution. ''For example, we analyzed the two insurance companies' culture in order to better understand them and better establish a common project, raison d'être and corporate values.''
Such a large mandate represents hundreds of smaller projects, handled over several years by Brio's multidisciplinary team. "We deal with all the strategic, organizational, human, operational, cultural and structural issues related to the transformation.''
Despite the scale of the projects it works on, Brio is a medium-sized company, which makes it easier to approach. "We're not prescriptive or dogmatic people. We like to team up with our clients, create impact and meaning.''
AN EVER-EVOLVING INDUSTRY
"We are no longer in a world of certainties.'' Caroline feels we are at a crossroads. "Companies that are reluctant to question themselves today will lose tomorrow.''
The arrival of millennials in the workforce is shaking up conventions, often for the better! This generation and those that will follow are looking for meaning, especially when it comes to environmental and social responsibility.
"We are in a time of profound change and that's not going to change anytime soon. As people and as a company, we have to keep up.''
Caroline believes in taking advantage of millennials' fresh perspective to re-examine the way things are done, even within her own company. "My younger colleagues often challenge my ways and I let them. Our ambition is to be the best firm in the consulting business, so we have to constantly question ourselves, refer to different social codes and innovate in terms of talent management.''
To be the best consulting firm, Brio tries to lead by example by staying on the lookout for new models to innovate. The company is currently in the process of obtaining a B-Corp certification and operates with a flattened structure where roles—not titles— are valued.
In the coming years, the consulting firm hopes to leverage this fertile ground for the professional development of its talent. "A common project is important. Brio is a collective, first and foremost a human adventure.''
A FEW FIGURES
100+ consultants
20 years of existence
220%+ average annual growth over the last few years
500+ companies served to date in Canada and Europe
LEARN MORE
Browse Brio's website to learn more about their approach at the intersection of leadership, strategy, governance and implementation.