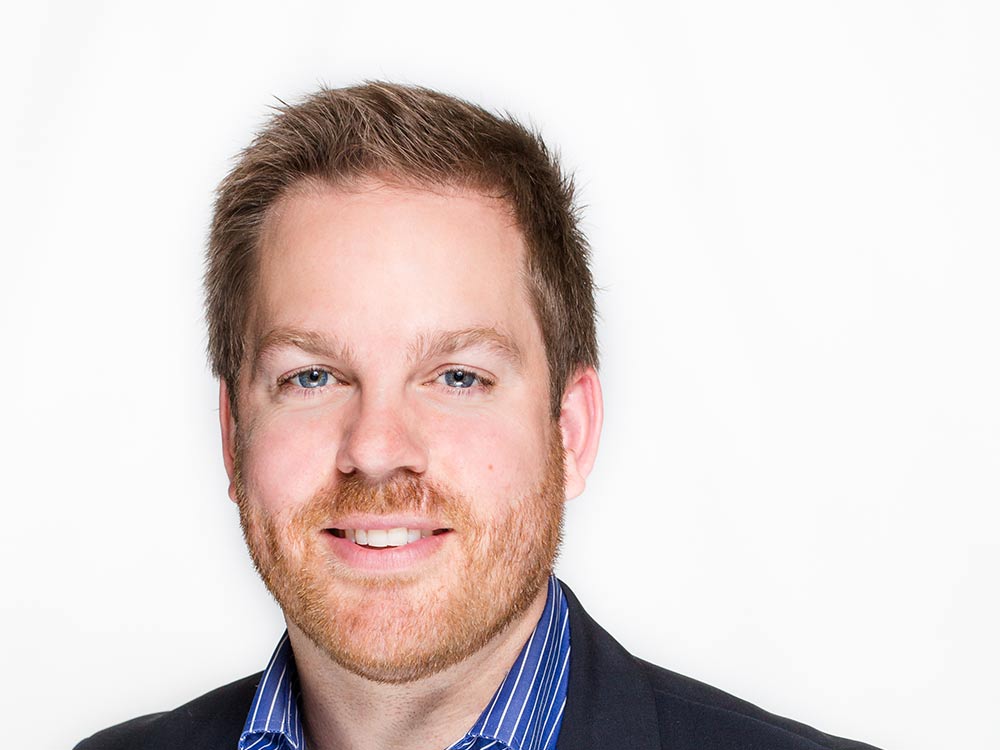 Feldan Therapeutics: Exploiting a growing niche
François-Thomas Michaud's Story
Not only did François-Thomas Michaud manage to launch an innovative new biotech company, Feldan Therapeutics, but he did so while still enroled in university.
This Quebec company developed a unique technology that enables the introduction of proteins into cells in order to effect modifications and train them to, for example, kill cancer cells.
Nearly 10 years after its beginnings, this small business now stands alongside some of the biggest in the industry. For the past several months, the company has been collaborating with a large U.S. biopharmaceutical firm in order to develop a procedure for inserting antibodies into cells.
See also: BiogeniQ: A passion for scientific entrepreneurship
Feldan has already worked with a British firm that specializes in antibodies. "Combining their expertise with our recombinant protein injection technology facilitated our approaching the biopharmaceutical firm,"  explains François-Thomas Michaud. "It's a way of innovating and advancing more quickly, because producing antibodies would take too long and be too costly since this isn't our area of expertise."
No question of failure
Everything started in 2007 when Michaud was a doctoral student in chemical engineering at Laval University. Along with his associate François Drouin, who has since left Feldan, he decided to fabricate proteins and sell them to businesses who needed them for research and development. "Our research director had already done this in the past, so I knew there was a market. Plus, we didn't have anything to lose, so might as well try," he recounts. "I always wanted to start a business, since I like being independent and bringing projects to fruition."
Although making the jump into entrepreneurship came naturally to François-Thomas, the situation became more complicated when the two students left the safe haven of university to relocate to their own offices in 2008. Having won an entrepreneurship contest and benefitted from support from a local business development centre, they were able to buy the necessary equipment for fabricating proteins from the very beginning. Nevertheless, sales were not always good and the small startup remained in a fragile state. "One wrong move and we would be close to bankruptcy," he recalls. "The business nearly failed three times."
Fortunately, François-Thomas persevered. "I told myself that as long as I was able to continue, I would keep trying," he explains. "You have to stay positive!"
Innovation as a rite of passage
Thanks to its sale of proteins, Feldan was able to start working at the same time on developing its protein introduction technology in 2010. After three years of trial and error, François-Thomas and his team achieved success—an important step that has turned into their own little niche. "In the biotechnology sector, companies that only sell proteins are not highly valued," he explains. "Having their own technology increases a company's value. Then they will attract the interest of the big biopharmaceutical companies and venture funds."
The year 2010 also marked the beginning of financing rounds for Feldan, which first obtained funding from FIER as well as being financed several times by Anges Québec and Anges Québec Capital starting in 2011.
"Demonstrating all the passion put into Feldan and our determination to do whatever it takes makes all the difference in the eyes of investors. Although a business' potential might be obvious, they always want to know who the entrepreneur is who stands behind it all."
François-Thomas Michaud
Strength in numbers
Another ingredient in their success is François-Thomas's multidisciplinary team. Included in the company's twenty or so employees are microbiologists and biochemical engineers, as well as other professionals from plant biology and medical technology sectors. "They all have different ways of thinking and questioning things," he says. "The ways in which they complement each other have allowed the company to advance."
But recruiting scientists with a variety of skills wasn't enough. Feldan also had to motivate all those brains to work together towards the same goal. "I've always placed my confidence in my employees rather than micromanaging them," explains François-Thomas. "I want Feldan to remain an agreeable place to work." From his student days to becoming an entrepreneur, François-Thomas has always picked up the pitfalls of his profession along the way, and he will continue to construct his high-tech company according to his values into the future.
The company in numbers
25: Number of full-time employees
3,000 to 5,000: Price range in dollars of one milligram of recombinant proteins
6.5: Amount of financing obtained in millions of dollars after 7 rounds of financing since 2010
Want to learn more? 
Visit Feldan Therapeutics' website.