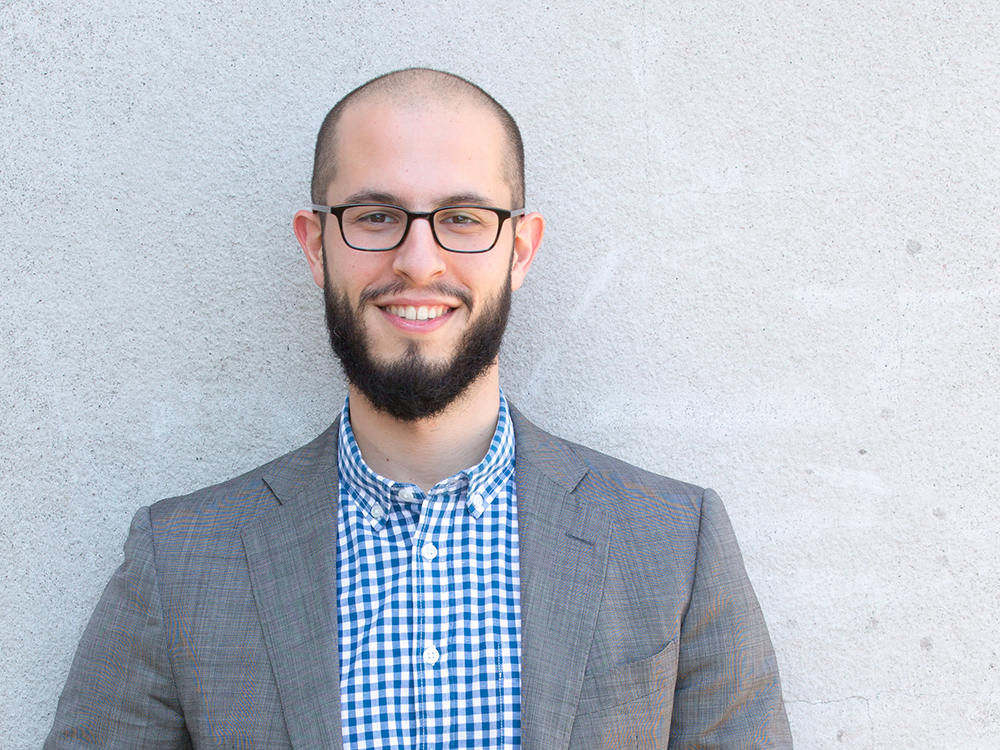 Goodfood: Drafting a recipe for success
Jonathan Ferrari's Story
One of Jonathan Ferrari's grandfathers was an entrepreneur in the printing domain and the other was a chef. This might partly explain why Ferrari has wanted to own his own company in the food industry since he was a child. The dream became a reality when he created Goodfood, a provider of ready-to-cook meal kits delivered to consumers' homes.
Establishing the basics
Motivated by the goal of becoming an entrepreneur, Jonathan Ferrari studied business and finance at McGill University to learn about the subject and master its vocabulary. Once he obtained his degree, he made his way into the employ of large companies, specifically for a bank. That's where he met his future business partner, Neil Cuggy, who is today President and Head of Operations at Goodfood.
The two Gen Y entrepreneurs have always been big supporters of online shopping. And given that online meal kit delivery was not a well-developed sector in early 2010, the pair saw an opportunity to fulfill a need with a technological solution. "At the highest level, we noticed a problem related to the food supply chain. Basically, between the farm, the distributor and the grocery store, 20 percent of perishable food items in grocery stores are wasted. We believed it was possible to improve on that." But in even more basic terms, it was by thinking about how to respond to their own needs as consumers planning their own meals that the co-founders developed the idea behind Goodfood: delicious, easy recipes featuring pre-measured ingredients that are packaged and sent to customers, who then only need to follow the instructions in order to get cooking. 
Knowing when to take a risk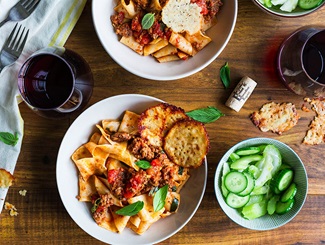 Many aspiring entrepreneurs wait for the right moment or some kind of sign before launching their business. In Ferrari's case, he wanted to find the right partner. "It's the most important decision, often more important than the idea itself," states Ferrari. The entrepreneur and his new associate completely thought through their concept and worked together in finance for three years before finally deciding to quit their jobs in 2014, together, and start the company. 
To test their concept, Goodfood started in Ferrari's own apartment, where the pair brought the ingredients purchased from Jean-Talon Market, prepared the kits and then personally delivered them. Their initial 20 customers soon spread the word, which marked the start of the company's rapid growth. The new business soon moved its home base to a 2,000-square-foot office in Atwater Market. This would be the first of three moves in three years.
Facing the music
Goodfood evolved from being a two-person company to an employer of 700 people in Montreal and 100 in Calgary in less than four years. Its head office is now in Ville Saint-Laurent and it was named Saint-Laurent's Business Personality of the Year in 2018. 
From these two strategic locations, Goodfood can ensure deliveries from the east to the west of Canada, and therefore is now considering expansion. After dedicating its early years to its product, delivery service, recipes, packaging and infrastructure, Goodfood is now starting to invest in visibility. From its initial efforts in digital marketing, the company's strategy has been extended to traditional media for the past year, while keeping in mind that the best publicity is always reputation. "When you create a good product, the best way to grow is by word of mouth," explains Ferrari. "That's our most powerful marketing tool."
Today, Goodfood is not the only player in this sector. But Ferrari sees no call for alarm on that front. Although he keeps an eye on what's going on elsewhere, he focuses his energy on developing his product. "A good lesson for entrepreneurs is to stay focused on your customer. The worst thing you can do is to pay too much attention to the competition: To remain above the fray, all you need to do is provide the best customer experience." 
Calculated growth
Goodfood's fast growth has also brought its share of challenges. To be able to expand while maintaining the company's original values, Ferrari has had to pay close attention to recruiting, employee retention and internal communications. "Sometimes it's hard to hire for Goodfood because we have really high standards. Also, when you go from zero to 800 employees, it's hard to maintain a consistent company culture and ensure that everyone across the country is on the same page. You have to be really rigorous."
Despite Goodfood's popularity, Ferrari points out that only 4 percent of Canadians use ready-to-cook meal kit services. So how can he persuade the remaining 96 percent to adopt the habit? That's what the team is working on now, particularly by improving their current product and creating new solutions for breakfast, lunch and dinner. 
Working for change
As an entrepreneur, Ferrari aims to have a positive impact on his community. He and his team are working on the environmental impact of their packaging by internally developing solutions that are reusable and biodegradable. "In general, people are more and more aware of the environmental impact of businesses. Every entrepreneur needs to think about that both from a personal point of view and for the company." 
Ferrari also hopes to leave his mark on the entrepreneurial sector as a whole, which as he sees it is very interested in sharing. "It's important to create a community around entrepreneurship, because sometimes it gets hard. This career has a lot of high and low points, so it's important to have partners or a community that can support you." Exchanging views also allows entrepreneurs to keep up with trends and learn about challenges that have been overcome by others—an important aspect for someone who claims to be allergic to the status quo and traditional ways of doing things.
"I like things to change quickly. That's not for everyone, but seeing how what you're trying to accomplish changes day by day is fantastic. And for our team it's really gratifying to know that we're having an impact in the industry and we're contributing to changing people's nutritional habits. Even though we've only convinced a small part of the population to cook more at home, that mission has been worth the effort."
Jonathan Ferrari
Goodfood in numbers
89,000: Number of active subscribers
$100 million: Annual revenue achieved in less than 4 years
Close to 1,000,000: Number of meals delivered each month across Canada
800: Number of Goodfood employees in Canada
21: Number of new, original recipes each week
23: Number of direct relationships with farmers across Canada
Want to learn more?
Visit the Goodfood website