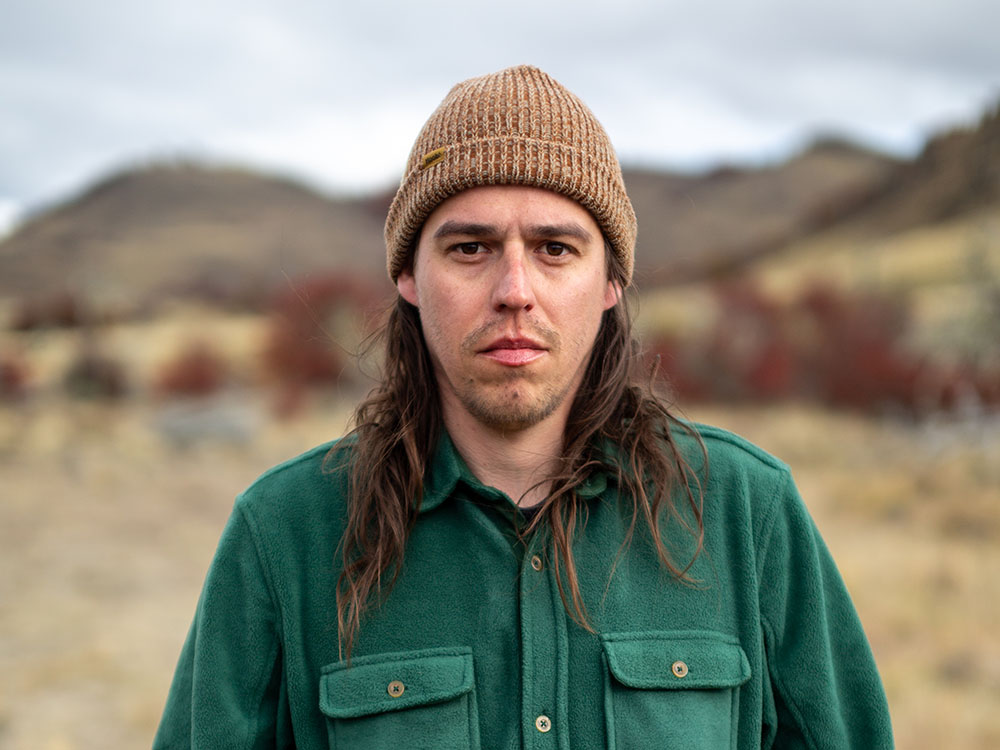 Hooké: Adventure without a net
Fred Campbell's Story
Fred Campell turned his first entrepreneurial experience into a springboard for indulging in his passion for fly-fishing, and it was probably the smartest move he could have made.
It took just one video to convice Fred Campbell to take the plunge. Back in the spring of 2012, he was fishing for salmon with his friends when he got the idea of recording the experience and sharing it online. The video went viral. So Fred Campbell concluded that there must be a real demand for content on fishing in Quebec. "I have always been convinced there was a place for this kind of business," he explains. "Beyond issues around material and financial resources, the important thing about starting a business is finding an underlying motivation for your project. And I had found it."
Hooké was born out of his passion for photography and video as well as his unconditional love of the outdoors and fly-fishing. But the business he started six years ago wasn't his first entrepreneurial project. By the time he was 17 he had already launched Fokus, a creative studio known for its skateboarding and snowboarding videos, which brought him a certain notoriety in the advertising world. Fokus allowed him to gain experience in a bit of everything: from TV ads to event management, not to mention filming videos and collaborating with brands like Red Bull. "I learned a lot through that project, and I gained a lot of confidence and experience," he emphasizes.
While most of what is currently offered in the fly-fishing market is aimed at customers who are already familiar with the sport or at an expert level, Campbell opted for a more basic approach. His objective was to offer a new perspective on fishing by working closely with the community, from beginning anglers to well-established fishing outfitters. In order to democratize and gain a wider audience for the activity, which is considered not just a sport but a calling, Campbell only had the revenue produced by Fokus to depend on at first. He learned about the textile business and retail sales in order to set up his own online business offering fishing gear, clothing and accessories as a means of financing his project.
Campbell was then able to convince Unis TV to believe in the business—the specialty channel gave it carte blanche to create a fishing show that would be broadcast during prime time hours. After the company had gained a budget that matched its ambition, Hooké grew even more: videographers were hired; Hooké members travelled to the four corners of the Earth, from Gaspésie to Patagonia; and the videos multiplied. Today, the team share their adventures every week with over 100,000 devotees, work in tandem with environmental protection organizations and even publish their own magazine, allowing them to relate their fishing exploits in a different format.
Hooké's expertise in photo and video production has enabled the team to become historical and cultural archivists of fishing in Quebec. "We were the first to gather together accounts from anglers of all ages, as well as those who have transformed the industry, in order to communicate and preserve their knowledge through videos, photos and articles."
Since creating Hooké, Campbell has already noticed many changes, especially with regard to the public's awareness of the issues surrounding responsible and sustainable fishing. Hooké insists on the necessity of practising catch and release, and highlights people working to improve the quality of Quebec's natural resources. "We created a number of videos on river and ecosystem revitalization and explaining the effect of our actions on the environment," he explains. "You can't change everything right away, but it's extremely encouraging to see our efforts bear fruit through the increase in the number of local initiatives, which inspires our work."
The entrepreneur is hesitant to talk about future projects, since he prefers to simply ride the wave and live in the moment, yet he does have a few ideas in mind—he's particularly interested in hunting and would like to tackle the subject with the same deep respect for tradition that made Hooké such a success. "The first thing you need to learn as a citizen is how to live in harmony with the natural world around us," he affirms. "For me, that's still the motivation behind everything we do. I think it's essential that we take more interest in Quebec's natural bounty, in what makes us distinct and has allowed us to live, in concrete terms, for generations."
Hooké in numbers:
8: Number of countries visited by the team since the launch of the company
14: Number of full-time employees, plus around 10 collaborators
41: Number of TV shows broadcast around the world
3 million: Number of Hooké video viewers online
Want to learn more?
Visit the Hooké website