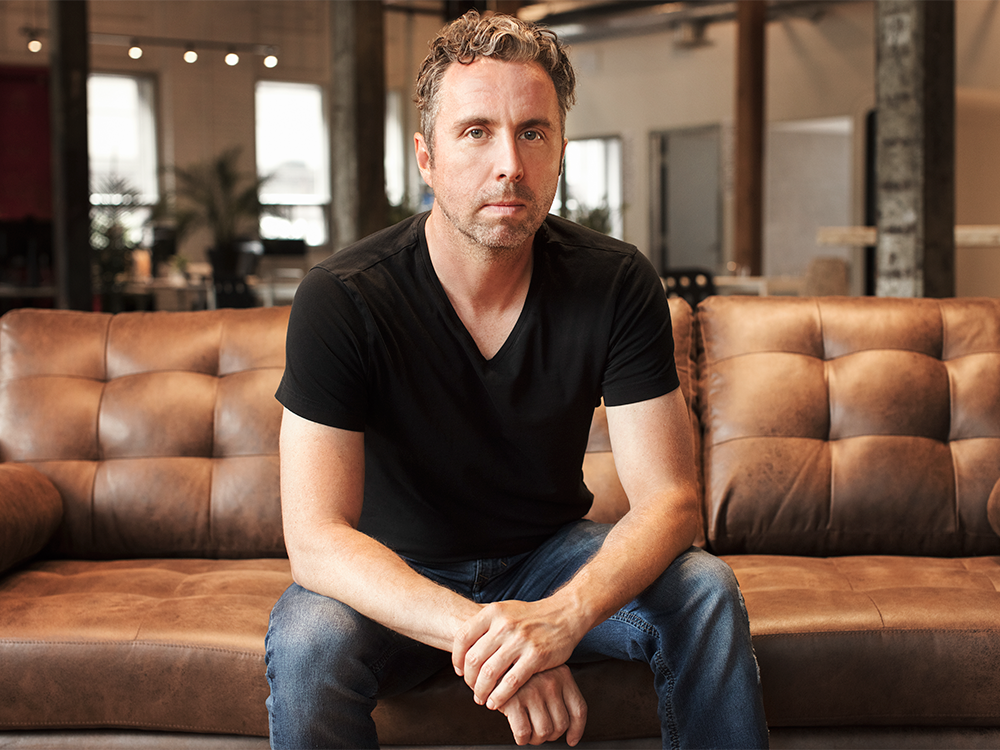 Hopper: Growth as a destination
Frédéric Lalonde's Story
Frédéric Lalonde and Joost Ouwerkerk founded Hopper in 2007 in order to revolutionize the way in which people planned for and purchased travel. Over ten years later, the young company's annual growth rate is between 200 and 300 percent. Enjoy this portrait of a visionary entrepreneur who sees innovation, artificial intelligence and humane values as the keys to success.
Frédéric Lalonde knows the travel business like the back of his hand. Before creating Hopper, he was vice-president at Expedia, a major player in online travel booking. But the student surpassed the master when Hopper, whose head office is located in Montreal, attained top ranking amongst North American travel applications one year ago.
"We achieved 25 million downloads and sell airline tickets in over 126 countries. Between the months of November and February, our international growth rate increased 60 percent," Lalonde states proudly as CEO of Hopper.
The application analyzes and predicts the cost of plane tickets in order to allow users to buy their tickets at the lowest possible price. Since last fall, the company has been testing a new feature, which applies the same method used for airline fares to hotel rates in large markets like New York and Los Angeles. It's a big challenge, since information needs to be collected one hotel at a time before being added to the Hopper database. For Lalonde, this new service offering could represent enormous growth potential.
Hopper's growth has been swift, but like many tech companies it took a few years of work before the team saw any payoff. Hopper sold its first plane ticket in 2015, three years after its launch. But the lack of profit at the beginning didn't crush the morale of the entrepreneur, who eventually was able to achieve success that matched his ambition. At the end of 2016, Hopper raised $82 million in its first round of financing in order to accelerate its growth and presence internationally.
"We built the company with the philosophy that we were going to take the time we needed and make the financial investments required to develop a unique data platform."
Frédéric Lalonde
Artificial intelligence: A big plus
Last year, Hopper started using an artificial intelligence (AI) algorithm in order to analyze data collected from 55 million trips that were planned through its platform. A user performing a search for a plane ticket from Montreal to Rome for a specific date will now be able to receive a notification if a ticket to Milan is considerably cheaper, for example. The algorithm is still being refined, but its effects have already benefited Hopper, with "25 percent of ticket sales on the platform effected as a result of the algorithm," according to Lalonde, who sees AI as a major driver of development for the company.
Managing growth
Although Lalonde planned for this growth, he still needs to come to terms with its challenges, which affect everything from logistics to staffing to maintaining company culture.
"Growth curves are completely unforeseeable when a tech product works," explains the CEO. "You can find yourself with millions of users in the space of just a few years. It's great, but you need to have a company that is physically capable of welcoming a huge number of new employees within a short period of time in order to respond to that kind of demand. At Hopper, we slowed down our growth last year because we just weren't able to absorb it all."
In Lalonde's view, when a company is experiencing major growth, it's crucial that its founders have a good handle on their own values and make themselves ambassadors for the kind of company culture they want. "You have to think seriously about all of your behaviour, including the way you treat employees and what your values are as a founder. You need to put in place the right foundation, because that will determine what the company will be in 10 years," he advises.
He adds that every employee who participates in Hopper's mission, even during periods of massive recruitment, needs to be compatible with the company's DNA. "We work with people towards whom we feel a natural simpatico. We also want to feel like that person has just landed his or her dream job."
Lalonde would like to see his company retain this human touch as it expands. We asked what his proudest moment was as an entrepreneur. "I think we have one of the best teams in the world. What gets us up in the morning is the idea of working for others. We aim to change the world for the better," he states.
Hopper in Numbers
$700 million: Predicted sales for 2018
200: Total number of employees expected by the end of 2018
25%: Percentage of revenue from international sales
Want to know more?
Visit Hopper's Website