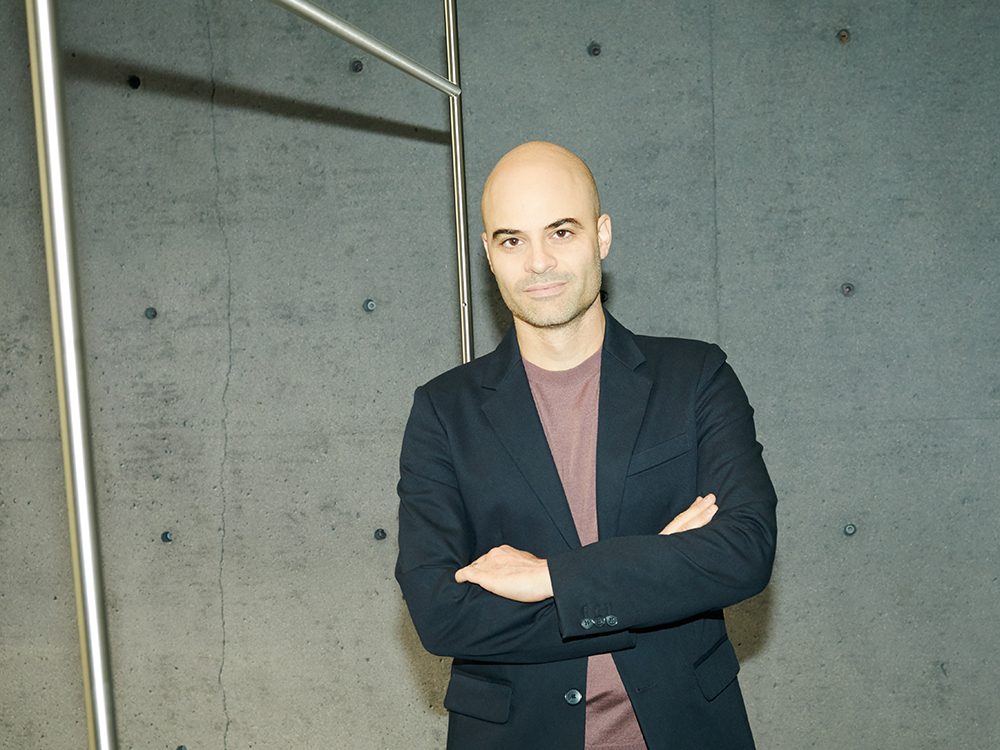 SSENSE: Revolutionizing the world of fashion
Firas Atallah's Story
Friday, September 7, 2018
You need to take calculated risks and have an indisputable flair for uncovering new trends if you want to succeed at making a place of yourself in the luxury fashion market. At least that's the opinion of Firas Atallah, who co-founded the international online fashion retailer SSENSE in 2003.
Having always dreamed of owning his own business, Firas Atallah decided to study  management a few years after he arrived in Canada with his family. The young man of Syrian origin then worked for a bank while his two brothers, Rami and Bassel, pursued studies in mechanical and computer engineering. The three brothers' entrepreneurial adventure began when Rami successfully resold a pair of Diesel jeans from a rare collection online. Spying the unexploited potential of online sales, the three brothers launched themselves into business by creating their own company in 2003, which they named SSENSE.
During the first few years, Firas invested all his time and energy into the growth of the company, and he learned a lot along the way. "Our business was just starting, and that forced me to deepen my understanding of all aspects of retail and online sales," recalls the chief financial officer of SSENSE. Amongst other things, this meant increasing his understanding of the fashion world through market studies and SWOT analyses (strengths, weaknesses, opportunities and threats) and finding ways of enabling the business to stand out from its competitors while maintaining a low-price struture until the business model had proved itself and become profitable. I was lucky to join forces with my brothers, and our complementary expertise and skills helped us to succeed."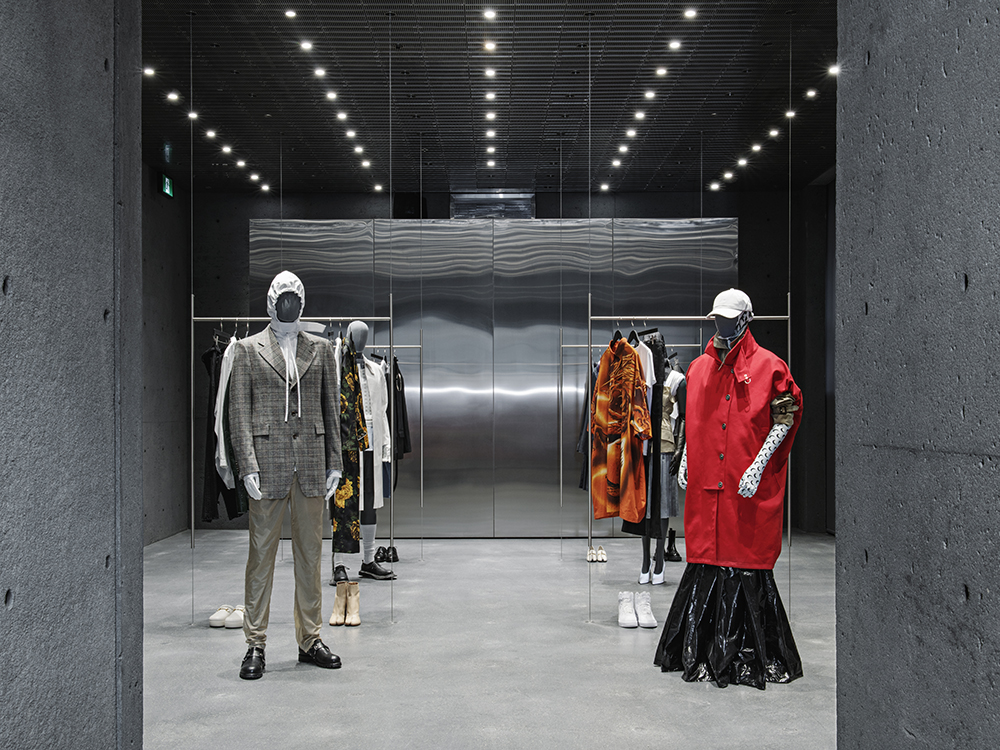 Back then, e-commerce had just started and had few players, since businesses were reluctant to take on this form of doing business. But the three brothers were convinced that the shopping experience could happen in a variety of forms. "We had trouble getting merchandise," explains Firas, "so we opened a traditional store in Old Montreal in order to break into the industry and build solid connections with our suppliers. We had a lot of challenges to overcome, but we persevered and succeeded, particularly thanks to the relationships we built with our partners." In 2006, the Atallah brothers officially launched their online business platform.
SSENSE aimed to make luxury more accessible to a new generation of consumer. The objective was to buck the trend and position itself on the opposite end of the spectrum from traditional luxury brands, whose image was one of snobby coldness. "There was a lack of innovation in the luxury fashion world," states Firas. "All the retailers seemed to have the same business model and an approach based on sales." SSENSE wanted to break the mould by, on the one hand, associating with the most sought-after labels in the world, like Prada and Balenciaga, and streetwear brands (which combined sportswear and urban wear), while on the other hand supporting emerging designers.
In addition, SSENSE created content in order to increase loyalty in its customers and exert a strong cultural influence in the fashion world. "We challenged the conventions and norms of the industry, whether it was changing perceptions of luxury goods or introducing a new retail business model," states the businessman. "We were able to maintain the sustainable growth of our company while ensuring it remained a profitable private business, without resorting to outside capital. We're proud that our company is established in Montreal, which is now a world leader in the fashion industry." The result: SSENSE has become a brand in itself, with a well-defined style and character that can't be found at any other online retailer.
Almost 80 percent of the SSENSE team and its customers are between the ages of 18 and 34, which has a big influence on the decisions of the company's founders. "These are people who are passionate about fashion, music and art," confirms Firas. 
"We created SSENSE as a platform in order to give a voice to people who are evolving the culture, whether they're designers that we're supporting or artisans we're showcasing in our informational content." 
Firas Atallah
The numbers speak for themselves: The average number of monthly visitors to the SSENSE platform has increased from 1 million in 2010 to 13 million today, and the number of full-time employees has gone from 90 to over 600. SSENSE ships its merchandise to more than 136 countries and offers customer service in English, French, Japanese, Mandarin and Cantonese. "Growth, and particularly sustainable growth, is made possible by taking calculated risks and making good investments," explains Firas. "It's about creating a strong brand, challenging conventions and developing a company based on performance, but it's also about attracting and retaining the best talent while thinking about your long-term strategy."
Recently, the three brothers have called upon the services of renowned architect David Chipperfield to create a new concept store, which just opened its doors in Old Montreal, a few steps away from where the company first started. According to Firas, the boutique reflects the spirit of the company, which is characterized by a harmonious fusion of the online and offline shopping experience. Customers can place an order through the SSENSE website, then make an appointment with a brand stylist in order to try on their clothes in-store.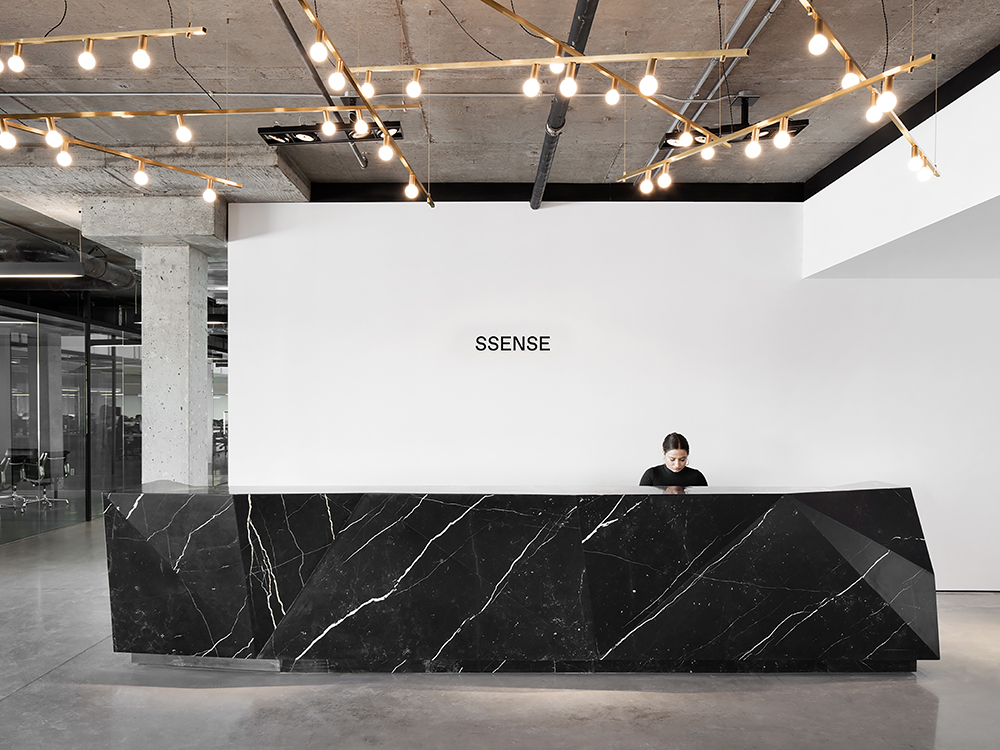 SSENSE hopes to expand internationally by using its digital platform and establishing a physical presence. The company is also interested in new techologies, particularly ways in which big data and artificial intelligence can transform retail sales. "The most important thing is to stay passionate about what we do," concludes Firah. "You have to admit your failures, learn from your experiences, never give up and keep looking ahead." By stringing every small win one after another, success happens one step at a time. 
SSENSE in Numbers:
76%: Percentage of customers who belong to Generation Y
Over 400: Number of luxury brands sold on SSENSE.com
Over 20,000: Number of items in the online boutique's collection
53 million: Number of SSENSE.com pages viewed each month
Want to learn more?
Visit the SSENSE website 
and