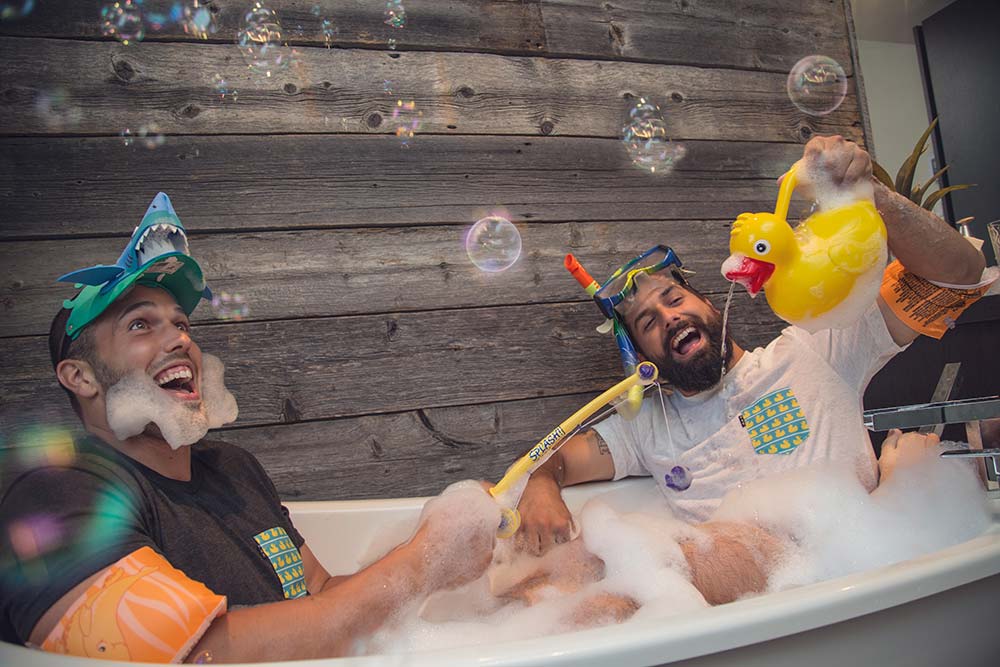 Poches & Fils: Business with style
Anthony Vendrame's Story
Tuesday, November 28, 2017
A high-level athlete, HEC graduate and successful entrepreneur, Anthony Vendrame has worn quite a few hats. But the young business leader chose to focus his attention on fashion when he co-founded Poches & Fils, an online boutique whose sweatshirts featuring decorative front pockets are all the rage. Here's an interview with a young man who turned style into a business plan.
As a student pursuing his DEC in social sciences and administration in Saint-Jean-sur-Richelieu, Anthony Vendrame was a brilliant athlete. 
Next he got into HEC Montreal, where he obtained a degree in finance while playing football for the Carabins. During his studies, Vendrame also tackled his first entrepreneurial experience by offering football training camps to youth enrolled in secondary school.
"I followed my intuition when I started my business. I could sense that there was an enthusiasm for the product so I dove right into it."
Anthony Vendrame
Once he completed his studies in 2014, Vendrame attended a party where one of the guests was wearing a sweatshirt made by his mother with a front chest pocket in the shape of a hamburger. The idea caught his attention and he started producing them as a hobby for friends.
But people's enthusiasm for the product quickly became obvious and demand increased exponentially, so Vendrame decided to start a business.
"I became aware of our idea's potential when people we didn't know started to ask us to make them a sweatshirt," recalls the business leader.
See also: Audvik: Passion and authenticity first 
An original identity and online presence
He co-founded Poches & Fils in January of 2015 along with two associates: Alexandre Vanier, a childhood friend, and Nicolas Dubeau, a former Carabins teammate with whom he won the Vanier Cup in 2014. Success happened fast, based primarily on their strong brand identity and online presence, especially on social networks. 
"Social networks are one of our biggest strengths," states Vendrame. "Our customers see themselves in our identity, originality and vision, which is a bit off the wall. We're not making haute couture, and we intend to stay true to our original positioning." Fun-loving consumerism seems to be one of the official slogans of Poches & Fils, whose garments are produced in Quebec.
The company's customers identify with the brand's authenticity, a quality often missing from other brands operating in the fashion industry. People don't really use clothes to simply cover up—they dress show their belonging to a particular group.
But successful product aside, it was their appearance on Radio-Canada's Dans l'œil du dragon that sealed the entrepreneurial trio's destiny. The show's jury and audience were really taken with the three young men who were so determined to become entrepreneurs and se montrer la poche on live TV. If you don't get the joke, don't worry—trust us, it was quite a show. 
Diversity is the future
In the coming years, Poches & Fils' evolution will happen through two avenues: diversification and conquering new markets. 
In terms of enlarging their product range, Vendrame and  his team plan to offer socks and underwear with the same fun patterns and logos. The Quebec company will also extend its product range to include women and children in order to better conform to the realities of the market.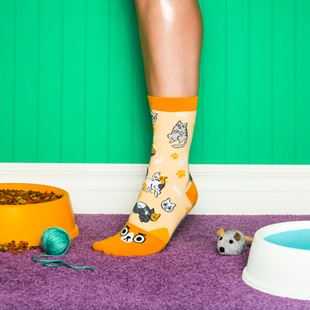 Finally, Poches & Fil s are ready to develop other markets, like France. While he recognizes that Europe is a completely different market, Vendrame believes there's a place for his business in the Old World. The company will launch pochesetfils.fr in order to be closer to its French customers, with the possibility of also opening a point of sale in France. Poches & Fils also intends to open pop-up boutiques in Quebec and, in time, a more permanent store where customers can try on their clothing and ask questions.
"Now is the time to widen our horizons. If we don't do it now, we never will."
Poches & Fils in Numbers
40: Number of employees at Poches & Fils
$3.5 million: Revenue of Poches & Fils
200,000: Number of T-shirts sold
Want to learn more?
Visit the Poches & Fils website