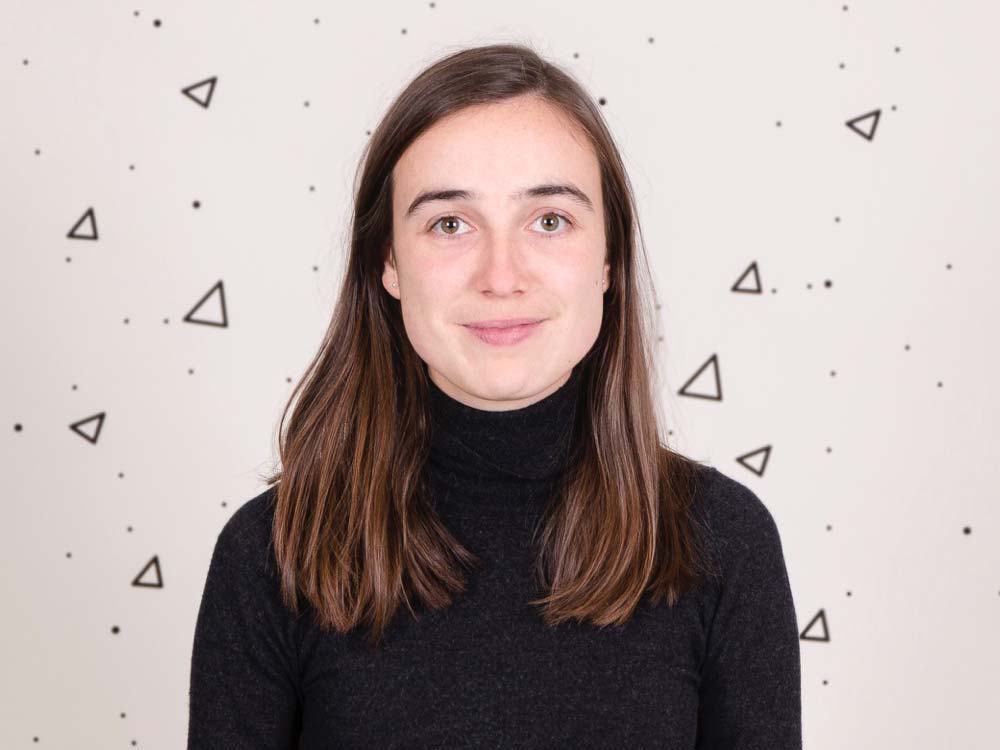 Intrapreneurship that builds small but sees big
Julia Thibault's Story
Friday, November 10, 2017
At a mere 24 years of age, architecture graduate Julia Thibault aims to create tiny houses featuring clean lines inspired by minimalist Japanese and Scandinavian design. To achieve her goal, she's decided to innovate through intrapreneurship within her father's company, Atelier Pierre Thibault.
Julia Thibault followed the same career as her father in order to combine her artistic creativity with her desire to be useful to society and make the world a better place. While working on a residential project for a client at the very start of her career, she suddenly had the idea to investigate the construction of tiny houses, a form of real estate accessible to a greater number of people. "The tiny house trend is connected to the minimalist movement," she explains. "The idea of living better with less appealed to me."
 

Ecologically responsible, prefabricated tiny houses
Currently, Julia is developing a tiny house prototype and performing market research. The goal will be to produce two permanent tiny house models of around 400 square feet each. Her objective is to create an interior space that can respond to a variety of needs. "In a house, only 40 percent of the space is actually used," she states.
In developing this idea, Julia was not following the usual construction process, which normally begins with a client expressing a need to an architect, who then responds by offering a solution. "It's a process that takes time," explains Pierre Thibault. "But thanks to Julia's project, it will be possible to have an affordable tiny house within a fairly short timeline. Today, people want to be able to quickly get away and into a natural environment in order to take a break from urban living, and tiny houses can respond to this need."
A springboard to success
Last September, Julia integrated an intrapreneurial initiative she had recently discovered, called the Intrapreneurial Program, into her father's company. The 12-week program combines online content, meet-ups with entrepreneurs, consulting sessions with experts and conferences on subjects such as business plans and accounting for intrapreneurs and parent companies. The objective is to arm the intrapreneur with the tools he or she needs to create a successful project.
See also: Mentorum Inc.: A successful entrepreneurial project
Julia chose intrapreneurship for her tiny house construction idea because the chances of being successful within a parent company are greater, as opposed to being a sole proprietor.
" Intrapreneurship is a lesser known alternative that should be promoted more, since it's an option with good prospects. Taking advantages of all the resources provided by the parent company and my father's advice in order to advance my project is an excellent formula for success. »
Julia Thibault
In particular, this format provides her with free access to the expertise of her father's collaborators.
There are also many advantages to be had by Atelier Pierre Thibault, even though his company is merely acting as a kind of incubator, give that the tiny houses will likely be produced and marketed by an independent company. "Julia gave me the idea to start my own projects and not simply create them based on my clients' needs," states Pierre Thibault. "It had a stimulating effect on everybody since Julia's enthusiasm for her project was contagious." 
As a sponsor of Julia's project, the architect also participated in several conferences organized by the Intrapreneurial Program. "The goal wasn't for me to benefit directly and personally, but to enable me to build contacts with people from other sectors, to find other possibilities and discover different ways of providing leadership," states the employer responsible for about a dozen employees. He even claims the program gave him a few potential business ideas, although discussing them at this point would be premature. 
 
WANT TO LEARN MORE?
Visit the Initiative intrapreneuriale website