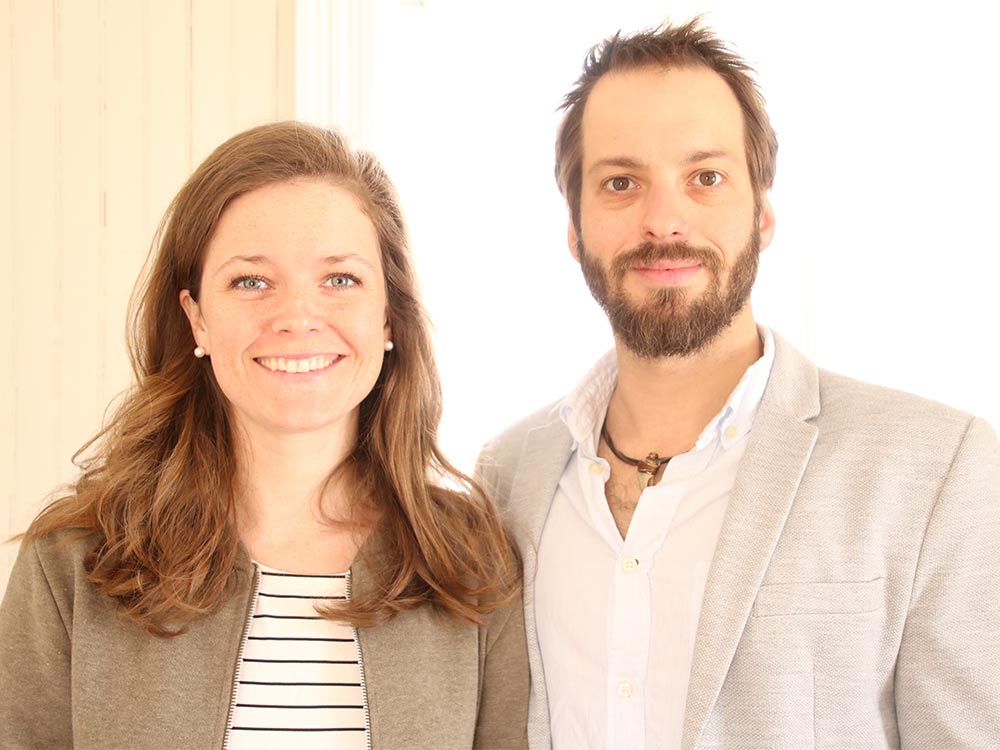 Ma Maison logique: A big project out of small buildings
Catherine Duval and Pascal Dubé's Story
Constructing solid, durable, efficient homes is more than just an entrepreneurial project for Catherine Duval and Pascal Dubé—it's their passion. The couple founded Ma Maison logique in 2015 to make their dreams a reality. Here's a look at two entrepreneurs who build small and see big.
After returning to their home in the country in January of 2014, Catherine Duval and Pascal Dubé came up with their idea for a business. As new arrivals to Kamouraska, they bought an ancestral home, which they decided to rent to vacationers for a third of each year. A problem immediately arose: Where would they go when they rented La P'tite Jaune, their main residence?

It was a well-timed question for two young 30-somethings looking for a business idea. "We felt we wanted to start something together," explains Catherine Duval. "Also, at that time, the tiny house movement was becoming popular in the States. We said to ourselves, why not ride the trend? Ma Maison logique was launched the following winter, in 2015."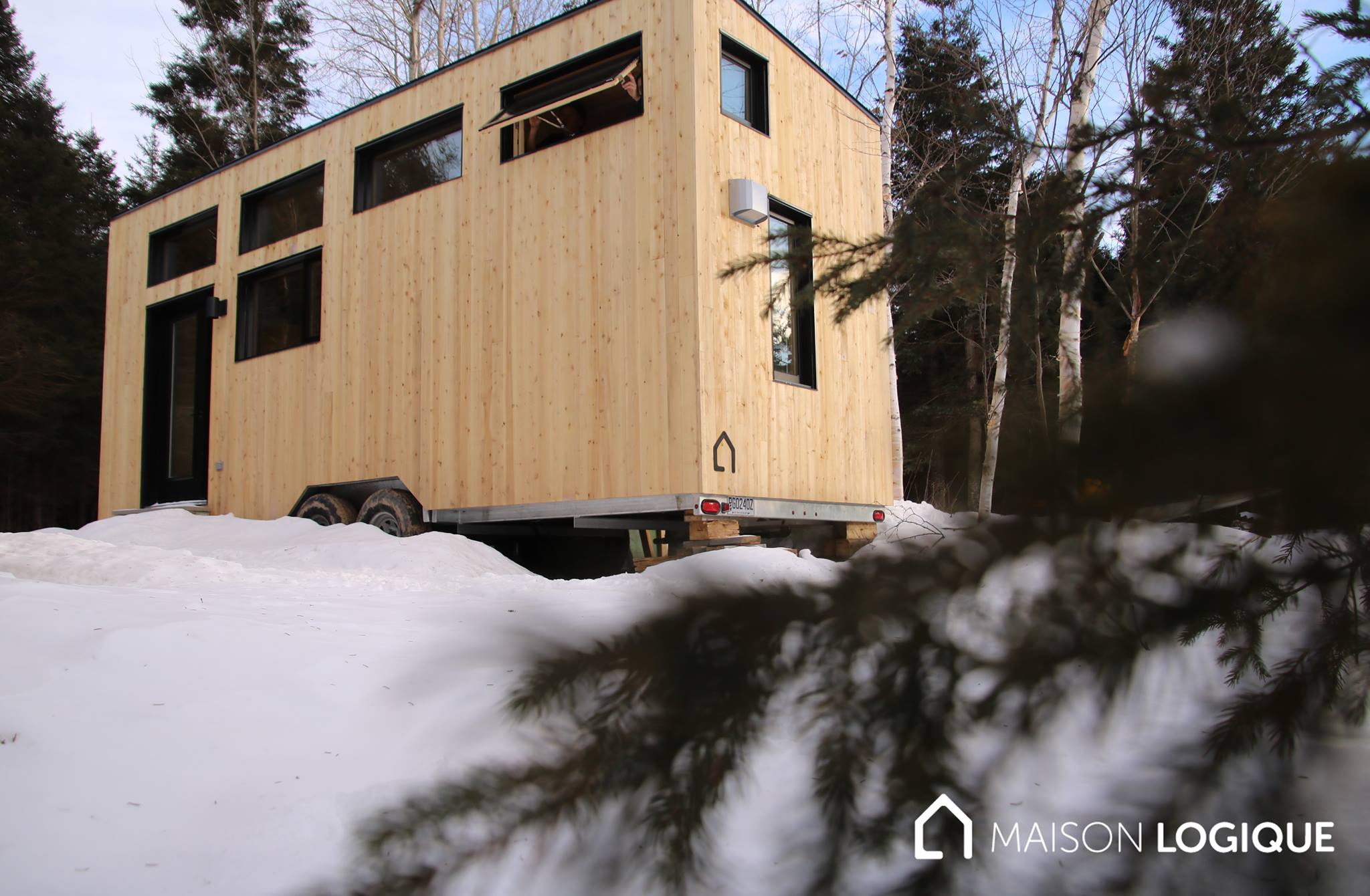 Why the name Ma Maison logique? Because their building design is simple and efficient, making exhaustive use of the most logical techniques and good-old common sense. Catherine, the designer, and Pascal, an entrepreneur in smart buildings, combined their expertise in order to create highly energy-efficient homes, both large and small, influenced by European standards. For example, their company offers construction of zero-energy homes, also known as net-zero or ZNE (zero net energy) homes.

 "Everyone thinks we specialize in tiny houses. But we're a construction business at bottom. If you want a 10,000-square-foot pad, we'll be happy to build it for you!" she enthuses.
See also : Luminaire Authentik success
Their first contracts
Their first building, a 180-square-foot tiny house on wheels, required 40 days of non-stop work. "We built it with our own hands, telling ourselves that we would live in it and it would be a great model house, that it would show our ability to build a solid, durable, efficient house as well as increase our visibility in the media," explains Catherine. Mission accomplished! During the first tiny house festival in Lantier in the Laurentians, they were a hit.

Ma Maison logique's first "real" contracts came in 2016: They were entrusted with the construction of two tiny houses as well as an 800-square-foot home, which was enough work to completely fill their schedule.
« Our work process is long by conscious decision. It includes several steps, especially in terms of design, which is custom. We start with a blank slate when we begin a project. Then several meetings with the clients are scheduled in order to talk about their needs and desires. »
Catherine Duval
The business's main challenge is to underscore the advantages of a well-planned home. "We have a big job to do in terms of education and awareness. In particular we need to explain that a very isolated house constructed with triple-pane windows and facing the sun enables huge energy savings, and therefore financial savings," she explains. According to Catherine, the initial extra cost of a house of this kind pays for itself in six to 10 years. "It's a long-term investment."

For the moment, their customers are mainly first-time buyers between the ages of 25 and 35 who are mindful of avoiding effects on the environment.
A change of vision
The realization of Ma Maison logique's initial contracts also allowed Catherine and Pascal to refine their service offering, which had been quite broad at the start. "We set aside the idea of offering alternative glamping-inspired cabins as well as renovation services since it didn't fit with our aspirations and our way of producing," recalls Catherine. From that point on, the couple focused on efficient housing (750 square feet and larger) as well as tiny houses, either with our without wheels. 
Several times each year the couple also offer hands-on and formal training in the eco-friendly construction of tiny houses on wheels as a way to assert their expertise and relay their passion to others.

"We have no aspirations to become a multinational offering tiny houses on wheels or high-energy-efficiency homes. Ma Maison logique is above all a passion through which we make our dreams a reality. We want our dream to stay fairly flexible with regard to our daily reality, which includes travelling and family obligations," she concludes.
Ma Maison Logique in numbers
3: Number of tiny house models available (the Capia, the Novio and the Yohr)
3: Number of employees
180 to 300: Size in square feet of a tiny house on wheels 
1,500: Size in square feet of their workshop
 
Want to learn more?
Visit Ma Maison logique's website